It's Tough to Be a God has launched on Kickstarter!​
120+ Pages of content to help you play, create, & destroy the gods.
Over 30 new items including Holy Relics, 30+ monsters including 10 Scalable Divine Beasts, many new spells with entire magic systems worth available to unlock in our Kickstarter Campaign Adventure, & new Divine feats to provide your cosmic powers.
New Player options, new races/ancestries including the ability to play a Nephilim or as the new Universal Subrace Demigod. Discover your Cosmic heritage.
Also available are VTT creature tokens and Paper miniatures including premade cut files for use with popular cutting machines and much more planned to be included through the completion of our Campaign Adventure. Check it out at the link below for more information.
It's Tough to Be a God (5e)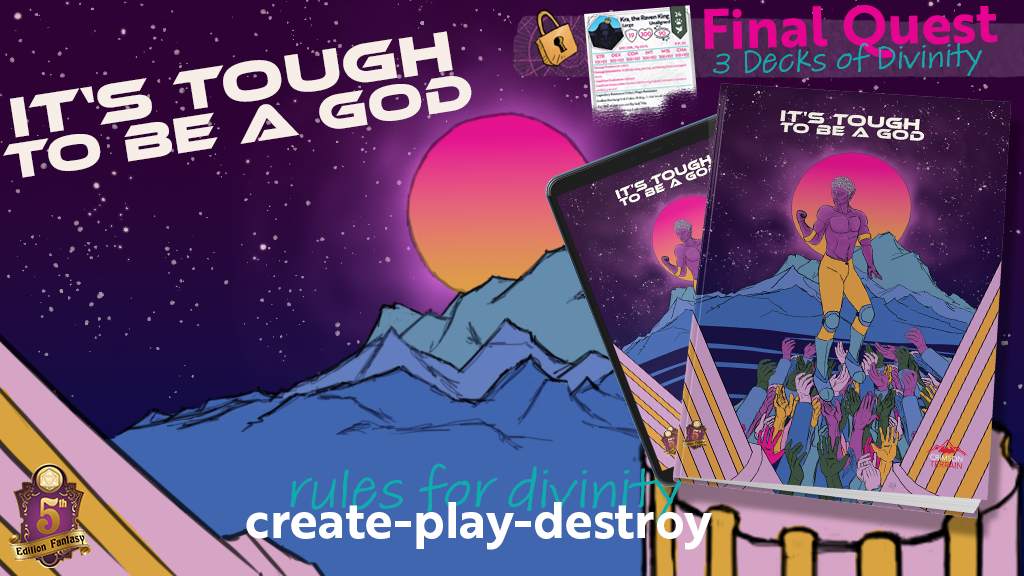 Last edited: