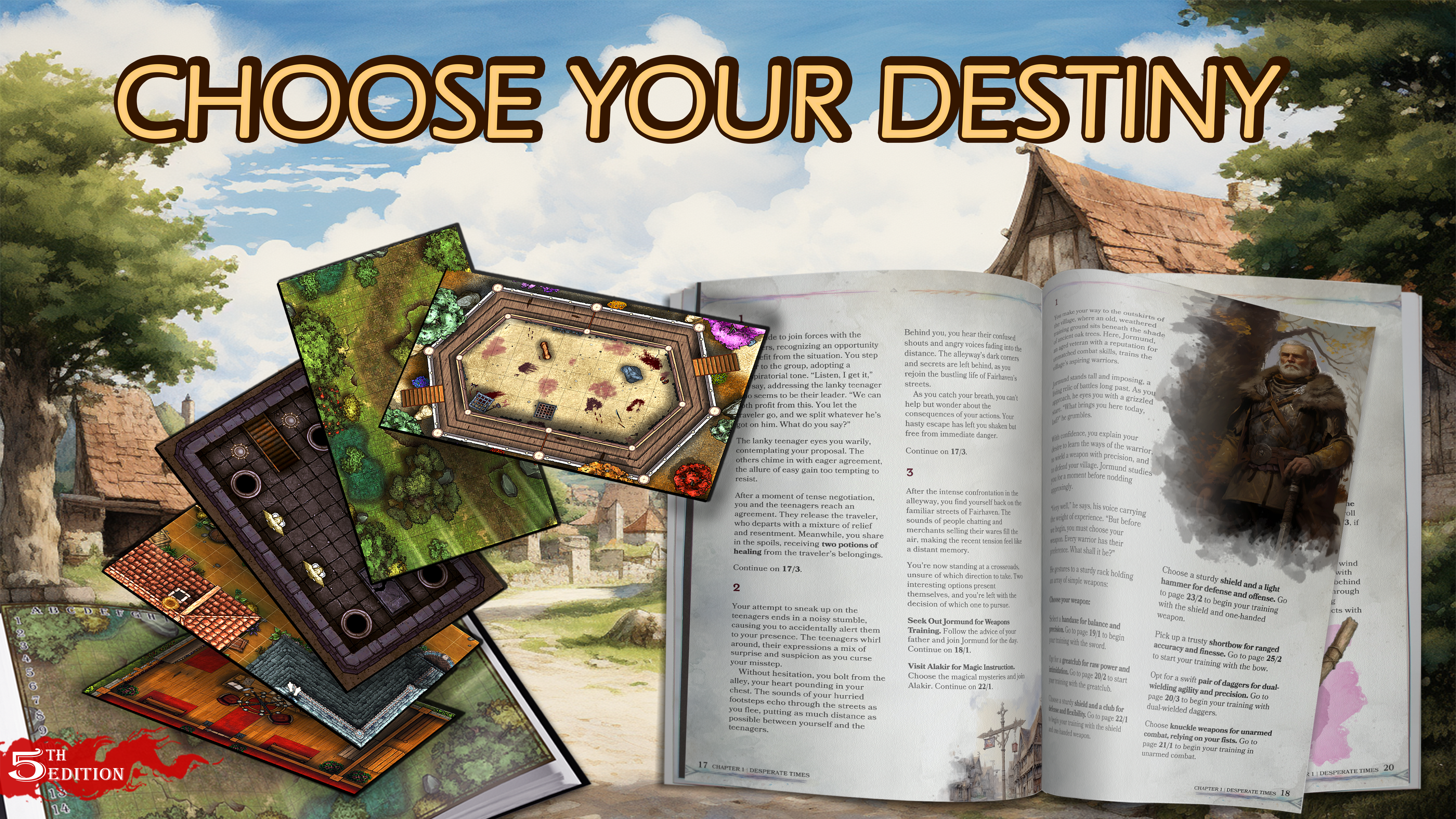 Currently Live on Kickstarter! - Journey Through Fairhaven
​
Fairhaven is a new and innovative multiple-choice book, that will introduce you to the core rules of D&D 5th edition and immerse you into a fantasy world you will never forget. It is a book filled with countless stories, endless opportunities, and battles. Our goal is to create a
solo/duo adventure
that can be easily played anywhere, anytime, without sacrificing the feeling of
a classic D&D campaign
. For this, we rely on our years of experience as a DM and player. In addition, the encounters will be based on rules similar to the well-known board game "Gloomhaven" to create simple, yet dynamic and fast-paced battles. Prepare yourself for an adventure of fantasy and mystery as you start an extraordinary journey without requiring a Dungeon Master, a big group of players, or any prior gaming experience.
Start your adventure in the charming village of Fairhaven, near a long-forgotten dried lake. As a young adventurer, you'll have everything you need to choose the path you want - from a former knight for combat training, a part-time wizard for magic, to a bustling tavern with rumors aplenty and a self-taught blacksmith. Your choices will shape your journey, determine your allies, and unravel the mysteries of Ardentia.
Not only will you receive our 350+ pages Story Book with 13+ endings, but also our bestiary including 25+ NPCs, 35+ Enemies, and 15+ Battle maps.
​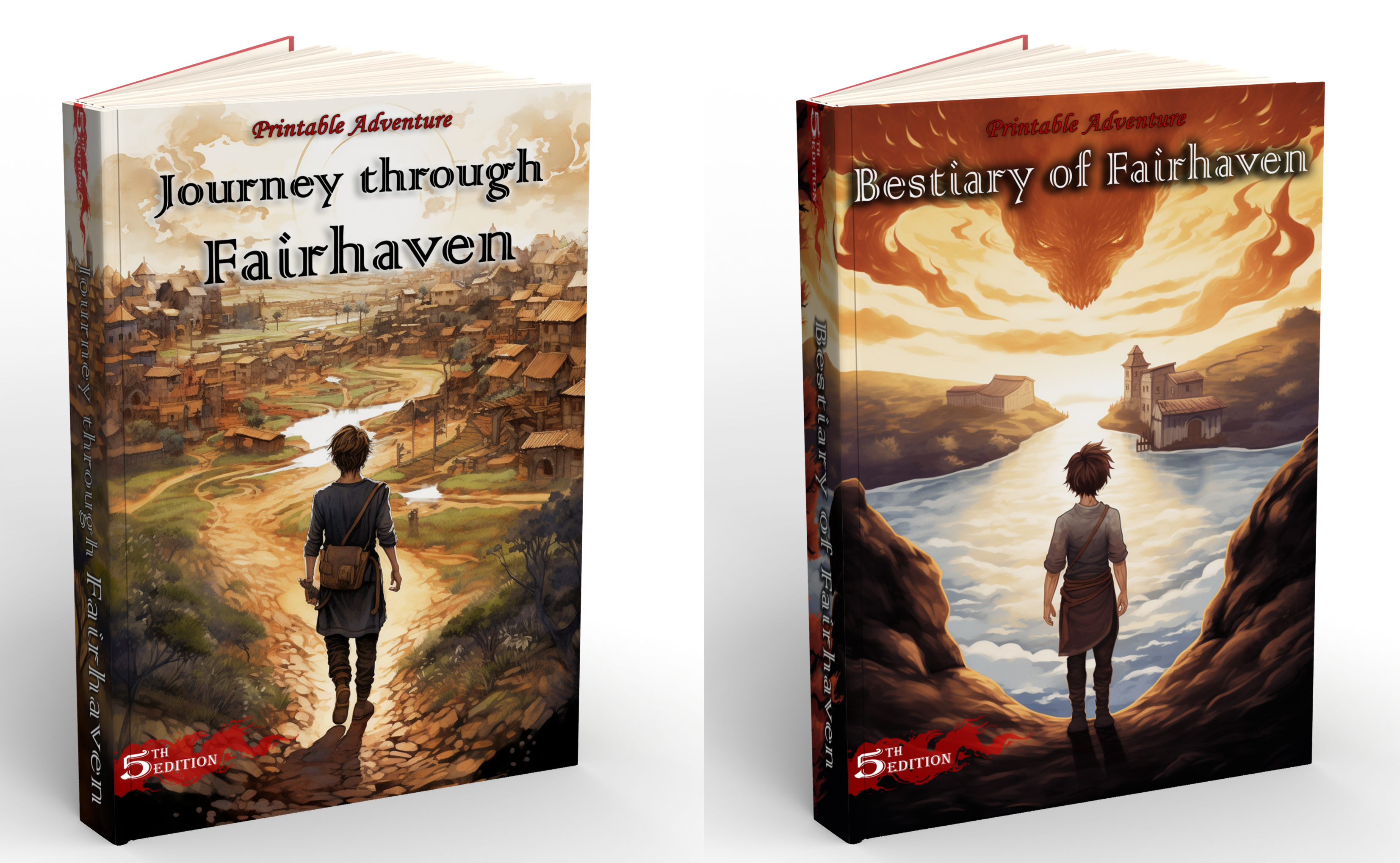 Explore
various storylines
, each between
3 and 5 hours long
. Make decisions that lead to a one-of-a-kind narrative, creating and shaping your character. Will you become a skilled swordsman training under a former sell-sword, or will you immerse yourself in the mystical world of magic with the mysterious wizard? Find resources, discover new places, and negotiate with others to create alliances that impact the community of Fairhaven. The choice is yours, so
choose wisely
.