I have been supplementing my collection of minis that was greatly diminished by letting a buddy hold on to them for 10 years and then erring on the side of caution when trying to figure out whose were whose and getting them back. I have always favored the chessex hard plastic two-layer cases and was happy to find they still made a similar product. So four of these cases were purchased in the late 90s and other two I got for this past Xmas.
I have one other military style shoulder bag with multiple levels of foam inserts, but not a fan of it.
Anyway, I thought the labels were funny. . . (side view) [and I just realized they are stacked in a different order in each pic]
top view (with old labels left on for nostalgia's sake)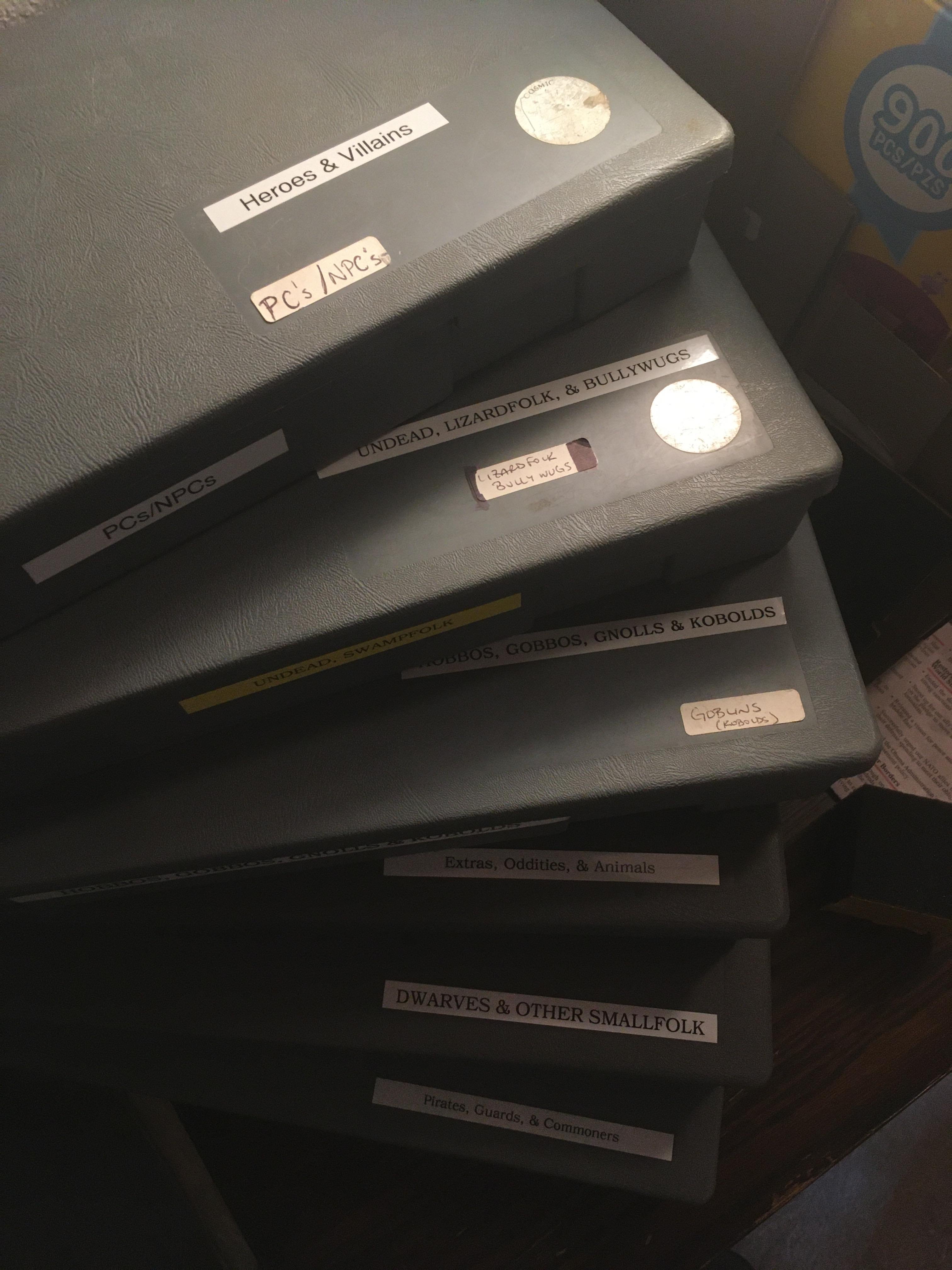 Now to find a good stand-alone small wooden cabinet (maybe with a glass door) for the minis I use most often and want to display.