Hey Everyone,
We are proud to introduce our new Kickstarter,
Champions of Akathena
.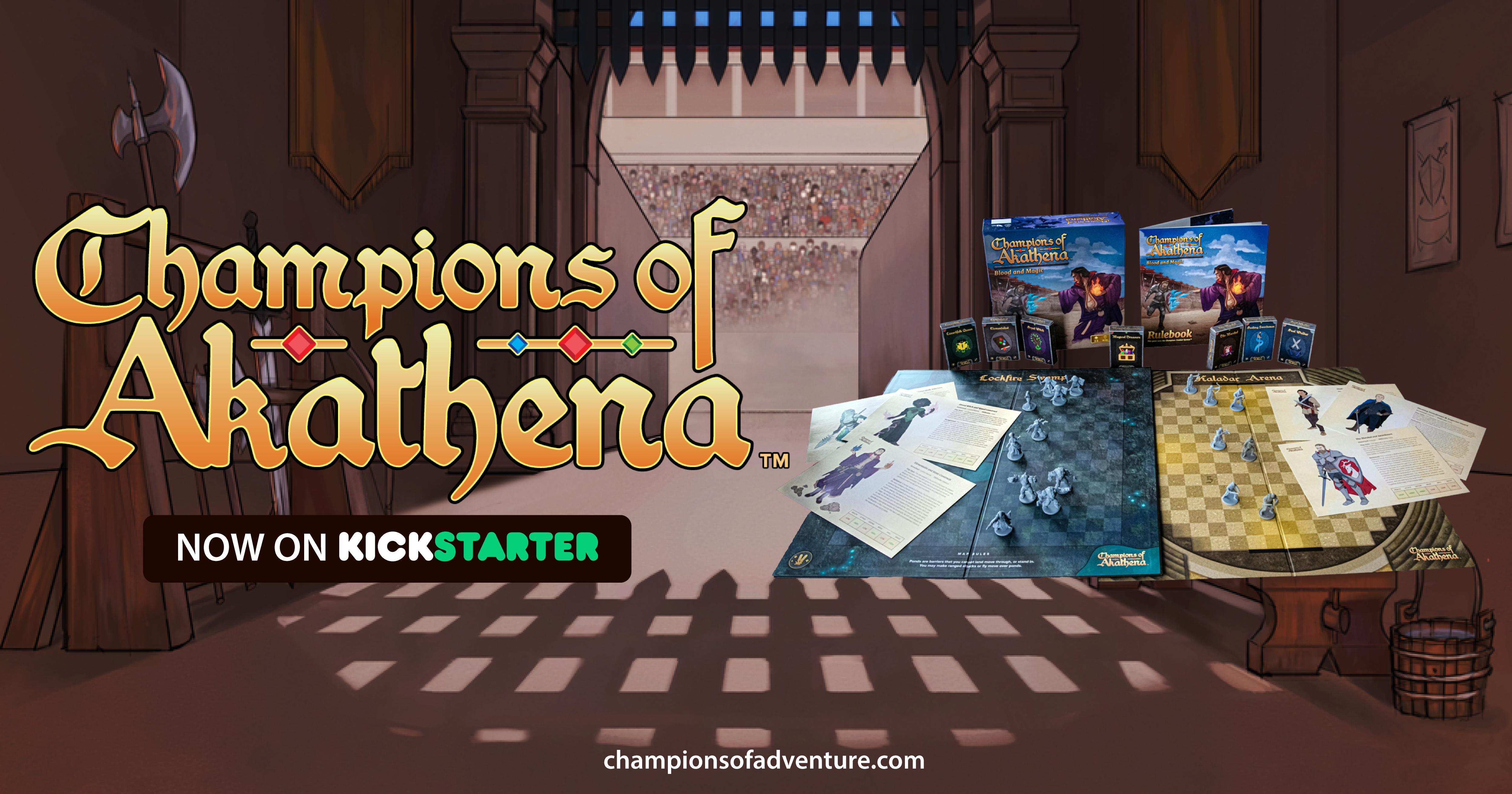 Champions of Akathena is a team-based, diceless arena combat board game, where teams of champions and their companions battle to be the last champion standing. If you like tabletop strategy games that use miniatures, you will enjoy this game. The combat feels similar to D&D tabletop combat, except that each Champion uses a specialized deck of cards to resolve all actions. Since there are no dice, it's focused more on strategy than luck. Games are quick, easy to set up and easy to learn.
Here's a detailed description from Man vs Meeple:
The game includes:
A Champions of Akathena rulebook
6 unique champions and their accompanying reinforcements and card decks
18 painted plastic miniatures
A pair of unique map boards
A deck of magical treasure cards to add variety to your battles
Terrain tokens to customize your battlefield
All the tokens and other accessories you'll need to start playing Champions of Akathena
The
kickstarter
is less than 48 hours new and is 1/3 backed. Come have a look
Last edited: