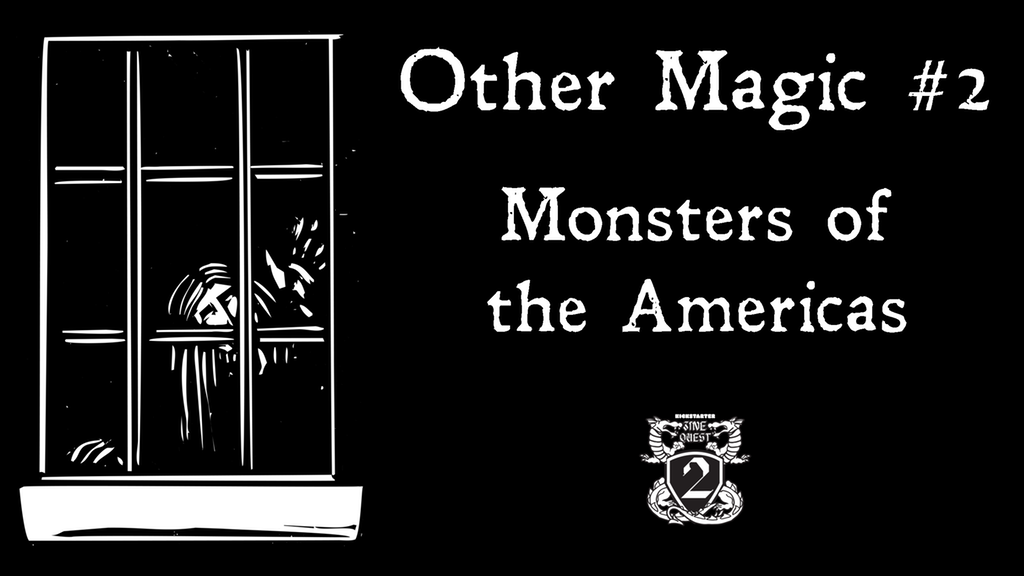 Just launched on Kickstarter -
Other Magic #2: Monsters of the Americas
The first edition of
Other Magic
(ZineQuest 2019) focused on real world folk magic traditions, with an emphasis on those of the United States and Mexico. Other Magic #2 is designed to complement the first issue by highlighting the monsters of the broader Americas where those folk magic traditions exist. These monsters come from the myths and legends of various regions within the United States, Central America, South America, and the Caribbean. They are bizarre, obscure, and distinctly different from the ones found in most roleplaying games.
Missed Other Magic #1? Buy it it now from
DriveThruRPG.
Print copies are 20% off for the next two weeks!