Back in the dark ages, when Michael Jackson reigned supreme as the King of Pop and we were all wondering who shot J.R., we could head down to Kay Bee Toys, B. Dalton Bookseller, or even Sears and purchase a D&D module like the one pictured below.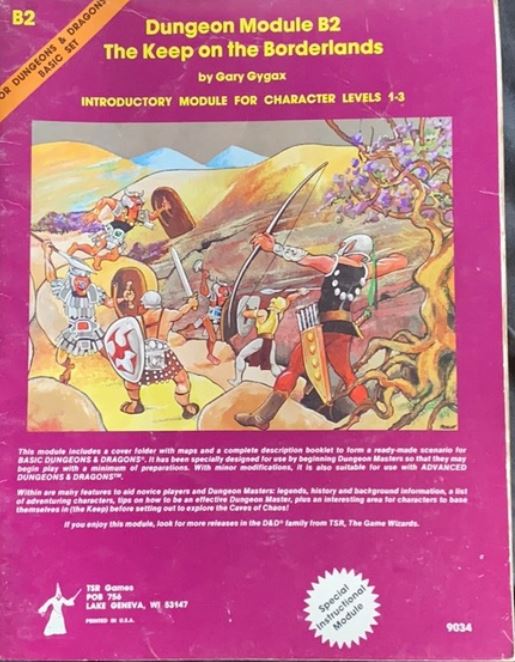 The typical D&D adventure module consisted of two parts: The cover was typically not bound to the rest of the module and on the reverse side you would find a map of a wilderness area or a dungeon. The meat of the module was contained in a booklet that was anywhere between 15-30 pages filled with points of interest, more maps, NPCs, and other information to run the scenario. Other companies certainly produced adventures of their own and the format wasn't radically different from what I can remember. You essentially got a pamphlet with everything you needed (minus the core rules) to run the scenario.
The Keep on the Borderlands
was first released in 1979, and over the last 43 years the only major change I can think of in how an adventure is packaged and presented to the audience has come in the form of electronic files like PDFs. It can certainly be argued that the presentation doesn't need to be improved. After all, books and pamphlets have been a staple for presenting information to the masses for centuries now. But why hasn't anyone taken advantage of new formats?
Back in 2000, when D&D 3E was released the PHB came with a character generation program on a CD-ROM disc. For you youngsters, a CD-ROM looked like a compact disc but instead of playing music you put it into your computer and played games or opened files. At the time, I thought it was only a matter of time before we started seeing companies release entire campaigns on CD with hand outs the GM could print including letters, maps, and pictures. I also saw a potential for including things like radio broadcasts or voice work. i.e. Instead of the GM reading as a news reporter, the adventure could include a recording of someone reading a news broadcast.
If I were to hazard a guess, and why not hazard one, I would guess that adventures just don't generate a lot of revenue so there's not much incentive to make them all that fancy? Is that right?