I have a player who stepped away from my table for a couple of months and is now coming back. He wants to play a Lamia race and we managed to make a balanced race for him to be. Now here comes the fun part, I'm looking to add Lamia to the lore and history of Ber, and have them be one of the major races in there. He wants to play a Blood Rager Dragon Disciple of a red dragon.
My idea is that he is descendant of Inatch the Hex Eater. Throughout my research I seen that Lamia do not need to be Snake people but can also be Dragon Lamia, like from Eastern Dragons. Could Inatch (and his secret identity) be an Eastern style dragon? And perhaps he had in his inner circle a clan of dragon lamia whom which my Player is descendant from?
Inatch
The issue I am running into is not the history from hundreds of years ago, but how do I fit Lamia into Bers current history and when they travel to that country in the 6th module, how do I present them properly? Any suggestions are very welcome.
Dragon Lamia: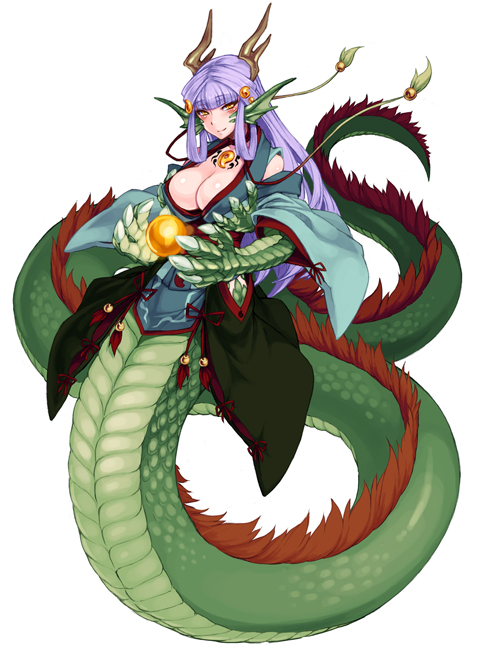 Last edited: