This is only tangentially related to the OGL 1.1 kerfuffle, so if possible I wouldlike to keep that discussion out of this one, please and thank you.
The other day I saw this ad cross my feed: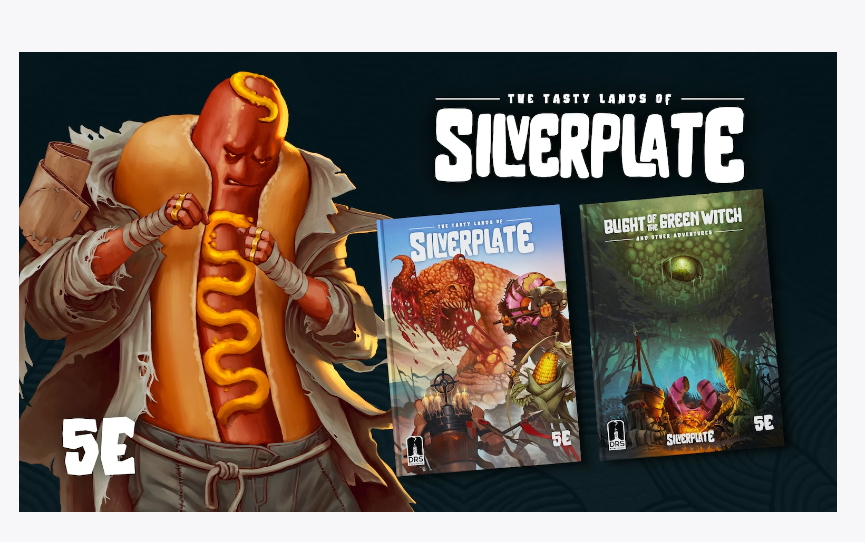 And I legit though "Okay, we're peak 5E Kickstarter, no doubt."
But I got to thinking about it and fiddling around on KS and google and it seems like there are a lot of weird 5E kickstarters out there. (Maybe not as many as weird OSR and Mork Borg kickstarters, but that's neither here nor there.)
What, do you think, drives people to back things like Silverplate here? Is it a lark? Are they actually going to play a hot dog barbarian in an actual 5E game?
Have you backed any strange/off kilter/non-standard 5E Kickstarters? If so, why?