If you love worldbuilding,
join us Thursday, November 11th
for a live event where we talk about the secrets of worldbuilding for roleplaying games. It's live, so you can ask questions in advance on the event page or live during the event! The speakers include
Bruce R. Cordell (
Planebreaker from Monte Cook Games
)
,
Matt Forbeck (Shotguns & Sorcery)
,
Marty Forbeck (
Shotguns & Sorcery
)
,
Melanie Meadors (
Mechanical Muse
)
, and me (
Marc Tassin -
World of Aetaltis.
)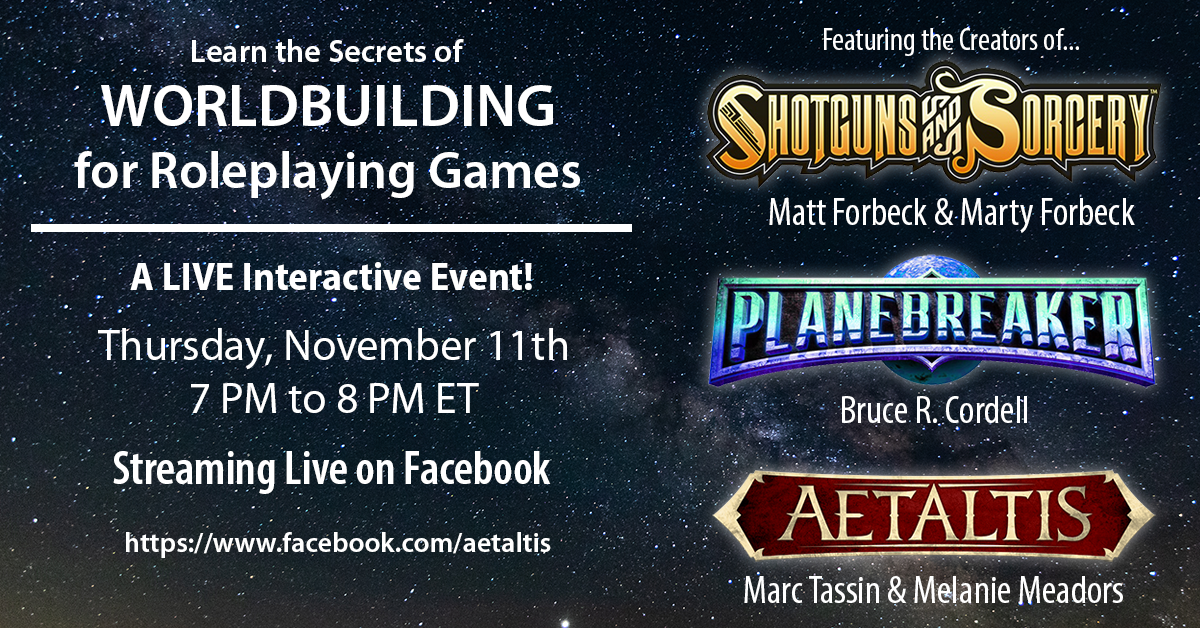 Shotguns and Sorcery
:
https://www.kickstarter.com/projects/forbeck/shotguns-and-sorcery-for-5e
Planebreaker
:
https://www.kickstarter.com/projects/montecookgames/planebreakerexplore-the-planes-for-5e
World of Aetaltis
:
World of Aetaltis – The World of Aetaltis by Mechanical Muse
​