It's a new edition for Pathfinder—and our
22nd article in this new run of TRAILseeker
, the weekly ezine where we publish Pathfinder-compatible material thanks to the support of our lovely Patreons!
In this instance we have a new article by Carl Cramér about a rewrite of the Lore skill that brings it on par with Craft and makes it much more useful at the table. The best part? Carl went ahead and wrote a new version of the skill that integrates seamlessly with all the rest of the system. You can read the article NOW
here
With color art by Dana Braga.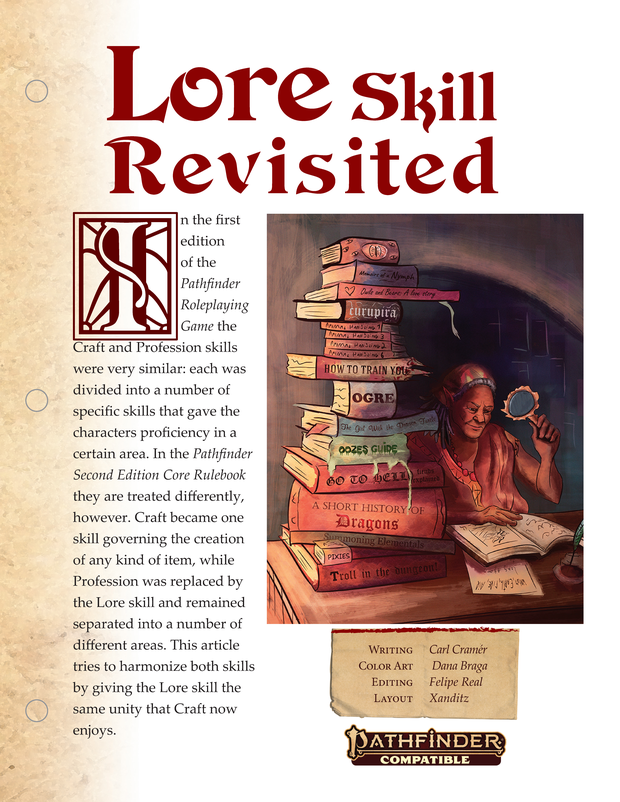 In TRAILseeker we publish everything from revised skills, like this one, to new spells, ancestries, feats, equipment, magic items, AND MORE. You can access this and all our previous articles for as little as $1 at
patreon.com/trailseeker
Not sure if TRAILseeker is for you? We offer you FOUR articles FOR FREE (including a sweet, short adventure) here:
bit.ly/trailseekerfree