Loke have a new set of paired battle map books out,
Castles, Crypts and Caverns
. I am not affiliated with them, just a big fan. This one might have slipped by people's radar as they didn't go the Kickstarter route this time.
I just got my set and it's a fantastic product as usual. Here are some pics: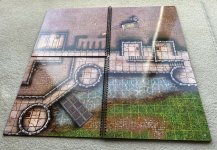 There are several external / castle - type spreads which is really nice as this is a less well served type of map in my experience. There are some nice ornamental gardens and a hedge maze, too.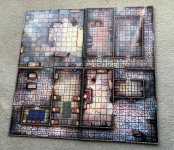 There are also interesting variations on the internals of a castle, keep or wizard's tower.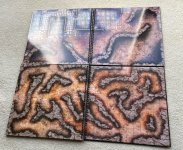 One of the especially nice things is the transition maps, which take you naturalistically from crypt to caverns, for example.
Yet another high quality and easy-to-use RPG accessory. I highly recommend it.
(Apologies for the sunlight on the pics)