Publisher / Game Designer
Several (like seven and counting) backers of the new Outgunned RPG have accused Dias Ex Machina of ripping off this image from Outgunned's cover...
...with our Tiefling image from Ultramodern5.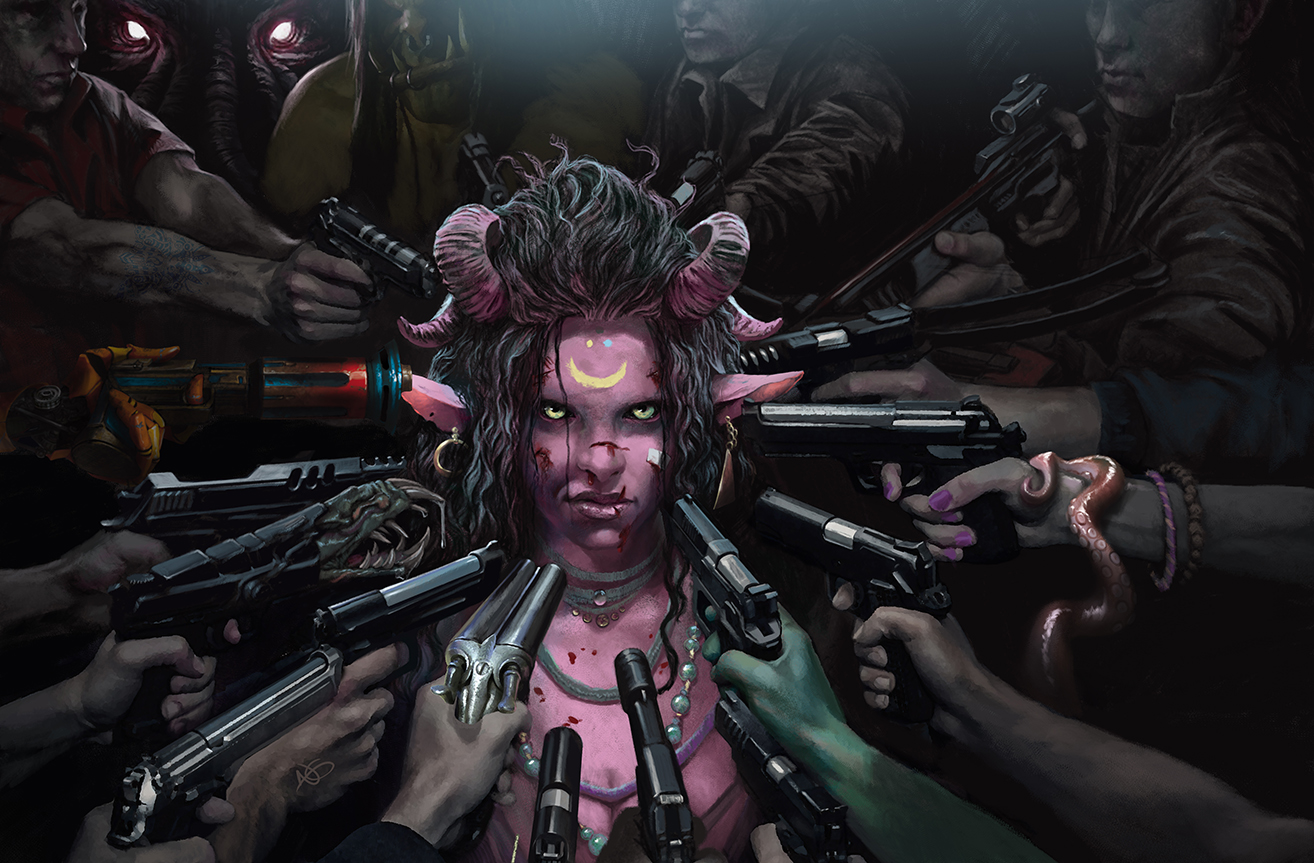 This is despite our image being made in 2019 and both of ours being inspired by John Wick 2.
Just to be clear, I am not accusing them of ripping us off. I know this is just a coincidence as our artists simply had the same idea.