While we at Chaosium are of course pleased to see our official releases receiving
postive reviews
, it's positively delightful to see releases by independent creators in our community content programs at
DriveThruRPG
getting critical acclaim too!
For example, RPG historian Shannon Appelcline – who
knows a thing or two about RPGs
– says Andrew Logan Montgomery's Jonstown Compendium release
Six Seasons in Sartar
is
"One of the best RuneQuest adventures ever."
How's that for high praise?
Shannon's
whole review
is worth reading, and a testament to the quality of the material in our community content programs being produced by independent creators: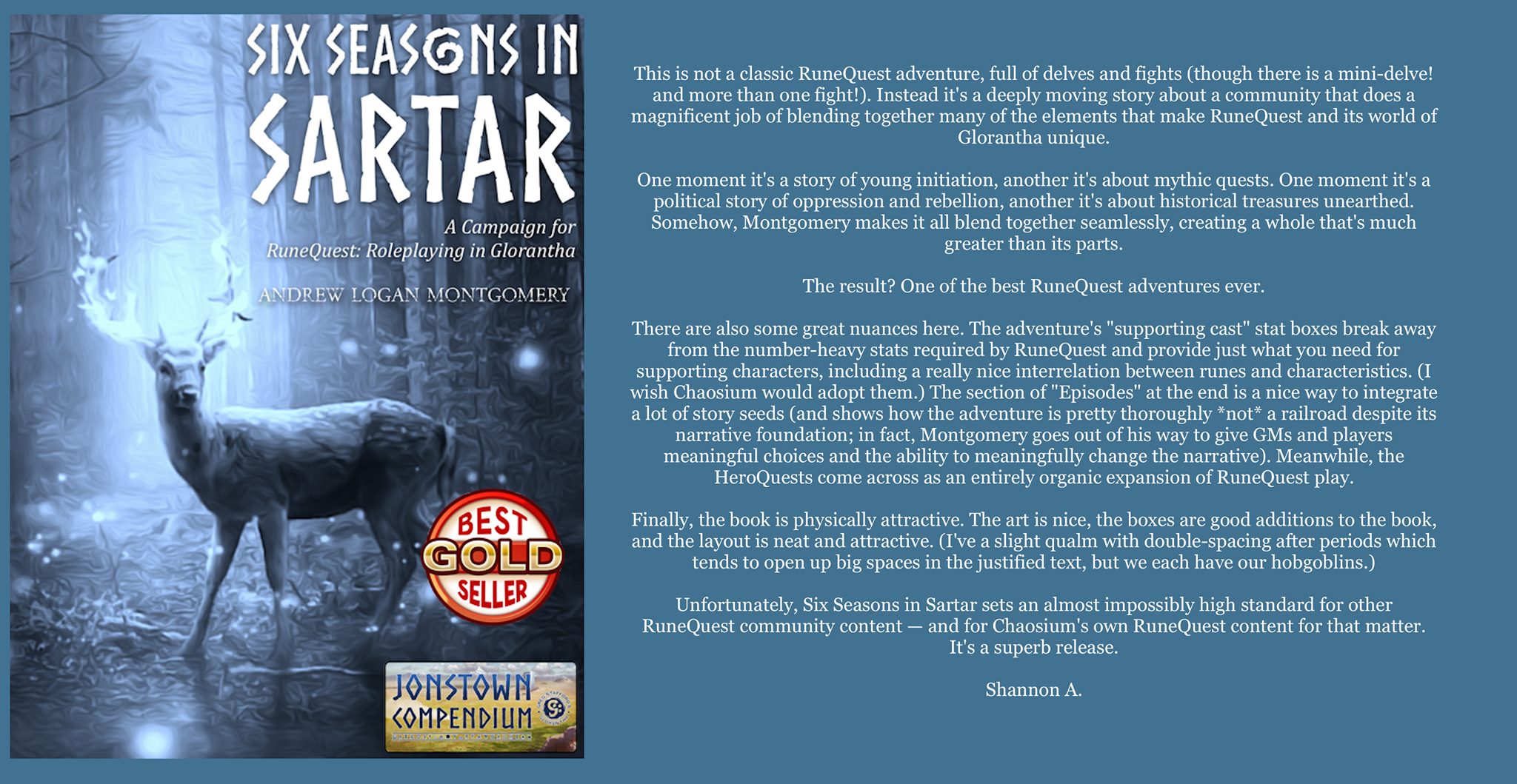 And Andrew's recently-released sequel to
Six Seasons in Sartar
,
The Company of Dragon
, has racked up similar high praise from RuneQuest fans.
More recent praise of many other Chaosium community content titles
here
!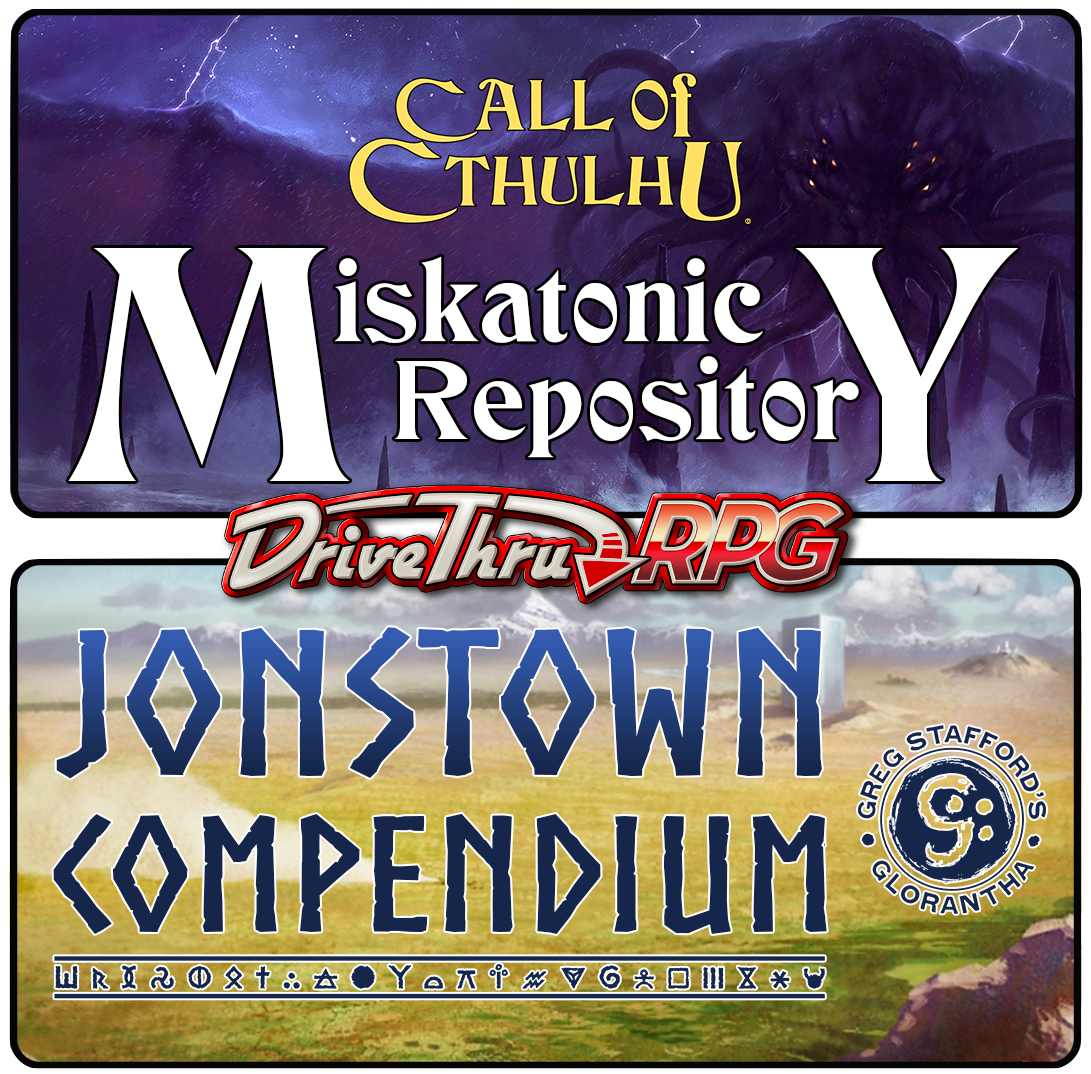 ​
Last edited: