Origins Game Fair
returns to Columbus, Ohio after taking 2020 off. This year, the convention was pushed back from its traditional dates to September 30th through October 3rd to, among other considerations, give gamers more opportunity to get vaccinated against the pandemic. I've talked about what to expect with the return of the 2021 convention scene (
here
,
here
, and
here
). As we've experienced
UK Games Expo
and
Gen Con
, it's time to return to
Origins
.

Going into the convention, there are a number of
tabletop roleplaying
adventures running at the convention
. At a show the
size of
Origins
, there are too many gaming sessions to play them all, but there are several that piqued my interest. In this article, I share a few of the games that I'm playing or wish I had the time to sit in on. While I don't pay tribute to the many sessions of
Dungeons & Dragons
and
Pathfinder
that
Origins
offers, be assured there are numerous options across the editions to support their fanbases. The games listed here were selected because they're coming to
Kickstarter
soon, or they're solid, popular games, or I've done an interview or article related to the project and I'm happy to see them flourish.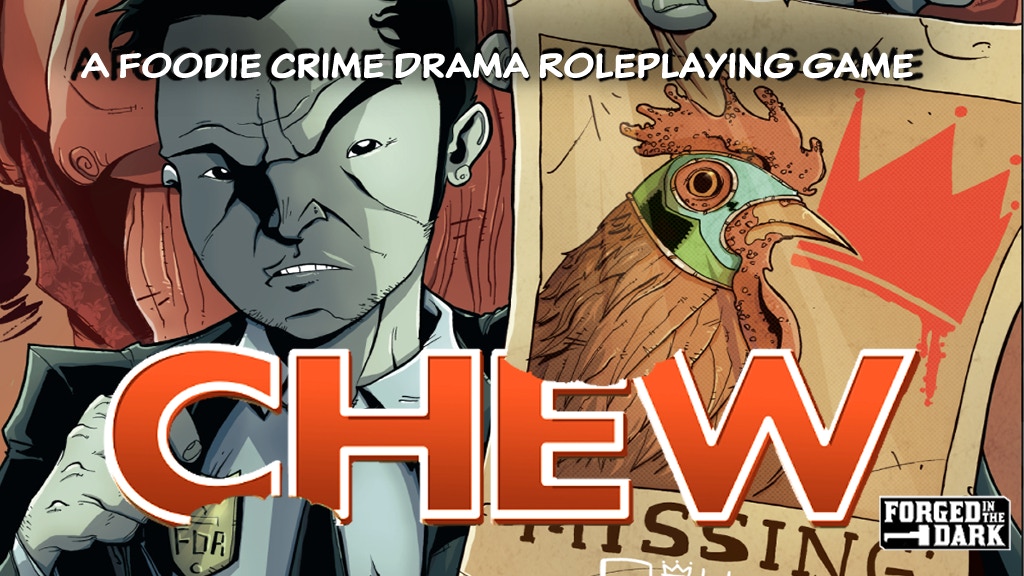 CHE
W: The Roleplaying Game
(
Forged in the Dark
)
ADVENTURE TITLE: FDA Case File: Cock Holster
COMPANY RUNNING THE GAME AT ORIGINS: Imagining Games
WHY COVER THIS ADVENTURE? Coming to Kickstarter on 10/5/21 at 9 EDT, this RPG adapts the Image Comic series of the same name. I'm a fan of the comic because it is so zany: Detective Tony Chu gets psychic impressions from anything he eats, often that means he can see its history. To solve a murder, he just needs to eat some of the corpse. Simple. And gross. The comic expands from that baseline running with the concept until there are vampires and super chickens and so much food you'll choke. Expect foodies and foes to be the prime content for this convention game. On top of that, the sessions are run by the RPG author and the publisher, which is a win. I'm expecting Chew to offer a fun session.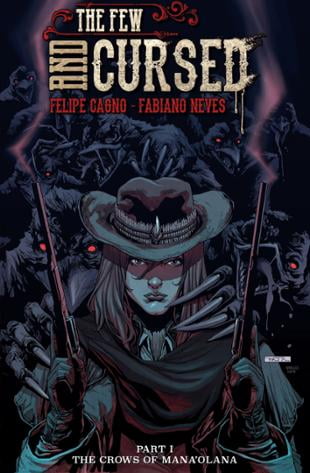 The Few and Cursed RPG
ADVENTURE TITLE: Murder of Crows
COMPANY RUNNING THE GAME AT ORIGINS: Rock Manor Games
ADDITIONAL BACKGROUND: John McGuire, who co-wrote Love's Labour's Liberated with me, reviewed the comic this RPG is based on at the Tessera Guild. John and I will be at the demo, both of us interested in seeing how this project translates into tabletop.
WHY COVER THIS ADVENTURE? Another comic book series come to tabletop RPG, The Few and Cursed features an alternate 1910 that is 70 years post the apocalypse in a world rolled back to the Wild West where water is gone and demons roam. For the tabletop RPG version, I'm expecting a dry world of gunfights and monsters and I'm interested in how it compares to the source material.
Mothership
ADVENTURE TITLE: Vita Nova
COMPANY RUNNING THE GAME AT ORIGINS: Story Games Columbus
WHY COVER THIS ADVENTURE? Mothership is one of the hot sci-fi RPGs, this one sporting two 2019 ENnie Awards. I've played a few sessions and enjoy the concepts behind the game. That said, I'm always interested in seeing another GM run a game I'm into to learn how they compose the rules and check out any house rules. Because of all of those factors, this would be a neat session to sit in on.
Misspent Youth RPG
ADVENTURE TITLE: Rebels With a Cause
COMPANY LISTED AS RUNNING THE GAME AT ORIGINS: Fragging Unicorns Games
ADDITIONAL BACKGROUND: I interviewed Robert Bohl at EN World about the RPG as well as his exit from tabletop RPGs.
WHY COVER THIS ADVENTURE? This is a sci-fi dystopian future RPG in which you and your teenage friends rebel against an oppressive regime. The table creates the enemy, then they work together to stop it. When Robert Bohl, creator of Misspent Youth, decided to exit RPGs, I picked up a copy of his work. Another company purchased the intellectual property so I'm expecting a relaunch of this game in the future. Before that time, I'd like to sit in on a game and fight against the system!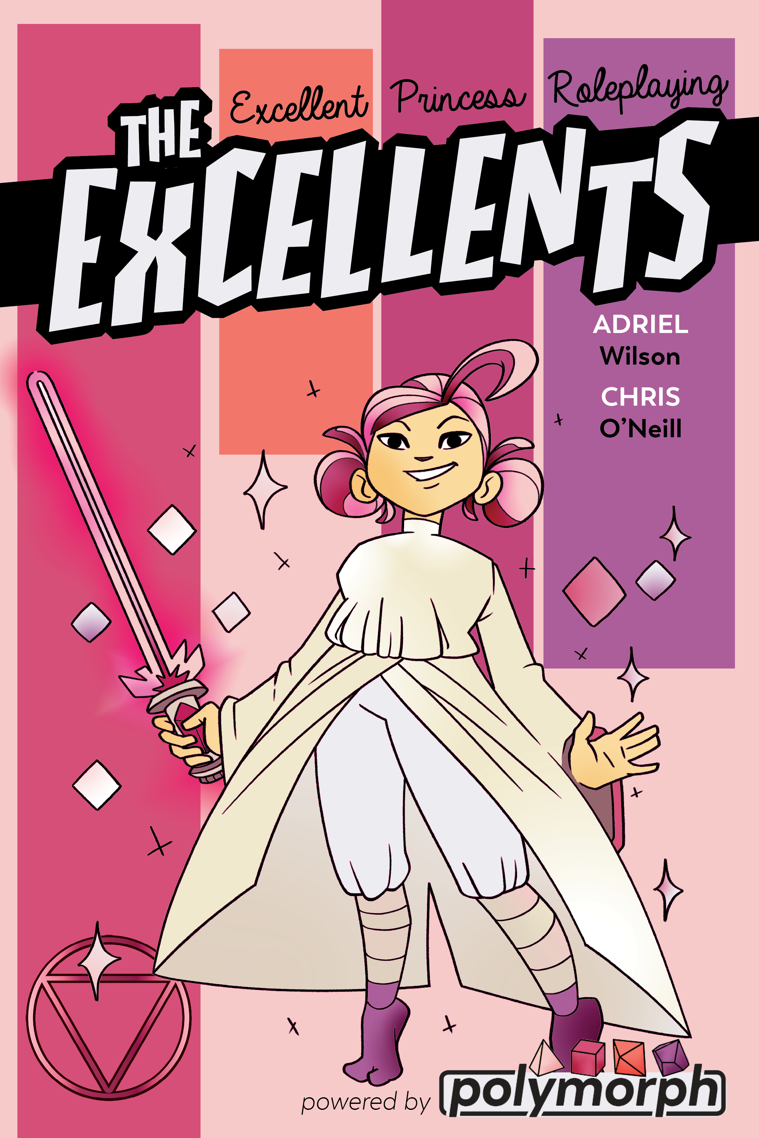 The Excellents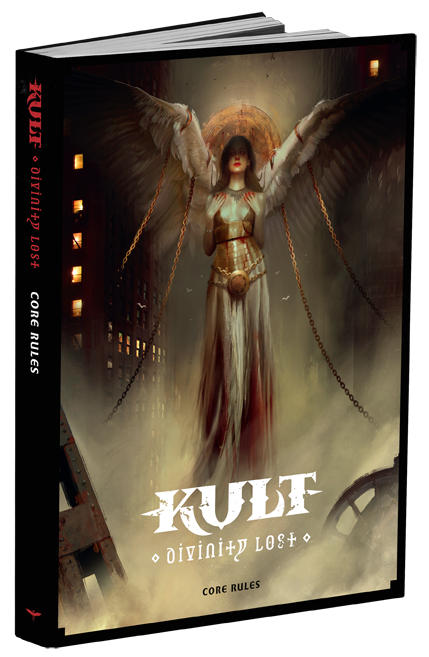 Kult: Divinity Lost
ADVENTURE TITLE: Tattered Shadows
COMPANY RUNNING THE GAME AT ORIGINS: Lurking Fears
WHY COVER THIS ADVENTURE? Switching from a family friendly RPG like The Excellents, I'm looking at the latest edition of Kult. This project uses a highly customized version of the Powered by the Apocalypse system to tell tales of the edges of reality, as those that look beyond it find the horrors that are the hidden underpinnings of our world. I've wanted to try out this system and this year there are not that many World of Darkness/Chronicles of Darkness offerings to play, so Kult: Divinity Lost should fill that need for dark horror nicely.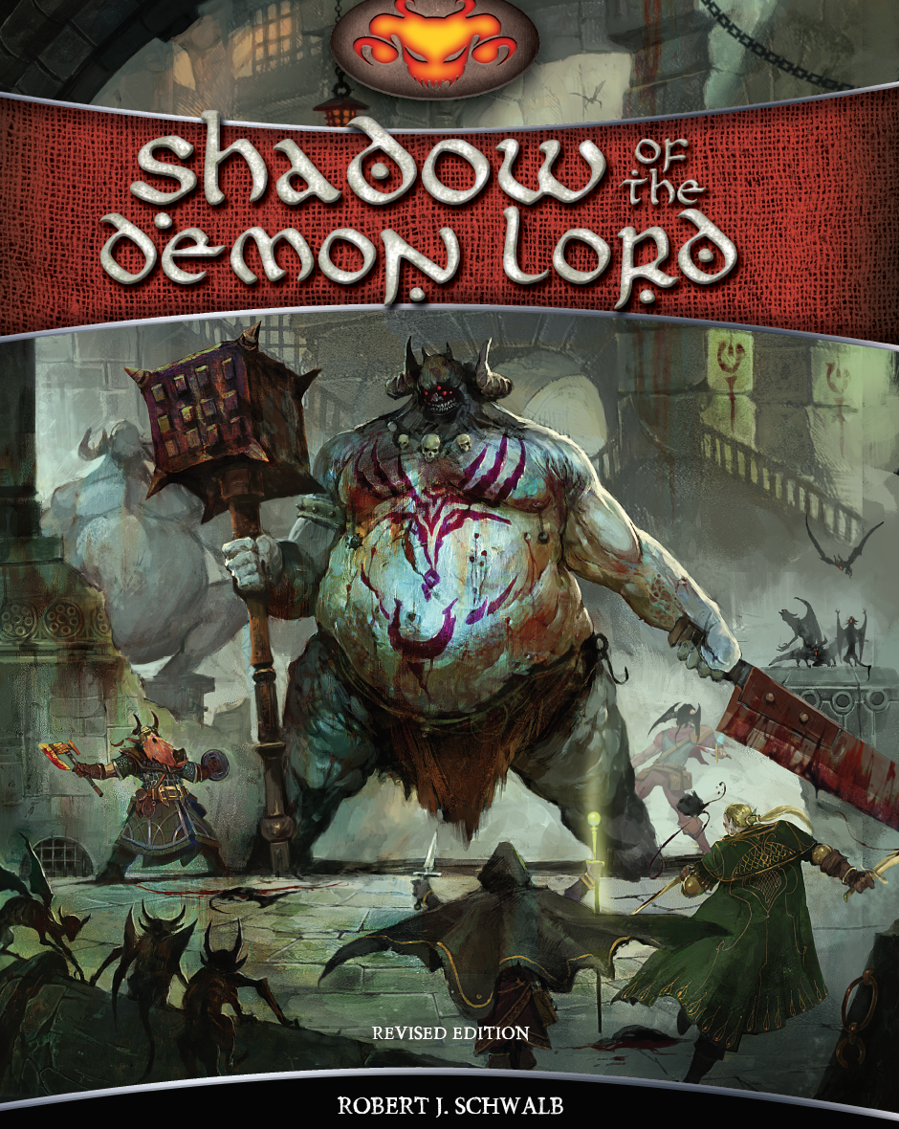 Shadow of the Demon Lord
ADVENTURE TITLE: Dead by Dawn
COMPANY RUNNING THE GAME AT ORIGINS: Angry Bob Games
WHY COVER THIS ADVENTURE? I've had many fans recommend Shadow of the Demon Lord to me and I've wanted to try it for many years. In the sea of fantasy RPGs that we love and play, I'm always interested in projects that come highly recommended. My hope is to join in the SotDL fun and learn some of the secrets of Robert J. Schwalb's RPG.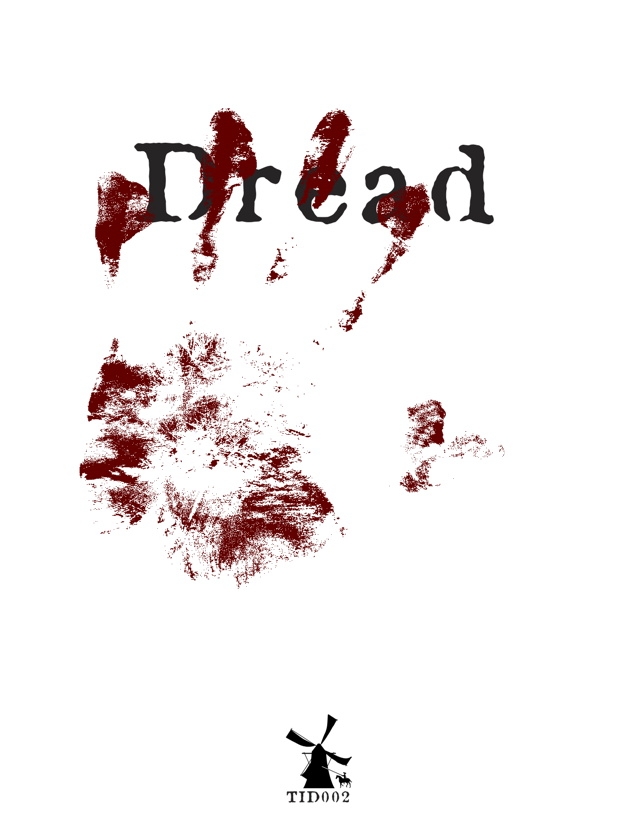 Dread
ADVENTURE TITLE: Victim's Choice
COMPANY RUNNING THE GAME AT ORIGINS: Lurking Fears
WHY COVER THIS ADVENTURE? I want to play an RPG with a Jenga tower as the randomizer! For those that don't know Dread, any time you'd go to dice to decide your character's fate in a normal RPG, you pull a block from the Jenga tower in this one. If it topples, bad things occur. I have the physical coordination of hair in a windstorm which means this game would live up to its name for me. That said, I tried to get into one of the later games but could not. Hopefully I'll have better luck tumbling the tower next year!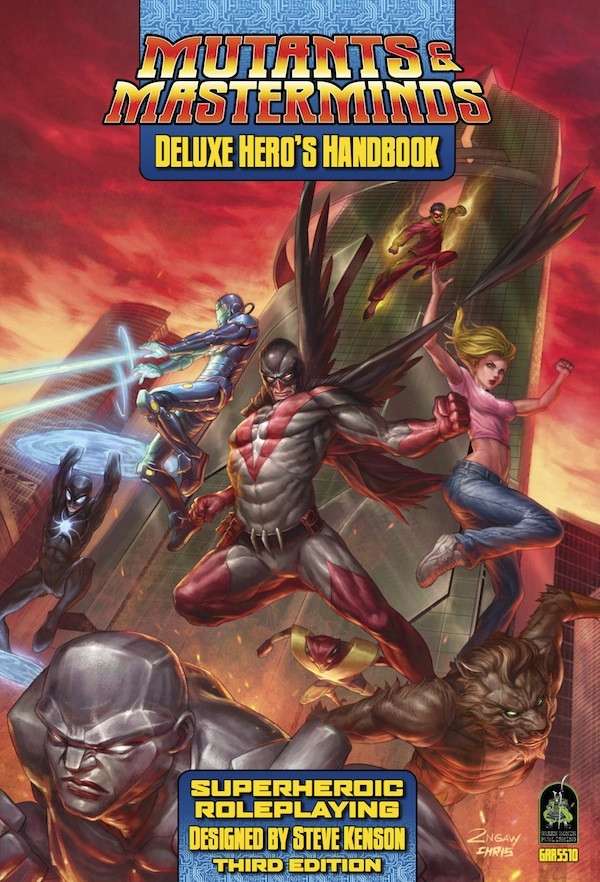 Mutants & Masterminds
ADVENTURE TITLE: Titan City Chronicles: Big Trouble in Little Moscow
COMPANY RUNNING THE GAME AT ORIGINS: Matinee Adventures
ADDITIONAL BACKGROUND: At EN World, I interviewed Crystal Frasier and Steve Kenson about the Green Ronin's Mutants & Masterminds Patreon.
WHY COVER THIS ADVENTURE? I played a convention game set in the Golden Age of DC using M&M rules at Gen Con 2019. At Origins Game Fair 2021, there are a number of M&M games and I feel the universe lends itself to convention one-shots. I wish I had the time to sit in on another one, playing superheroes is fun and I enjoy the M&M system so I expect this to go over for every player at the table.
---
I look forward to the games at
Origins
and hope every player has a great time. If you're interested in reading more about what will be at
Origins
Game Fair 2021
, check out my article at
d20 Radio
where
I talk to
Chaosium, Steve Jackson Games, 9
th
Level Games, Atlas, Infinite Black, Gooey Cube,
and more about what they'll have at the show
.
#originsgamefair
Disclosure: While Egg Embry pays for his travel, hotel, and food, certain conventions discussed in this article provide complimentary entry to their cons because he registers as a member of the press/media. Egg Embry participates in the OneBookShelf Affiliate Program and is an Amazon Associate. These programs provide advertising fees by linking to DriveThruRPG and Amazon.