Creative/Father/Professor
From Owen Stephens: Owen KC Stephens
20h
·
Well, it's official. I have cancer.
This was expected at this point. We'll proceed to form a plan for care.
[EDIT]
Obviously this is going to create yet-more medical bills.
Wanna help? This bundle is designed to raise money to help me cover these costs.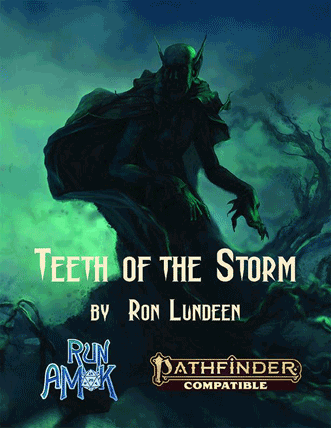 Adventurer! This all-new Rogue Genius Pathfinder Quick Deal presents Pathfinder Second Edition tabletop roleplaying adventure modules from Run Amok Games published by Rogue Genius Games. Send your 1st- to 4th-level Pathfinder heroes into a tiefling's trap-laden crypt – a troll-infested family...

bundleofholding.com
I sure as Satan's farts didn't want to be the one to post this but I also want to help. It certainly is another absolute steal of a deal on a huge bundle of excellent content. Thank you for your consideration.