Hello Friends,
Just wanted to share our submission to Zine Quest 3: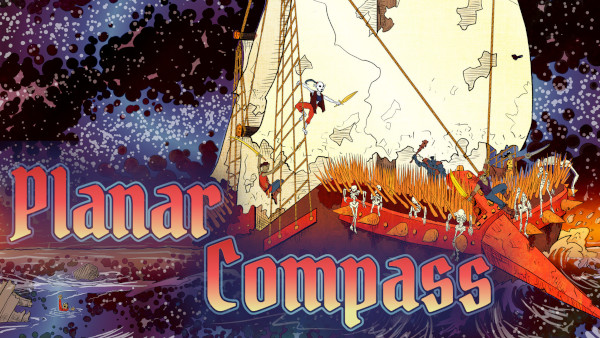 Planar Compass Issue 2
Planar Compass is a zine designed for Old-School Essentials. This issue is all about traveling between the planes by sailing across the astral sea.
Monsters to fill your journeys with threat! Maybe where you come from your crew is the biggest and baddest around, but out in the wild uncharted waters you could be a tasty morsel. Will you hunt for a legendary trophy? Will you be hunted down by an unfathomable monster?
Astral navigation and sailing to chart your ways across the sea of souls! Goblin's Henchman joins the crew to provide hex flowers that will generate hours and hours of adventure.
A Living Dungeon most foul that will pursue you across the waters of the Astral Sea. Crafted with the great Goblin's Henchman, this hex-flower will generate a truly revolting good time!
Astral ships to take you across the sea of souls and to new planes of existence.
Pirates and Scoundrels of all types!
Thanks for your time!