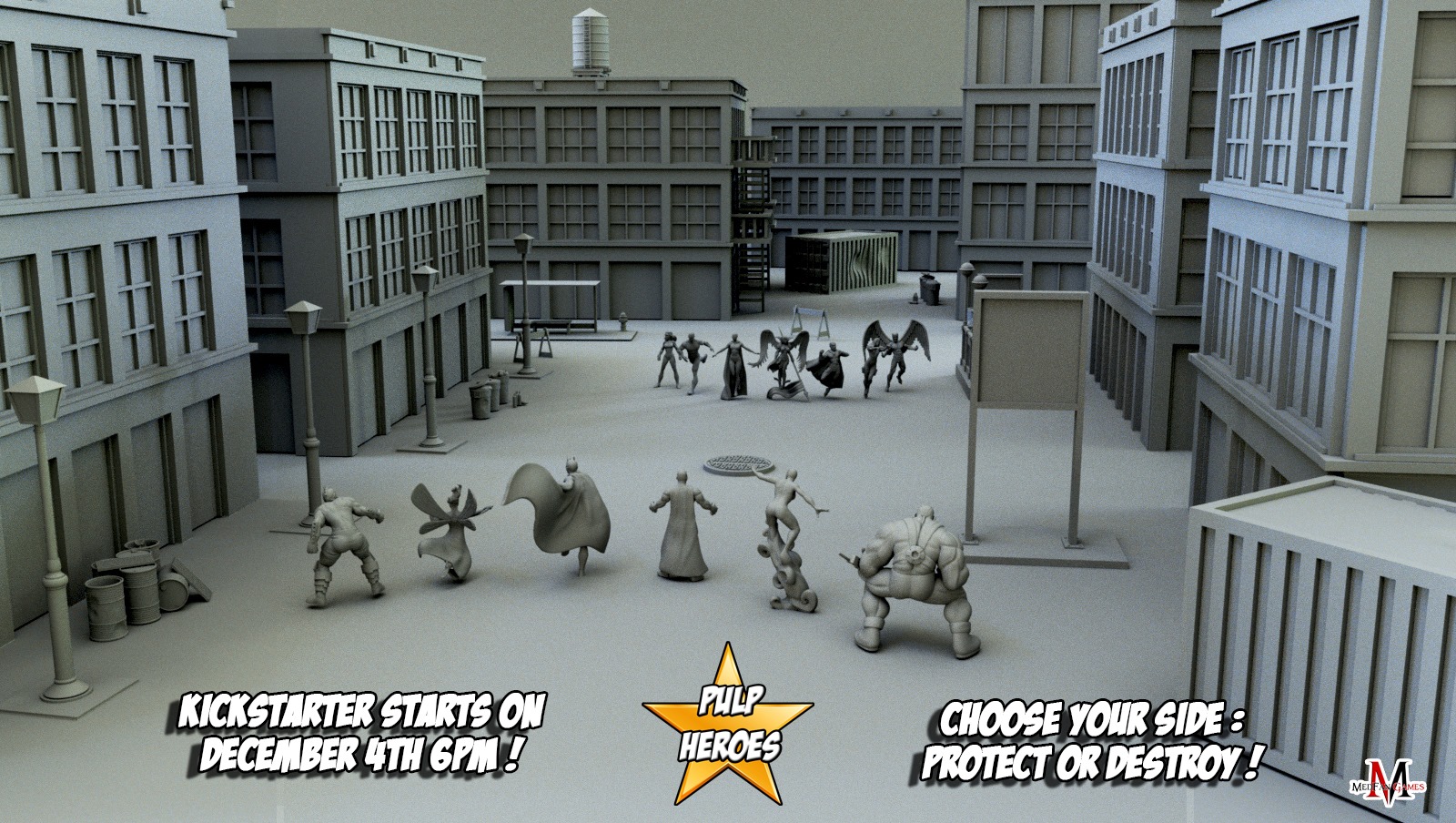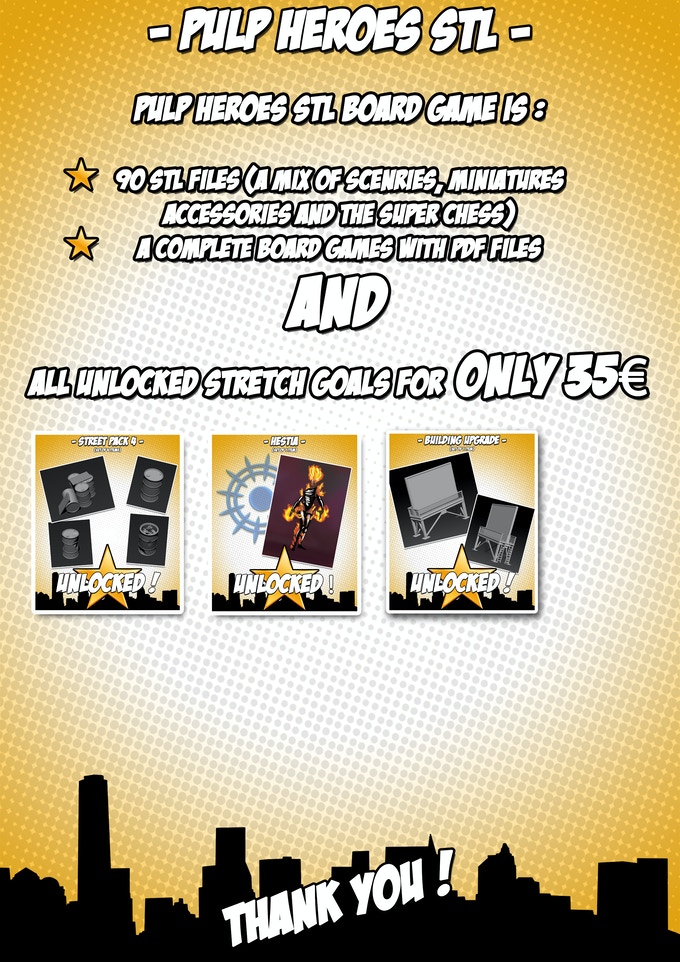 Hello eveyone,
we are coming back with a new STL campaign. This is our PnP STL super heroes board game : Pulp Heroes. We are funded and 3 Stretch Goals are unlocked. This is a fun campaign for people who love super heroes and city sceneries.
Don't hesitate to join and support us
Have a great day all.
Pulp Heroes