What is
Random World
? Basically, each week (maybe more often) I will randomly pick six words, a number and a phrase. Then I will use that randomness to create a place on a fantasy world. As I start this I am picturing a place in the center of a large continent on a world similar to Earth. I have to start somewhere. In some parts I have written (insert name here) because I have no idea what to call that particular item yet.
Why am I posting it on here? I have three reasons. First, it puts some enjoyment into my life. This is fun. Second, I hope to get some positive feedback from this project. I am sure there will also be some negative (or neutral) feedback too, but that's okay. Third,
Cthulhu
demands it. Here we go!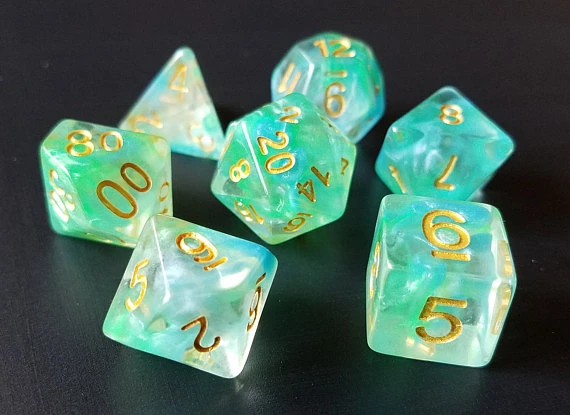 Random Words:
Background, compose, ignorance, equip, rhythm, grandmother
Random Number 1-100:
78
Random phrase:
Ring Any Bells?
Background-something is in the background of this place. According to the faith of this land all reality is held together by music. The Rhythm of Reality itself is music according to their faith. It could also mean someone is in the background waiting to do something dramatic.
Compose-like music is composed so it's important here. Bards write songs like books, which are like ballads. Also, music is a form of currency. Items can cost a certain amount of songs.
Ignorance-something or someone is ignorant about something very important. Don't know who or what yet. It could be the leader of this land is ignorant of a threat to her people.
Equip-someone has to be equipped to do something. Perhaps it's an ancient musical instrument that has been unearthed. A young bard could have been equipped with a magical, musical instrument that will change this nation. See the
Lute of Lyra.
Rhythm-music and dance is very important there. The Rhythm is also a religious idea for them. Music is primary, but dance goes along with it. There is even a debate or fight between musicians and dancers.
Grandmother- it's a Matriarchal society and the Diva is both a religious and secular leader. Leadership of this nation has always been by women, but the control of the military has always been run by men. The leader of the military is always defers to the Diva in political/religious matters, but during wartime she does not interfere with his militaristic decisions.
Name of place: I am liking the word Ballad, due to the music and rhythm, so I can adjust it to Balladra for the nation name. As far as a language I am seeing the Balladrians with a tongue similar to Spanish, which would have to be called Balladrian here. The capital city is named Canción, and it lies near the center of this land.
Ring any bells? I see this phrase having something to do with a tradition in Balladra. The ringing of the bells is like clock. Each hour is announced by the ringing of a real bell. The first hour is one bell, the second hour is two bells and so on. This is done all throughout the land, so no matter where you are in Balladra you will hear the bells and know what time it is.
Religion: They worship music itself, and she is also called the Mistress of Music. This goddess also encompasses other forms of expression like dancing, acting, art and many others. I am hesitant to name her, because while I have ideas for names I am just not seeing it at this time. But her name is most likely
Melodi
. For now, I know the Diva would be her High Priestess in Balladra and under her are many other clerics like Cantors, Warblers, Intoners, and many others. Services devoted to the Goddess of Song are all in music except for the end when the cleric asks for donations.
The Lute of Lyra: it is a powerful, musical artifact that was once welded by Lyra, who is a legendary figure in Balladrian history. She was one of the founders of Balladra, and one of the heroes of the (Insert Name War. She was a devoted follower of the Goddess of Song, and she favored Lyra by granted her lute special powers. I don't know what they are now, but what I do see is the lute enhances a bard's ability to inspire their companions or strike fear into their enemies. According to one account Lyra was able to frighten off an entire army just by playing one song.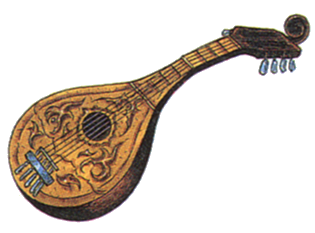 People​
Gloria Garcia is the Diva of Balladra, and she is Half-Elven (and I chose this race because is the closet one available for now). She has been Diva for
78
years, which is considered a long reign. Her Fey blood has kept her looking young, but at the age of 113 time is catching up with her. There has been some talk of her choosing to retire, but for now she does not want to. Gloria has felt a disturbance in the Rhythm, and she feels she needs to remain in power to protect Balladra. She is in love with Rafael Martinez, but she realizes that she has to keep that a secret.
Roberto Martinez is the Grand Minstrel of the military, and he is a 50 year old Human. In the 10 years that he has held his present position he has lead battles against Balladra's aggressive, northern neighbor (which we will look at next) and against a rebellious province that tried to rebel against the Diva. He has also had to keep secret an intimate relationship he has had with the Diva for the past 5 years. In truth it is more of an open secret, but there are those in Balladra who would consider this relationship to be scandalous.
Carlos Ramos is a 45 year old Human Troubadour from the province of Jaleo that tried to rebel against Balladra. A troubadour is a type of bard who likes to use music and words to cause change or trouble. The rebellion was put down by the military forces led by Grand Minstrel Martinez, and he was jailed for treason. He was sentenced to life in prison, but after 5 years he was released by the High Choir (like the US Supreme Court) for
good behavior
. He has supporters all across the nation who spoke on his behalf. Ramos believes that the rule of the Diva is unjust, because he wants government to be separate from religion. He is also against the matriarchal rule of the nation, but he keeps those views private.
Size: I wanted Balladra to be a medium sized nation in the middle of a large continent. I decided to compare it to France, which is okay by me. So, Balladra is 600 miles north to south and 590 miles east to west, which gives it an area of 354,000 square miles. Now I have a baseline of a medium nation here on (insert name of this world).
Climate: I decided to make this place a dry, temperate grassland, because most dry grasslands are in the middle of continents. I am basing Balladra on Eurasian steppes; it has hot summers, cold winters, and little rainfall, so very few trees can grow there. It has a lot of farms and ranch-lands, and I image that having access to fresh water is a challenge. Since this is a
fantasy
world there has to be both magical and divine ways for the people there to obtain the fresh water they need. I can image Cantors signing scared songs for rain or from water to spring from the ground.
That is it for this week. This is by no means a
finished
land, but it is a start and that is good. As I add more places it will add more history, religion, deities, people, and world shattering artifacts. Eventually there will be a crudely drawn map too. All right, now I will roll for the direction we will head to next week. Here are my choices:
1-North
2-Northeast
3-East
4-Southeast
5-South
6-Southwest
7-West
8-Northwest
I rolled a…2! I will head to the Northeast to create a new land, geographic region or something completely different. See you next time!
Last edited: