Tonight is
Guy Fawkes Night
- a night full of bonfires and fireworks! What political plots and themes have you included in your tabletop roleplaying games? Plus my three suggestions for intrigue-focused tabletop RPGs.
​



Remember, remember, the fifth of November,
Gunpowder, treason, and plot.
We see no reason
Why gunpowder treason
Should ever be forgot.

A politically-themed adventure can be great fun. Complex villains, intrigue, plots, and skullduggery all combine into a different type of experience to the more traditional dungeon crawl. Of course, there will almost always be combat, but in a political adventure the combat is not at the forefront of the game. Games like this require a little more player buy-in than some other styles, but the extra effort can be very rewarding.
Some roleplaying games - Green Ronin's
Blue Rose
and Robin Lawes'
Hillfolk
spring to mind - embrace such things right from the outset. Other games, including D&D and its variations, may require a little more effort when making a political game fun, but most systems should be able to handle it If you enjoy investigation as part of the overall theme, then the
Gumshoe
system (which powers games like Ken Hite's
Night's Black Agents
) is specifically designed to take that ball and run with it.
So here's my list - in alphabetical order - of great games for political or investigative games! What would you add?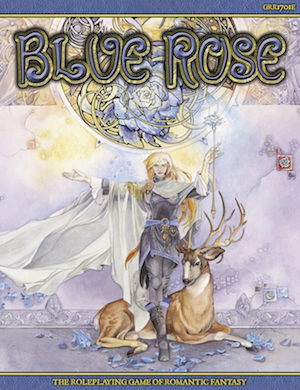 Green Ronin's
Blue Rose
is a game of "romantic fantasy" - which means it focuses on relationships of all kinds, from political to social to romantic. Written by WotC's Jeremy Crawford, Dawn Elliot, Steve Kenson of
Mutants & Masterminds
fame, and John Snead back in 2005, the new version uses Green Ronin's Adventure Game Engine.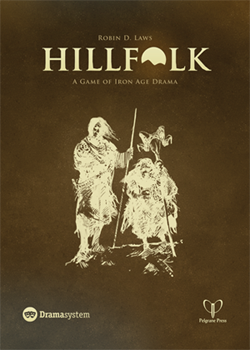 Hillfolk
, by Robin D. Lawes, and published by Pelgrane Press, uses the Drama System with mechanics which focus heavily on the roleplaying aspect of the game. While the initial focus was an Iron Age setting, it was expanded - via a successful Kickstarter - to cover multiple settings including Hollywood, mad scientists, espionage, Mafia, sci-fi, and more, from a veritable who's-who list of the industry's best designers.
"You know those magical game sessions where the dice and rules fall away, and the entire group spontaneously enters a collective zone of pure story and character? DramaSystem's basic structure reproduces that dynamic on demand."
Night's Black Agents
uses the
Gumshoe
system. By Ken Hite, this is also published by Pelgrane Press. The Gumshoe system features investigation and plot heavily in its core structure. If you enjoys spies or thrillers, this system is for you. NBA features highly competent operatives battling vampires in a modern setting. The
Gumshoe
system was created by Robin Laws (
Hillfolk
) and powers a range of games -
Ecoterrorists, Trail of Cthulhu, Ashen Stars
- and has as a core concept the idea that you will always
find
the clues, with the challenge being that of
interpreting
them.
Last edited by a moderator: