Happy first day of Summer Wolfhill Friends,
I try to reserve these messages for sale related information (Yes, almost all of our products are 50% off until the end of the month) but today I have something a bit different.
A few of our astute and curious customers have asked why the F in our logo is backwards.

My first born son's middle name is Fox. Some of you have seen the William Fox Fundraiser module, "The Orange Fox", which was sold to collect funds for McMaster Children's Hospital late last year (this fundraiser will run again this year in October). I started creating RPG content after William's death as a way to bring some positivity back into life and the fundraiser is a way to help others in his memory. William's younger brother's middle name is Wolf. We wanted our two boys to share a connection even though they will never meet. Wolfhill has been a themed name in my life long before my sons came into existence but the logo was specifically designed with my two boys in mind. The word "Wolf" in the logo moves towards the future, while the reversed F, O shaped moon, and X incorporated into the W honours the memory of William, our little fox. I like to think that every time I roll a natural 20, William's hand helped with that. I hope that someday Sam will want to dive into unique imaginative worlds and adventures. While I strive to not make Wolfhill products childish, I do write them with a family friendly skew so that you can enjoy them with your family and friends (young and not so young).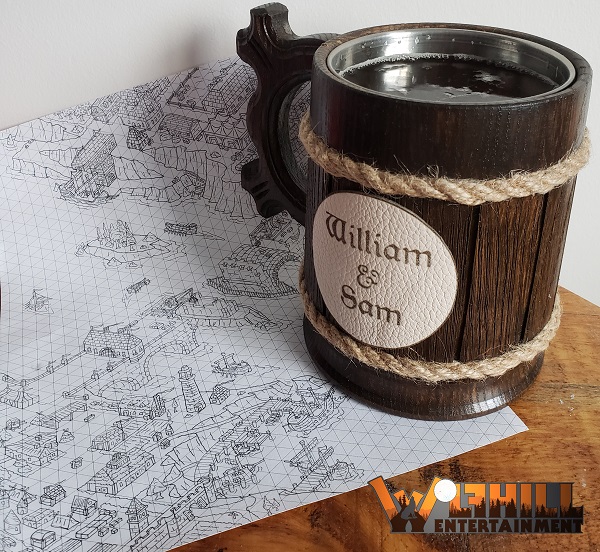 I raise my tankard to all of the Dad's out there. To the sacrifices you make.
Cheers,
The Wolfhill Goblin