Welcome to the Bundles, Freebies, and Sales News, the weekly column at EN World that helps make sure you don't miss out on big tabletop RPG bundles, charity fundraisers, and sales from around the internet.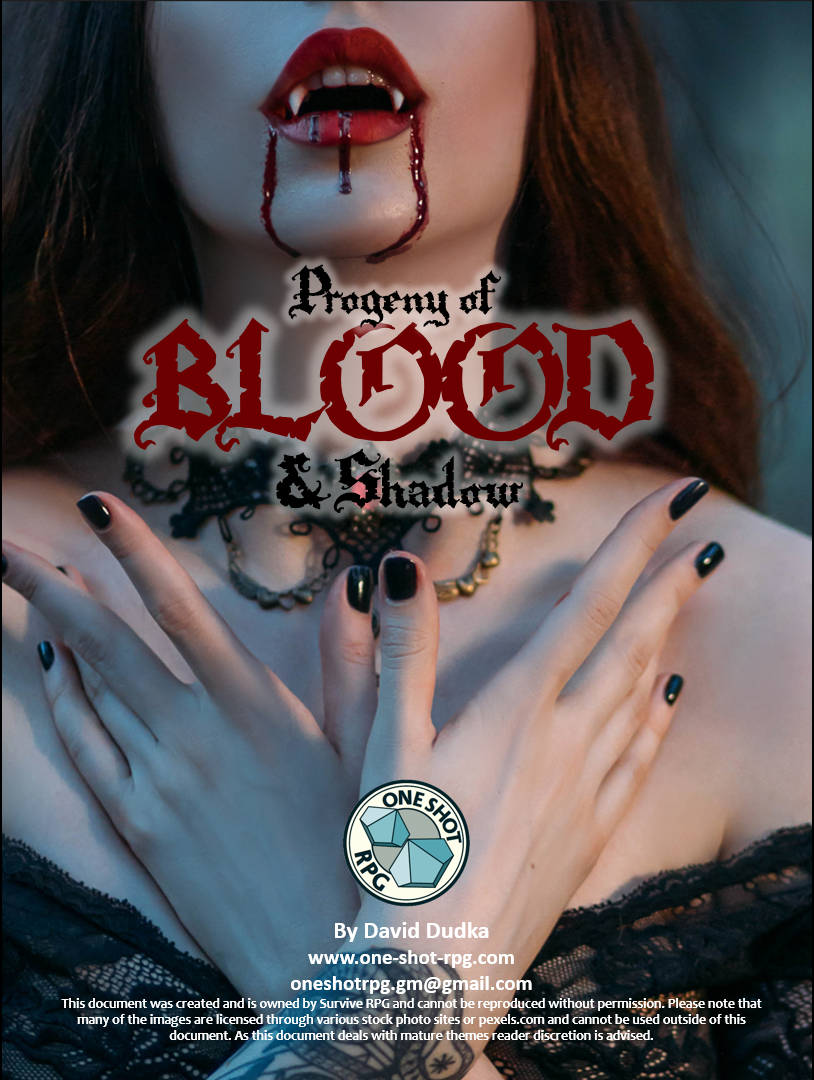 Freebies and Pay What You Want
Note: While "Pay What You Want" downloads are available for free, please support the creators if you are able!
This past week,
Call of Cthulhu
writer Kelly Grant passed away,
so Chaosium has decided to release her "Women of the French Revolution" supplement for use with Reign of Terror
. The
11-page PDF
features write-ups of several historical figures from the French Revolution and new tools to create characters inspired by them for the historical
Call of Cthulhu
campaign.
For some reason, I can't fathom why it certainly couldn't be related to the news, there were a
lot
more free and PWYW products releasing this week, particularly full game systems. So let's start out with those, shall we?
Flying Cow Publications
released Magika Legends, an open RPG
that allows the GM to decide the powers, spells, and rules system itself. The game uses the custom DROPS System that allows for a high level of flexibility to shape the game into what you want.
Price: Pay What You Want (Suggested: $0.00)
Dragonsbane Entertainment
has Sabre RPG Fantasy Player's Handbook, a d100 based custom fantasy system
. The system features point-buy character creation and advance-as-you-play skill improvement with 14 species and 23 Professions to choose from.
Price: Pay What You Want (Suggested: $0.00)
SagaBorn from Lone Wanderer Entertainment
is a d20-based old school system using a roll-vs-roll system for most checks. The game has seven playable races, three classes with eight paths, point-based talent system, mana-based magic system, and a streamlined skill system with only nine skills.
MAX HP posted
the SRD for the Target 12 system
that powers the
Eyes Beyond the Torchlight
RPG. This OSR system is free to use for personal or commercial use under the Creative Commons Attribution Share-a-Like license.
An interesting system
is from mstephenjoy, the Open Game Design SRD
which is an SRD without a corresponding commercial RPG. This 2d10 system was designed in the 1990s and intended to be published then, but the creator decided not to because of the OGL. "Now with the recent controversy over the new OGL 1.1 it seemed a good idea for me to release my game." This SRD is released under the Creative Commons Attribution Share-a-Like license with some aspects reserved under the non-commercial CC-BY-SA-NC.
Price: Pay What You Want (Suggested: $5.00)
From R. Rook Games,
we have Boardwalks & Sorcery: A Roseville Beach Creators' Kit
which…doesn't use the term "SRD" but functions in the same role for the system behind
the queer 1970s set cosmic horror RPG Moonlight on Roseville
. Released under the CC-BY 4.0 International license, this system features d6 sules inspired by
Psi*Run
and
Goblinville Gazette
with a magic system and GM guidelines for fights, mystery, and romances.
Price: Pay What you Want (Suggested: $1.00)
One Shot RPG
released Progeny of Blood and Shadow, a one-shot all-in-one product
with everything you need to play this game of a dark rituals and vampires. And I do mean everything, from character creation to equipment to game rules along with guidance to turn the one-shot into an ongoing campaign.
Price: Pay What You Want (Suggested: $5.00)
ClockworkRaven
posted the core rules for Crows, a d20-based RPG
based on blending elements from
Dungeons & Dragons 5th Edition
and
Pathfinder 2nd Edition
. The system features 12 base classes with 3 paths each to customize, over 30 different races/ancestries, rules for treasure and magic item generation, and extended race rules for vampires, shapeshifters, and other half-fantasy creatures.
Price: Pay What You Want (Suggested: $1.00)
Okay, I'm just going to quote the
product description for Master's Combined Guide to the 3rd Edition SRD by Twin Seraphim Studios
because the PDF is
over one thousand pages long
and I don't have time to even attempt to skim it: "This tome combines all the information and tools and variant options needed to fuel your imagination to create never-ending stories; adventures beyond counting, worlds without ends, fantasies unlimited by anything save your imagination and bravery, using the most famous roleplaying game system in the world. Take your creativity to imagination… and beyond!"
Price: Pay What You Want (Suggested: $20.00)
Agate RPG released the second two of the four core rulebooks for
Fateforge
: the
Monster Compendium: Creatures
and
Lore Book & Toolbox: Encyclopedia
. Combined with the
Corebook: Adventures
and
Spell Book: Grimoire
released in 2020, you have a full system based on an expanded 5e rules set for the sword and sorcery world of Eana.
Price: Pay What You Want (Suggested: $25.00 each)
The NOVA6 Core RC from Legendsmiths is a universal system
built around "passive oppositive" where only players roll the dice. Choose a relevant skill and one of four actions, roll 3d6 (plus more based on your skill), and determine your outcome then describe what happens.
Price: Pay What You Want (Suggested: $1.99)
Okay, now we're out of new systems, let's talk about the other fun stuff out this week starting with some resources for those looking to make their own games.
Lightspeed Media released the Open Glossary
released into the public domain, a glossary developed for system-neutral sourcebooks with commonly used terms in fantasy roleplaying games to help with the tedium of explaining what a "burglar" or "Gaslamp world" is.
DFMS has two sets of cover templates for use in PDFs.
The first features ten open frames
, while the
second has leather and wood textured covers
. Note: These are available for products published on the Dungeonmasters Guild
There are a pair of new zines out there.
The first is Polyhedral Magazine Issue #0
featuring a 5e/OSE one-shot adventure along with articles on random encounters and running an introductory one-shot, reviews, a comic, and more.
Price: Pay What You Want (Suggested: $0.00)
We've also
got RPZine Issue 8 from Forever People
including a bolt-on mechanic for panic and a high fantasy setting for your campaign.
Price: Pay What You Want (Suggested: $1.98)
Old School Role Playing released
a new adventure for the Cepheus Engine
(the system that powers
Traveller)
. In
Retributrion
, rebels have kidnapped the daughter of an Olonsean General in the Sonora Sector with a substantial reward for bringing her back (and a bonus for proof of taking out the rebel leader).
Price: Pay What You Want (Suggested: $3.00)
Over on Dungeonmasters Guild, we have a new
Ravenloft Domain of Dread from Thomas and Rachel Kolar, The Beast's Castle
. Based on the fairytale of
Beauty and the Beast
, the land of Elsaz has been terrorized by a beast following the tragic disappearance of the young maiden Belle. But is realm's Dark Lord the Beast, or the tyrannical Prefect (and Belle's fiancé) Gaston?
If you'd like to add some psionics to your 5e games,
the 5.5e Team is here to help with Rary's Compendium of Madness
. This 101-page sourcebook has three playable classes, four new races, new subclasses for each base 5e class, new spells, new magic items, new feats, and new rules.
Price: Pay What You Want (Suggested: $7.50)
From Jaroslaw Niemira-Adamczyk,
the Booklet of Magical Items Vol 1 is…well…a booklet of magical items
. It's nice when the book does what it says on the tin. This book has ten magic items plus one bonus comedic item, and a few of the items are cursed with a short quest required to be free of them.
Price: Pay What You Want (Suggested: $1.00)
Ryan Adams
posted Burned: An Intro to Dungeons & Dragons
, an adventure for 3rd level characters designed to be an good introduction for both new players and DMs. The town of Talia has been raided and the party has been sent to track down the culprits by following clues to find their stronghold and enact justice.
Price: Pay What You Want (Suggested: $4.99, pay $15 or more to receive VTT files via email)
We have several collections of tokens for your favorite virtual tabletops. All of these creature, PC, NPC, and terrain tokens are either free or Pay What You Want with the price in parentheses.
And we also got a huge collection of maps this week as well. Again, same as before either free or PWYW with the price in parentheses.
And finally a whole lot of classes and class expansions. Third verse same as the first, either free or PWYW with the price in parentheses.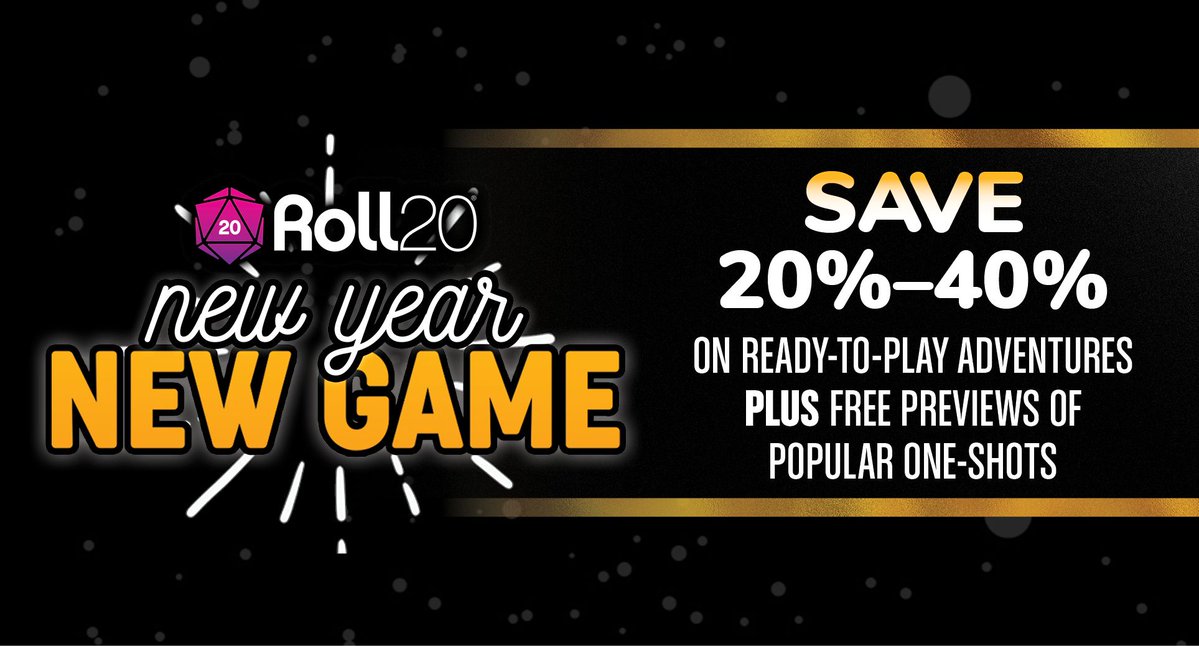 Bundles and Sales
Note: I have included end dates when listed for the following sales, but please be warned that those without published end dates may end suddenly so be sure to plan purchases accordingly.
DriveThruRPG has
their New Year, New Game sale going on now
with some seriously deep discounts on over 7000 products including
Cyberpunk RED, Warhammer Fantasy Role Play, Traveller, Vampire: The Masquerade, Thirsty Sword Lesbians, Fallout,
and a whole lot more plus a lot of dirt-cheap or free digital Beginner Boxes and Quickstarts.
Price: Discounts up to 77% off
End Date: January 19, 2023
Roll20 has several titles on sale in their New Year New Game sale on
core rules bundles, starter sets, and adventure paths
for
Cyberpunk RED, Pathfinder 2nd Edition, The Expanse, Call of Cthulhu, Fallout, Scion, Fate,
and
Kids on Bikes
.
Bundle of Holding has a rare non-charity bundle and another OGL-themed bundle…or rather
a Non-OGL Fantasy bundle featuring games NOT based on the Open Gaming License
. The bundle includes core rules for
Mythras, The Dark Eye, Advanced Fighting Fantasy 2E, Heroes Against Darkness,
and
The Oldskull Manifesto
. The Bonus Collection adds on
Worlds Without Numbers Deluxe, Sword Chronicle, Warlock! Traitor's Edition, Fantasy AGE,
and
Against the Darkmaster
.
Price: $9.95 (76% off) with variable-cost Level-Up option
End Date: January 17, 2023
Tim Bannock has dropped prices on several of his OGL products
(for some reason I'm not entirely sure why specifically OGL products, I guess there's news or something) including the
Astonishing Super Heroes Book 1: Basic Rules
and several adventures for 5e, 1e, and B/X.
Price: 75% off
End Date: January 31, 2023
Independence Games has
a coupon code for all Clement Sector, Earth Sector, and Rider products on their webstore
. Use the coupon code "FWOTC" without quotes at checkout to receive the discount (not sure why that specific code but it seems to be a trend this week doesn't it?)
Price: 30% off with code "FWOTC"
End Date: January 17, 2023
Evil Robot Games has
a bundle of science fiction maps under the Galaxy Pirates line
. Bank lobby and vault, space ships, cold storage, electronics workshop, fighting ring, super computer chamber, and several more.
Fat Goblin Games wants you to try some
new RPGs with this collection of 30 core rulebooks for a wide variety of games
. Games include
Anime Action, D13, Morgalad Fantasy, Luchador: Way of the Mask, Amazons vs Valkyries: Warrior Cults, Heroes of the Cosmos, Novus 2nd Edition, Tiny Dungeon 2nd Edition
, and more.
Three Sages Games also wants you to
try some new RPGs with the Non-OGL 3SG Bundle
(OGL references seem to be the theme of the week, huh?). This bundle has 10 core rulebooks including
Anime Action
again,
Mirrorshades, Zombies Ate My Baby!, Medicine for Cleo, Adventurers of Wor
, and more
Skirmisher Publishing also has an OGL Bundle
collecting more than 30 adventures, sourcebooks, character options, magic items, setting books, and more for use with 5e,
Pathfinder
, D20 System, and other OGL licensed games.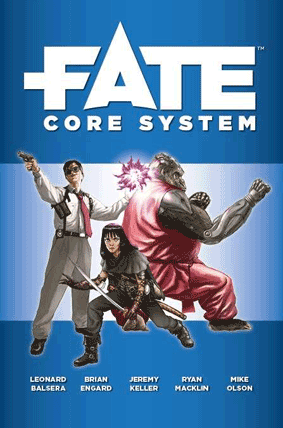 Charity Bundles and Sales
Over on Bundle of Holding,
Dan Coleman released a collection of adventures for 5e
to bring your characters all the way from Level 1 to Level 20. The bundle includes the Low-Level and Mid-Level Adventure Packs plus the bonus adventure
Bad Apples
while the Bonus Collection adds on the High-Level Adventure Pack and the adventures
Ebonclad
and
Pages from the Lost Grimoire
.
Price: $7.95 (81% off) with variable-cost Level Up option
End Date: January 26, 2023
Charity: Direct Relief (10%)
Unleash your inner Mwahahaha with
the Wicked Ones Bundle on Bundle of Holding and Bandit Camp
. This
Forged in the Dark
game places players in charge of creating and defending their dungeon, recruit henchmonsters, craft traps, and discover hidden treasures while fending off so-called "heroes" attempting to raid your home.
Price: $12.95 (76% off)
End Date: January 17, 2023
Charity: Diana Jones Award Emerging Designer Program
The GDW 2300AD Bundle on Bundle of Holding
features the original Game Designers' Workshop sci-fi RPG 2300AD
. The base level for this 80s classic includes the first edition core rules, two setting books, the ship expansion
Ships of the French Arm
, and four adventures. The Bonus Collection adds on the second edition core rules, two guidebooks, the
2300AD Colonial Atlas
, the
Kafer Sourcebook
, and three adventures.
Price: $16.95 (81% off) with variable-cost Level Up option
End Date: January 24, 2023
Charity: Direct Relief
Evil Hat has collected all three FATE core rules: FATE Core, FATE Accelerated, and FATE Condensed
.
The base bundle features all the core rules plus five toolkits, but the Worlds Compendium adds on a lot more: 45
Worlds of Adventure
,
Fate of Cthulhu, Tachyon Squadron
plus five supplements, two volumes of
Fate Worlds
,
Kaiju Incorporated, Spirit of the Century,
and
Young Centurions
.
Price: $9.95 (81% off) with variable-cost Level Up option
End Date: January 18, 2023
Charity: Diana Jones Award Emerging Designer Program
Over on Humble Bundle,
Free League has the Vaesen and Forbidden Lands bundle with a pair of unique fantasy RPGs
.
Vaesen
is a Nordic horror RPG set in a dark folklore-inspired Scandinavia and (with a sourcebook) Britain and Ireland, while
Forbidden Lands
takes an open-world survival approach to fantasy as you try to make a mark on a cursed land. I will warn you that the lower tier levels of this bundle are only really useful for those who already play the game as the lowest tier only has reference cards while the second tier has two adventures bundles for
Forbidden Lands
, so you need the top tier in order to get the required rulebooks. But that top tier includes the
Vaesen
core rules, the
Mythic Britain and Ireland
sourcebook, and the
A Wicked Secret
adventure collection as well as the
Forbidden Lands
core rules, two setting books, two adventure collections, reference cards, and a map pack.
Price: $1/$10/$18 (87% off at top tier)
End Date: January 18, 2023
Charity: Direct Relief (user-defined, default 5%)
Okay, it's a video game bundle with no ties to TTRPGs, but I have to mention
the Wadjet Eye Games Bundle of point-and-click adventure video games
. The bundle includes highly-rated and award winning games like the urban fantasy
Unavowed
, the supernatural mystery
Blackwell
series, and the post-apocalyptic
Shardlight
, but I really want to highlight my personal favorite:
Technobabylon
. Set in a cyberpunk world where genetic engineering is common, the detective Charlie Regis, his partner Max Lao, and an internet addict Latha Sesame get caught up in a plot involving a the memory-stealing serial killer The Mindjacker, the city's all-seeing AI CEL, and a conspiracy of the most powerful people in the city. It's also so hilarious I've literally injured myself laughing.
Price: $10 (92% off)
End Date: February 1, 2023
Charity: JDRF (user-defined, default 5%)
That's all for this week! If you know of any bundles or sales starting soon, please
contact me on the EN World Discord
,
tag me on Mastodon
, or
send me a message here on EN World
.
Discount percentages have been rounded to the nearest whole number and are based on the standard retail price provided by the site. Note: Links to Amazon, Humble Store, Humble Bundle, Fantasy Grounds, and/or DriveThruRPG may contain affiliate links with the proceeds going to the author of this column.