Welcome to the Bundles, Freebies, and Sales News, the weekly column at EN World that helps make sure you don't miss out on big tabletop RPG bundles, charity fundraisers, and sales from around the internet.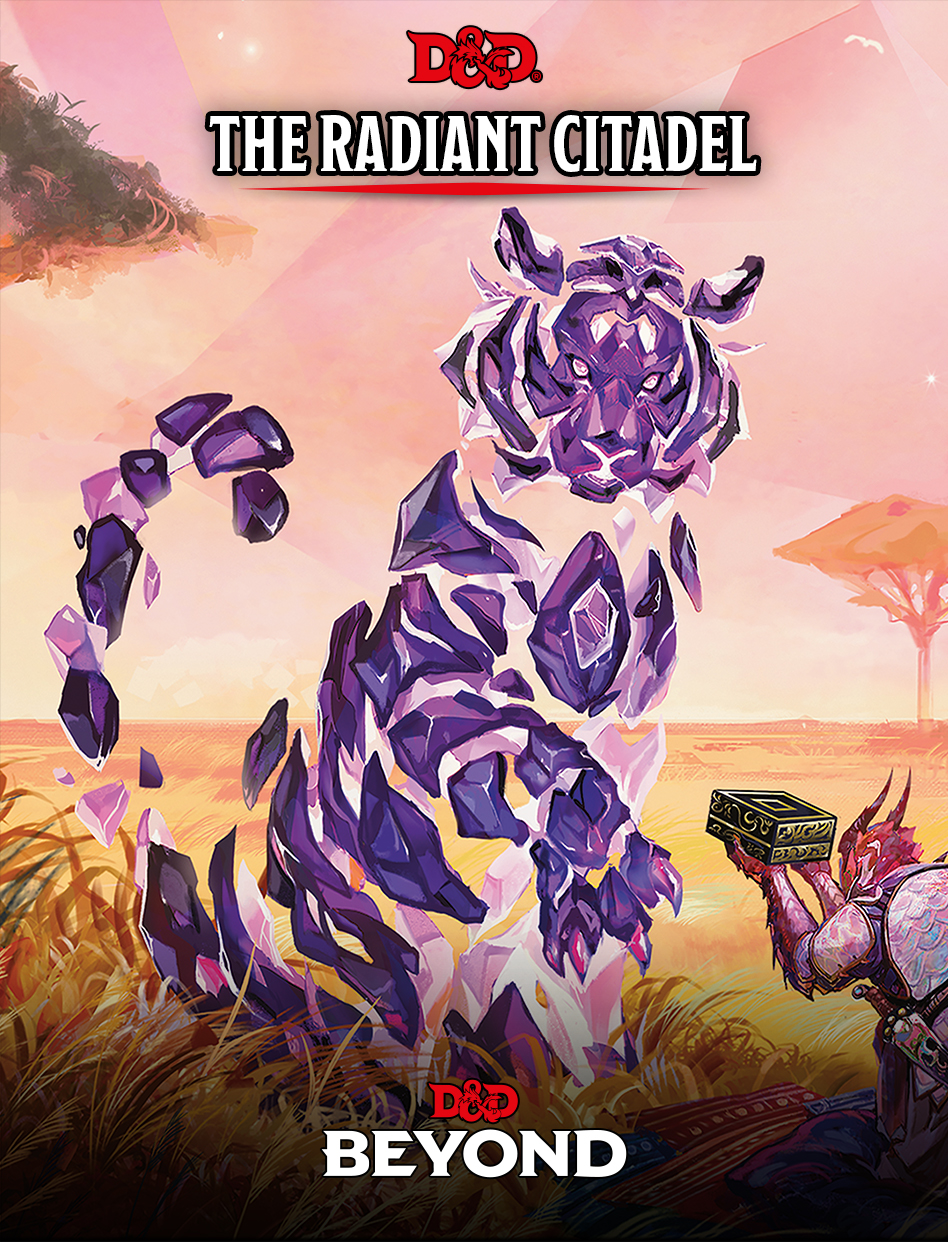 Freebies and Pay What You Want
D&D Beyond is offering
the first chapter of the upcoming adventure anthology Journeys Through the Radiant Citadel for free
. The chapter describes the land of the Radiant Citadel with maps and NPC descriptions, setting the stage for the adventures to come.
Copper Dragon Games released a free map of goblin caves by Josh Cornwell
. The map comes in three formats (standard, without livestock, and without any furnishings) each with a gridded and non-gridded version for use on VTTs or print. The map even comes with a license for use in your own RPG products for sale (though no "adult" titles and the artist must be credited).
Price: Pay What You Want (Suggested Price: $0.50)
Ethan H. Reynolds has
a free-to-play version of the cyberpunk post-apocalyptic game Neon Nights
. The game is set in a world devastated by a nuclear war where megacities emerged hundreds of years later. The custom system is focused on player freedom with no class or level restrictions allowing players to make exactly the characters they want.
Price: Pay What You Want (Suggested Price: $9.99)
Jean Verne posted
a one-page OSR supplement Follow the Convoy, a set of guidelines and procedures to set up and run escort-based encounters
. The guide features random tables for developments so you can quickly prep an adventure where the party is protecting a convey or rob it.
Price: Pay What You Want (Suggested: $3.00)
Dawnlasergames takes a classic
trope of fantasy fiction and brings it into 5e with The Written Word: A Small 5e Expansion for Bards and Storytellers
. The rules bring the writings, plays, chronicles, and memoirs that are a staple of the fantasy genre to the tabletop along with new feats and a bard college.
Price: Pay What You Want (Suggested: $1.00)
Over on DM's Guild,
we have more bardic goodness with Sean Lebosada's Bard: College of Strategy
. This subclass is for bards who trained in the art of war and strategy with a focus on aiding allies while leading from the front in battle.
Price: Pay What You Want (Suggested: $0.50)
For a new option for fighters,
Gonzalo Sánchez Sandoval released the Solar Warrior – A fighter Archetype
. Based on an ancient sect of warriors originating in the desert, the Solar Warriors use the power of the sun to protect and fight.
Price: Pay What You Want (Suggested: $0.53)
And we have an entire
new class from Camille Barmore, The Oracle Class based on the seers of myth and legend
. Oracles have a natural connection to the divine manifesting through the Weave, granting them powers that come with a cost.
Price: Pay What You Want (Suggested: $5.00)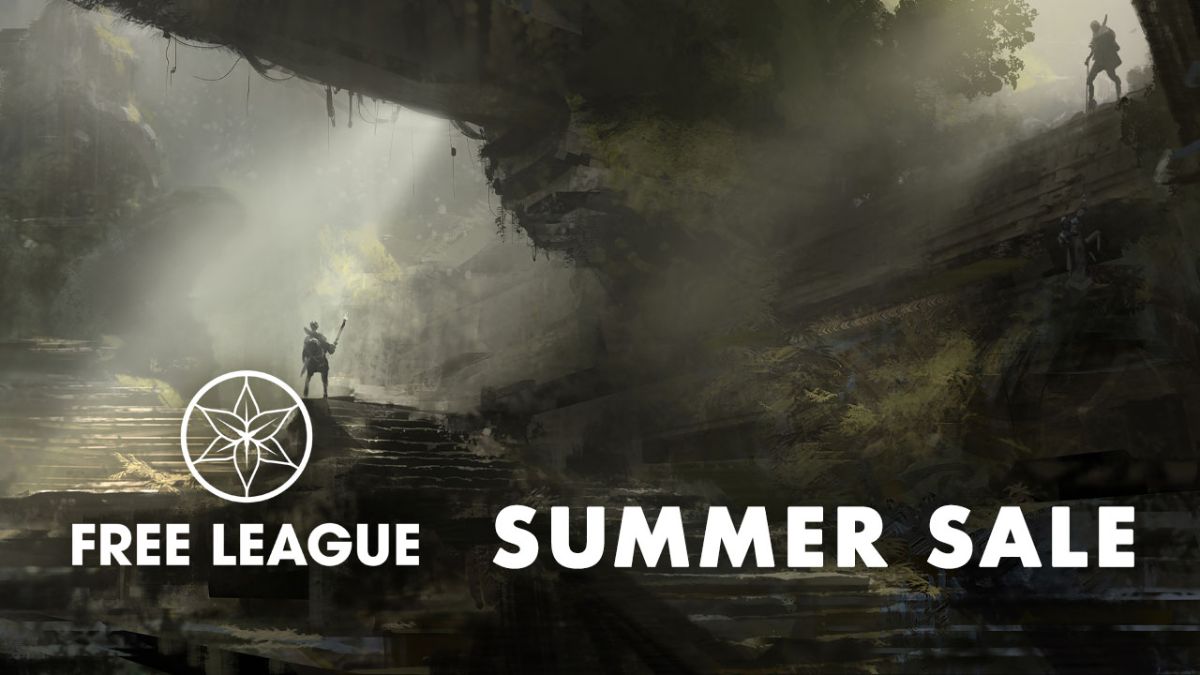 Bundles and Sales
It's the time of summer sales from across all aspects of gaming and
Itch.io is no different with hundreds of titles on sale
from video games to music to comics to game development assets and, of course, tabletop RPGs.
Price: Varies (discounts up to 90% off)
End Date: July 7, 2022
Fantasy Grounds also has
a summer sale going with discounts and bundles for RPGs, maps, and asset packs
. Titles on sale include products and rules sets from
Dungeons & Dragons,
Pathfinder 2nd Edition, Starfinder, Vampire: The Masquerade, Fallout: The Role-Playing Game, Traveller,
and a lot more. You can also get a discount on a license to
Fantasy Grounds Unity Standard
or
Ultimate
.
Price: Varies (discounts up to 50% off)
End Date: July 7, 2022
And Free League also has a summer sale going on their webstore
. Discounted titles include
Tales from the Loop, ALIEN The Roleplaying Game, Vaesen – Nordic Horror Roleplaying, Mutant: Year Zero,
and more.
Price: Varies (discounts up to 50% off)
End Date: July 5, 2022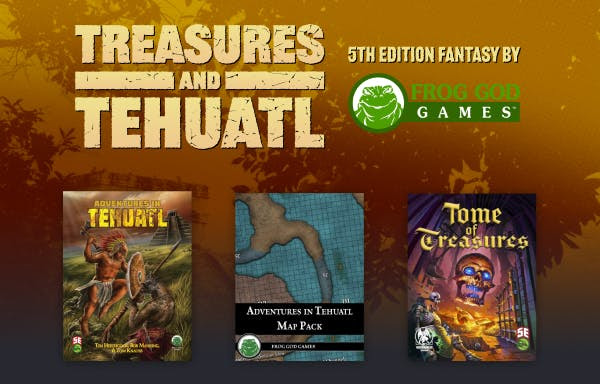 Charity Bundles and Sales
For Pride Month, Itch.io collected
over 500 games from LGBTQ+ creators for the Queer Games Bundle 2022
. Included games range from indie TTRPGs to video games to zines to game development assets to soundtracks and a lot more.
Note: This technically is not a charity bundle as the proceeds will be split evenly between all creators who opted in to receive funds.
Price: $10.00 (over 99% off)
End Date: June 30, 2022
Also available for Pride Month,
Bleak Horizons Press is running a fundraiser for a pair of LGBTQIA+ non-profits featuring three of their games
.
The Lord of Wolves
is a grimdark horror based on Appalachian folklore for the
Trophy Gold
RPG,
ALL MUST BOW
is a sci-fi horror system-agnostic setting, and
Sundered Sundries
is a supplement for
ALL MUST BOW
with new monsters and handouts.
Price: $15.00 (22% off)
End Date: July 1, 2022
Charity: Basic Rights Oregon and Price Center of Western New York (all proceeds)
Bundle of Holding brings us
a collection from the detailed wild west game Aces & Eights from Kenzer Co
. From the creators of
Knights of the Dinner Table
, the
Aces & Eights
system includes realistic combat rules for shootouts and gunfights including a timer system for quickdrawing. The Player Collection features
Aces & Eights Reloaded
core rulebook, the
Shootist's Guide
supplement, and the starter adventure
Bad Day at Buena Roca
. The Gamemaster Collection adds on seven additional sourcebooks and adventures.
Price: $14.95 (89% off) with variable cost Level-Up option
End Date: June 29, 2022
Charity: Direct Relief (10%)
Do you want battlemaps?
Well Bundle of Holding is going to give you some battlemaps
. How many battlemaps?
Nineteen Gigabytes
worth of high-quality maps. The maps are available in PDF and JPG format suitable for printing or use on VTTs completely DRM-free.
Price: $9.95 (74% off) with variable cost Level-Up option
End Date: July 11, 2022
Charity: Direct Relief (10%)
Bundle of Holding and Free League
have not one but two bundles for Mutant: Year Zero
. The system developed for this game was used to power the big hits from Free League such as
Tales from the Loop
and
Alien
for the post-apocalyptic where humans have mutated into The People taking on animal traits. The first bundle includes the core rulebook, GM screen, and two zone sectors, while the Bonus Collection option adds on four new sourcebooks to expand the rules even more.
Price: $9.95 (75% off) with variable cost Level-Up option
End Date: June 28, 2022
Charity: Direct Relief (10%)
The second Mutant: Year Zero bundle features all five titles in the Zero-Two Collection of stand-alone expansions
that adds robots, underground enclaves, new zones to explore, and
The Grey Death
campaign that brings all the zones together into one epic adventure.
Price: $19.95 (75% off)
End Date: June 28, 2022
Charity: Direct Relief (10%)
Humble Bundle and Frog God Games brings us a 5e OGL collection Treasures and Tehuatl with a diverse collection of products
. The top tier features a total of 35 digital products with adventures, sourcebooks, virtual token packs, setting books, and maps plus a physical copy of the
Tome of Treasures
hardcover (shipping not included).
Price: $1/$10/$18/$43 (90% off at top tier)
End Date: July 14, 2022
Charity: Navy-Marine Corps Relief Society (user-defined, default 5%)
A bit more on the board games side,
but Talisman is a classic fantasy adventure board game that many roleplayers know very well and this bundle collects all the DLC for the digital adaptation
. This bundle features the base game at the $1 tier, adds on 29 expansion DLCs at the $10 tier, and the top tier beat-the average (currently $10.86) gets you the base game and all 53 released DLCs and expansions.
Price: $1/$10/Variable (up to 94% off at top tier)
End Date: July 6, 2022
Charity: You choose which charity to support (user-defined, default 5%)
For the modern and post-apocalyptic players with 3D printers,
Humble Bundle extended the Urban Apocalypse Wasteland Printable Models Bundle
featuring three tiers with almost a hundred packs of ready-to-print files for miniatures at the top tier. The miniatures range from tanks to police to power armor to biohazard labs to assault ships to destroyed vehicles and a lot more figures, set pieces, and terrain.
Price: $1/variable/$25 (97% off at top tier)
End Date: June 30, 2022
Charity: Make-a-Wish and Save the Children (user-defined, default 5%)
That's all for this week! If you know of any bundles or sales starting soon, please
contact me on the EN World Discord
or
send me a message here on EN World
.
Discount percentages have been rounded to the nearest whole number and are based on the standard retail price provided by the site. Note: Links to Amazon, Humble Store, Humble Bundle, and/or DriveThru may contain affiliate links with the proceeds going to the author of this column.