It's a new edition for Pathfinder—and our
17th article in this new run of TRAILseeker
, the weekly e-zine where we publish Pathfinder-compatible material thanks to the support of our lovely Patreons!
If you want to add some crunch to your fluff(y backstory),
this article
is right for you! Carl Cramér brings us some exciting skills feats to model parts of your characters as mechanics that come up in game! With color art by Mark Bulahao.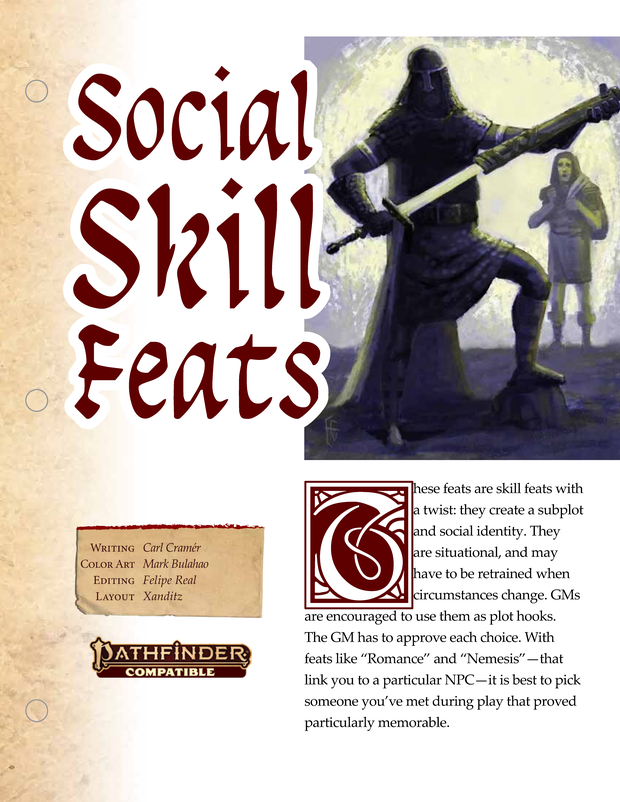 In TRAILseeker we publish everything from new feats, like these one, to new spells, adventure locations, short adventures, ancestries, equipment, magic items, AND MORE. You can access this and all our previous articles for as little as $1 at
patreon.com/trailseeker
Not sure if TRAILseeker is for you? We offer you FOUR articles FOR FREE (including a sweet, short adventure) here:
bit.ly/trailseekerfree[/URL