Spherechild
is a universal pen&paper role-playing game in which adventures take place on multiple worlds (for example Fantasy and SciFi). But instead of taking one character to multiple worlds, every player has a character for each world and switches between those. Only by using their telepathic powers and working together across worlds, the adventure can be completed successfully.
The Kickstarter starts on November 1st. You find the prelaunch page on kickstarter
here
.
What is in the kickstarter?
*
The core rule book:
This 300-page book contains all the rules for Spherechild as well as two complete world descriptions with bestiary, campaign suggestions and a total of three introductory adventures.
*
Icros - The third world:
Icros was occupied for decades by alien invaders called the Ekla until they were repelled in a vicious war. The characters are shifters, alien hybrids who used to do the Ekla's dirty work but were left behind when they escaped.
Both books are available as PDF and as print version.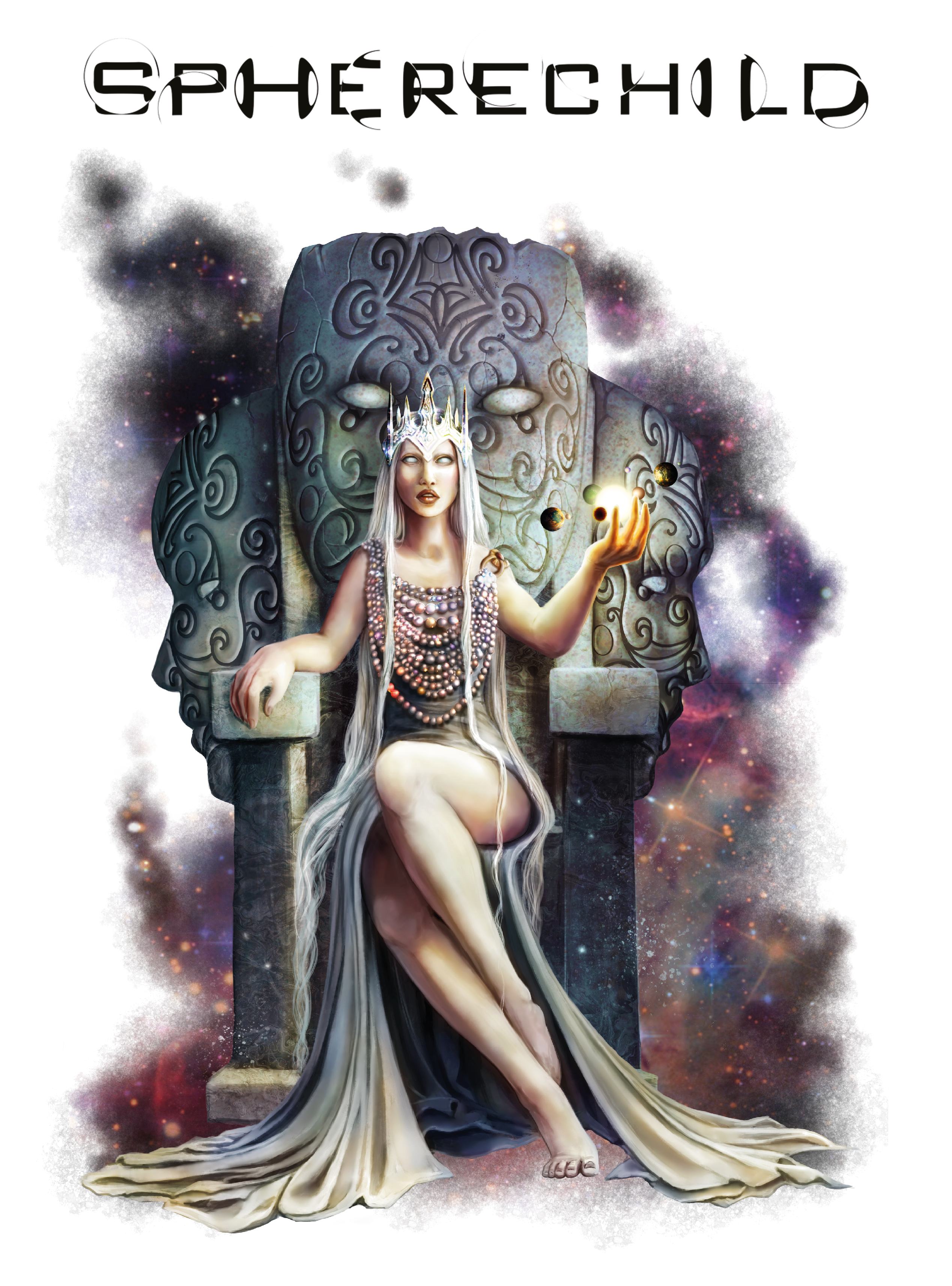 Additional products are:
*
The Vendal warrior -
A miniature file as .obj.file.
* GM screen -
A three folded game-master screen
Some
stretch goals
include Spherechild scenarios. They will be collected in an adventure book (PDF only) which is exclusively available during this Kickstarter and can't be bought afterwards.
Do you want to test Spherechild?
Download the quickstarter on our bilingual website
www.spherechild.de
.
This book contains the abridged rules as well as information about the spheres Valcreon (Fantasy) and Sol Thu'ma (SciFi). Eight ready-made characters and the adventure "Secrets in deep space" allow you to play right away.