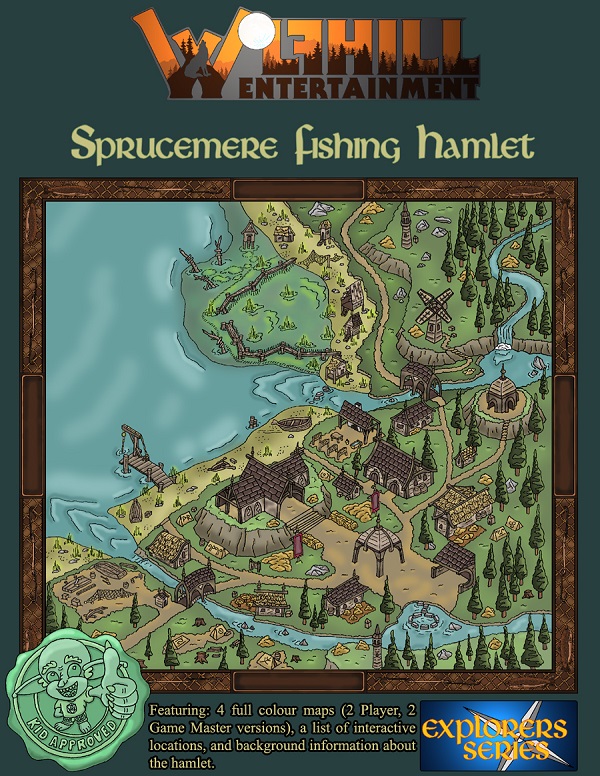 Sprucemere fishing hamlet is a pre-made, drop in community, located on a freshwater lake by the same name. Playable as an inhabited or abandoned locale, this ready to print hamlet offers a unique experience.
Featuring:
• Four full colour maps (2 Players and 2 Game Masters versions)
• Community statistics
• A detailed list of locations
• 2 versions of background information (Inhabited or Abandoned)
Drop this fishing hamlet into any campaign and watch as it becomes a memorable favorite.
Click to buy or for more information
Sprucemere Fishing Hamlet - Sprucemere fishing hamlet is a premade, drop in community, located on a freshwater lake by the same name. Playable a
www.drivethrurpg.com
For your viewing pleasure, a low res image of the Players Map