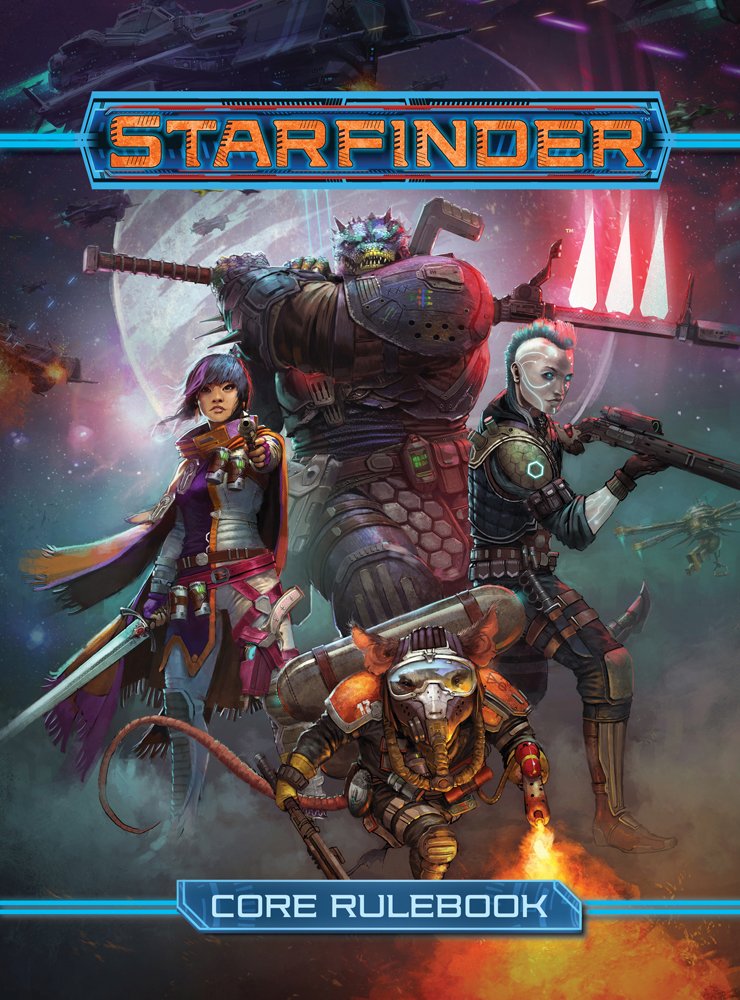 We have an exciting new preview of the
Starfinder Roleplaying Game
direct from
Paizo Publishing
and features an introduction from James L. Sutter that is exclusive to
EN World
. This preview is a couple of spreads from the upcoming core book. It gives us a look at what the layout of the book will look like, and some clues about will be in the book as well.
According to Sutter:
Here we've got the opening spread for the mystic class, as well as an example of one of our core race entries.

For the shirren racial spread, you can see that we've got all of the mechanical racial abilities on the left, as well as a quick overview of the race and illustrations of two sample individuals (generally male and female, when such distinctions are common in a culture). On the right-hand page, we've got a bunch of information about the race's physiology and culture, plus sample names to help get players creating characters. Probably the most exciting element of Starfinder racial entries for me—learning from something we did in Pathfinder's Inner Sea Races—is that "Playing a _____" sidebar, which gives players not just an idea of how characters of that race might act or see themselves, but how other races might see them as well.

For the mystic spread, I should note that this is not the full text of the class, just the first two pages to show off some of the key design elements. You can, however, see all of the mystic's abilities listed on the class table—while mystic abilities often revolve around their spells and connection powers, thus making them fairly straightforward, many of the classes have a wide variety of different abilities that come into play at different levels. You can also see from this table that, unlike Pathfinder where spells go up to 9th level, Starfinder spells max out at 6th. At the moment, all spellcasting classes in Starfinder are spontaneous casters (similar to Pathfinder's sorcerer), meaning they don't have to prepare their spells in advance.