It's a new edition for Pathfinder—and our
31st article in this new run of TRAILseeker
, the weekly ezine where we publish Pathfinder Second Edition-compatible material thanks to the support of our lovely Patreons!
This week we bring you a short but sweet adventure (as always, we hope
that you can you drop right in the middle of your campaign whenever you need to. Two knights facing each other in the middle road and one of them asks the PCs to help him as squire. What will your PCs do when
The Bear and The Badger call?
Written by Alex Kugler, with color art by Xanditz.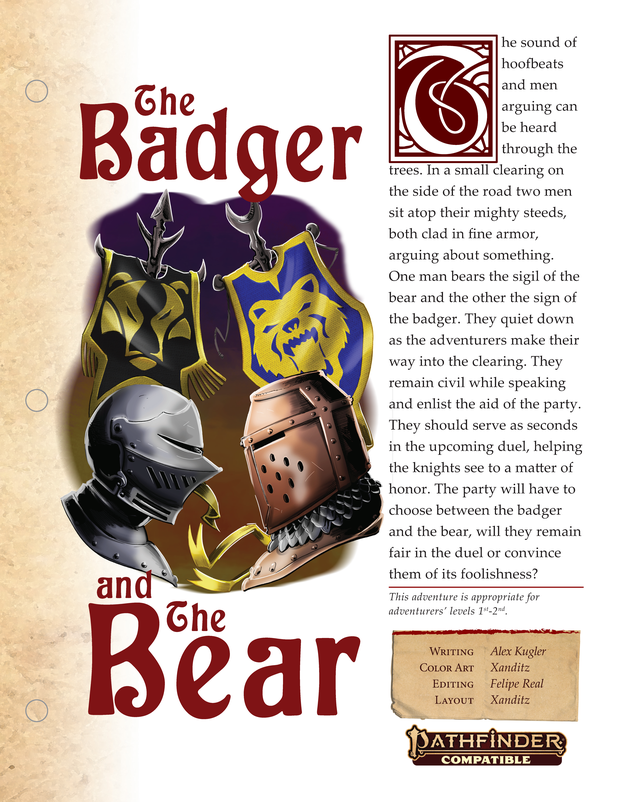 In TRAILseeker we publish everything from new adventures, like this one, to new spells, archetypes, feats, equipment, magic items, AND MORE. You can access this and all our previous articles for as little as $1 at
patreon.com/trailseeker
Not sure if TRAILseeker is for you? We offer you FOUR articles FOR FREE (including a sweet, short adventure) here:
bit.ly/trailseekerfree