Hi everyone!
We launched the
Crystalpunk Campaign Setting
on
Kickstarter
last week!
Crystalpunk is a brand new campaign setting for 5e tabletop role-playing. It's set in a unique new world where spells, souls, demons, and infused crystals fuel brutal, unique technology. In Crystalpunk, you'll blast your way through neo-noir adventures infused with futuristic fantasy with tough choices at every corner. You'll take risks in an unforgiving world where attitude is everything, and you'll do it in style.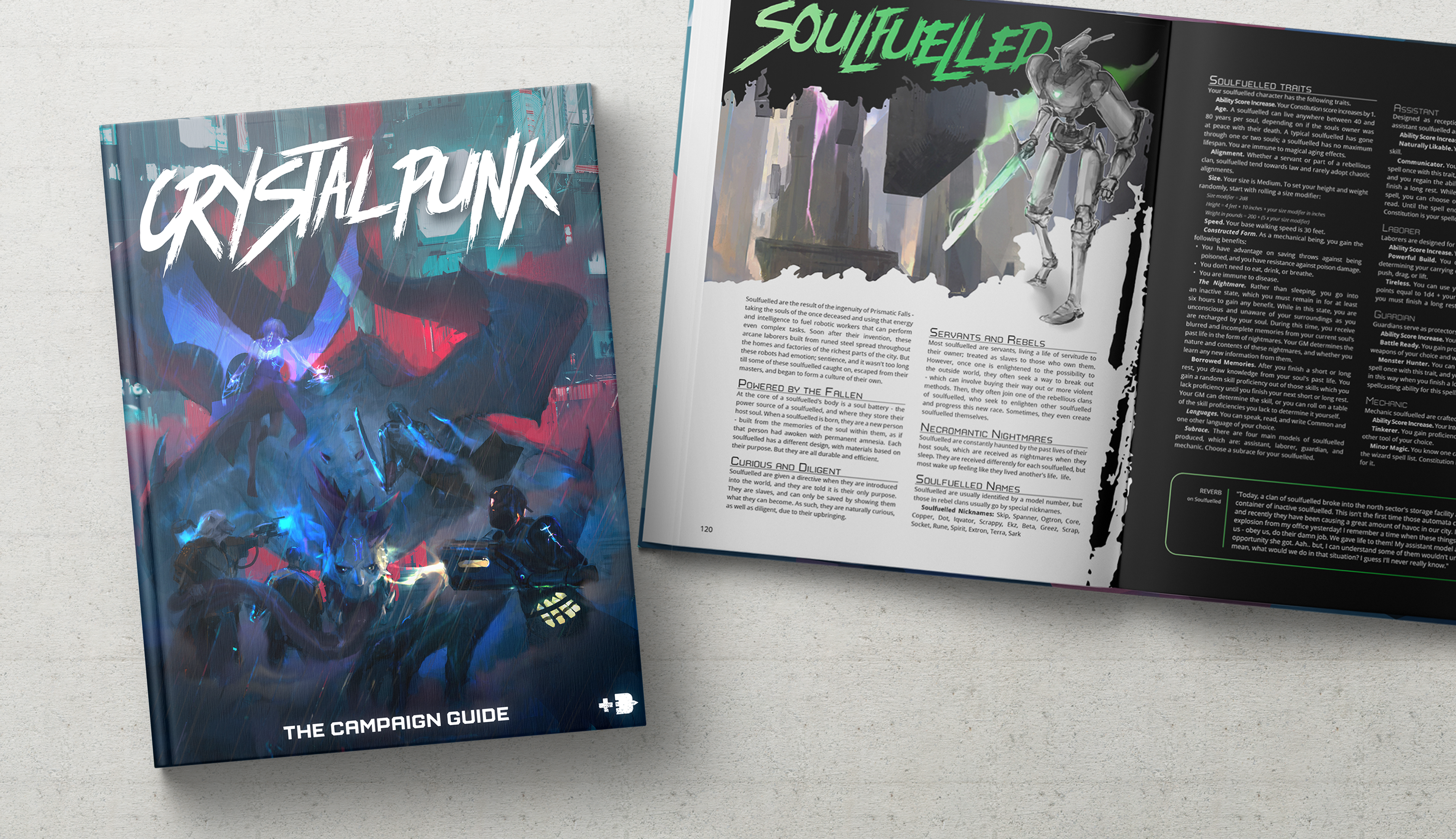 At the core of Crystalpunk is the question - "What would a fantasy setting look like in a dark future?" We've crafted a world that is just that - a world where technology takes advantage of the existence of magic, a world where you will uncover dark mysteries and sling spells against terrifying creatures in massive megacities. It's a world where you will explore dark themes and make difficult choices where there is never a correct answer.
Back the Kickstarter today!