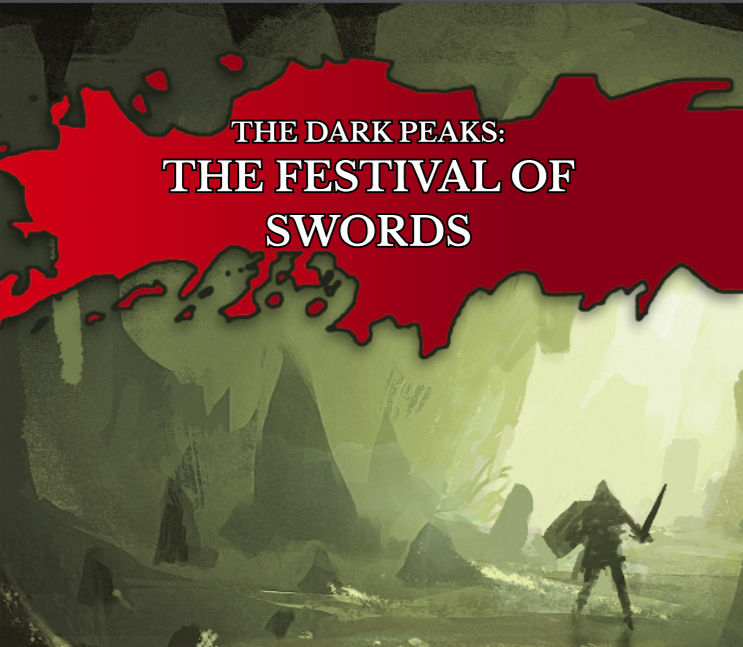 Hello all!
We are pleased to announce the launch of the first in the
Dark Peak Series - The Festival of Swords
. It is now available on DriveThruRPG as a Pay What You Want product (requested price $3.00)
In this 36 page full colour book, Players take on the role of heroic peasants, venturing into a dark dungeon for the first time. The Dweller, the evil at the base of the mountain, is rising. Only the heroism of this would-be warrior will stand between this monster and disaster for the whole region. The Festival of Swords is the first adventure in this quest - these heroes are given a weapon, armour and then sent into the dark to rescue another adventurer. They will face terrible dangers, goat-headed monsters, and their own fears throughout this dark dungeon adventure.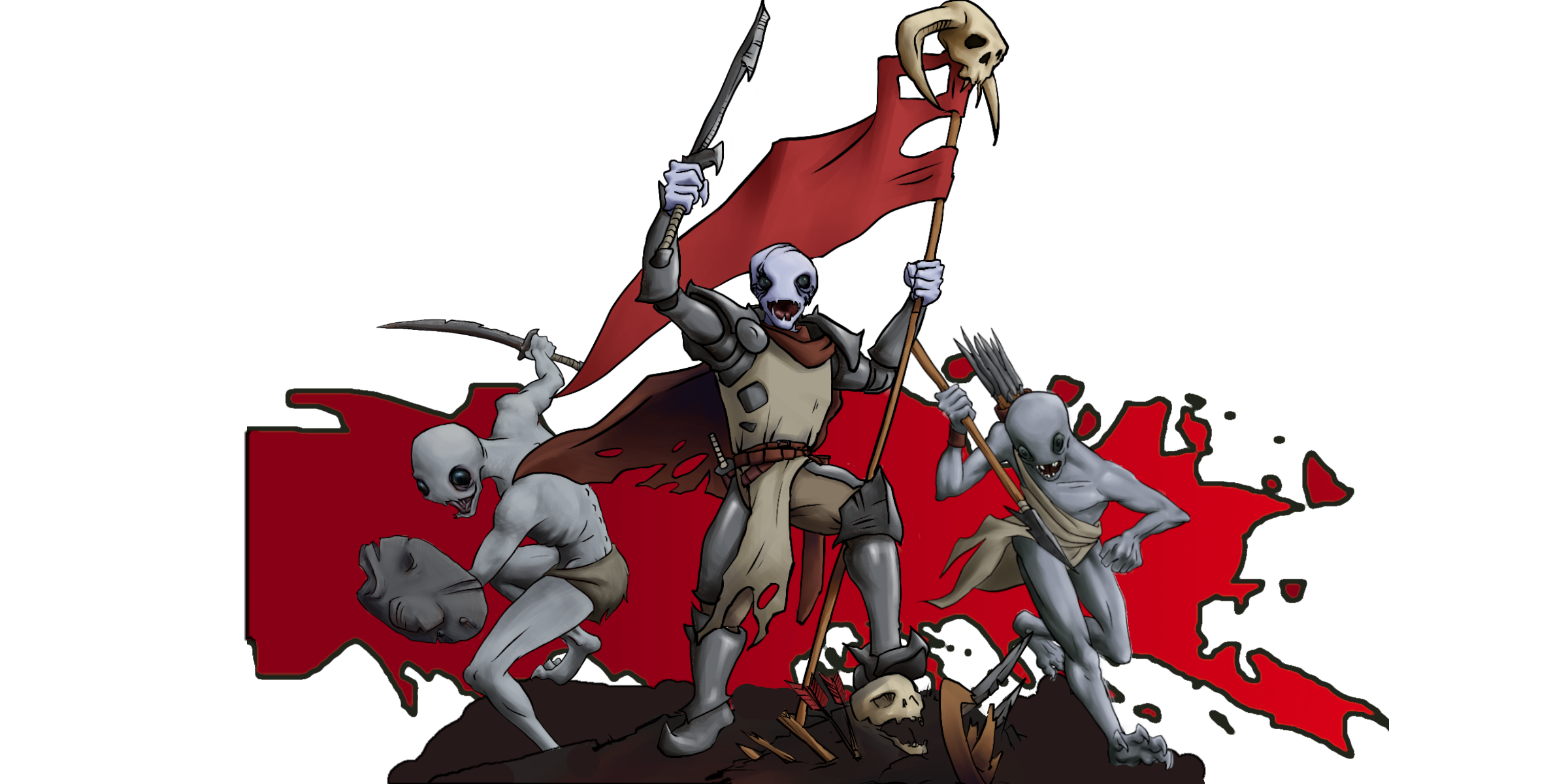 The Festival of Swords
features:
Risk Dice: change the game by making tough calls and gaining inspiration with critical successes. Fail, and the results could be disastrous.
Fears: fears change the game and make it harder to operate. Overcome your fears by taking more risks.
Chaotic melees: fighting taking place at the same time. Collisions, mutual strikes, desperate retreats, all can happen in a fast paced and reactive combat system.
Unique art and monsters: The world of the Dark Peaks features many different creatures. In the Festival of Swords you can find rules for the Goataur - a strange goatperson, and the Duskling, a creepy enemy used to living in tunnels and caves.
This is a self-funded indie game made by me and a small team of artists. We have no publisher support and are relying on fans to enjoy our game and spread the word!
Check it out
here