Like many, i'm a huge fan of Avatar The Last Airbender, as well as Dungeons and Dragons.
I feel that we need more Element themed dungeon crawling tabletop RPG's, and so I made
The Era of the Elementals
.
The plot is simple.
The players are stolen from Earth and taken to the planet of the Elementals
.
From there
the players can choose one of 16 starting elements
.
As the campaign progresses they can learn more elements.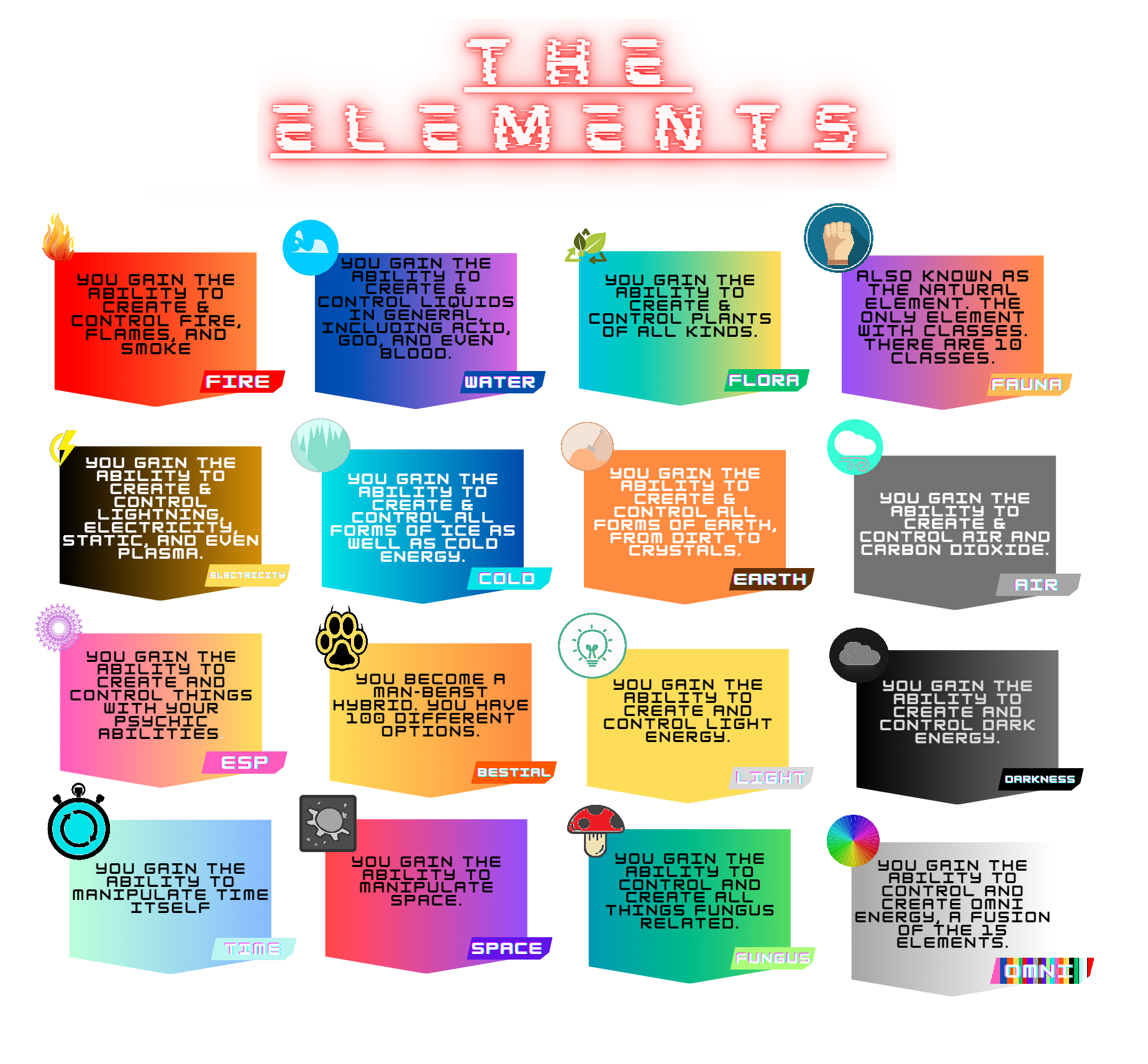 A big theme of the game is simplicity. I wanted to keep things simple for newer players.
I also did a Q&A interview about the game. In it we talk about details such as the games mechanics/the cultures of the elementals. It can be found here:
Here is the link to the Kickstarter!
https://www.kickstarter.com/projects/gh64/the-era-of-the-elementals
I'd appreciate even just a 1$ Donation!
The first 50 Pledgers will get a free special booklet with exclusive information about both the World of the Elementals AND version of Earth that the players are taken from.