Get your best Tina Turner cosplay ready, because overnight we blasted past the DOMES OF THUNDER stretch goal. The (post) apoocalypse is nigh! Mutants! Explosions! Cars with machine guns! You all know the drill!
And with just a day to go, we announced our final stretch goal -- fan of
Danger Mouse?
Love
Teenage Mutant Ninja Turtles?
Then you'll enjoy ACCIDENTAL ANTHROPOMORPHIC ANIMAL HEROES! Play a wisecracking mutant animal and save your city streets from the bad guys in this adventure of cartoon heroics!
An action comedy RPG inspired by frightfully cheerful games of the 80s! With a foreword by Sandy 'Ghostbusters' Petersen & VTT support!
www.kickstarter.com
As a quick reminder, the original full set of the Awfully Cheerful Engine! contained the core rules and 4 adventures (
Spirits of Manhattan, Raiders of the Cutty Sark, Strange Science
, and
Beam Me Up
). As of now, it contains not 4 but 7 adventures, adding
Orcs & Oubliettes, Bite Me!,
and
Domes of Thunder.
Nearly double the adventure, and everybody who pledged for the full collection gets all the unlocked content for free!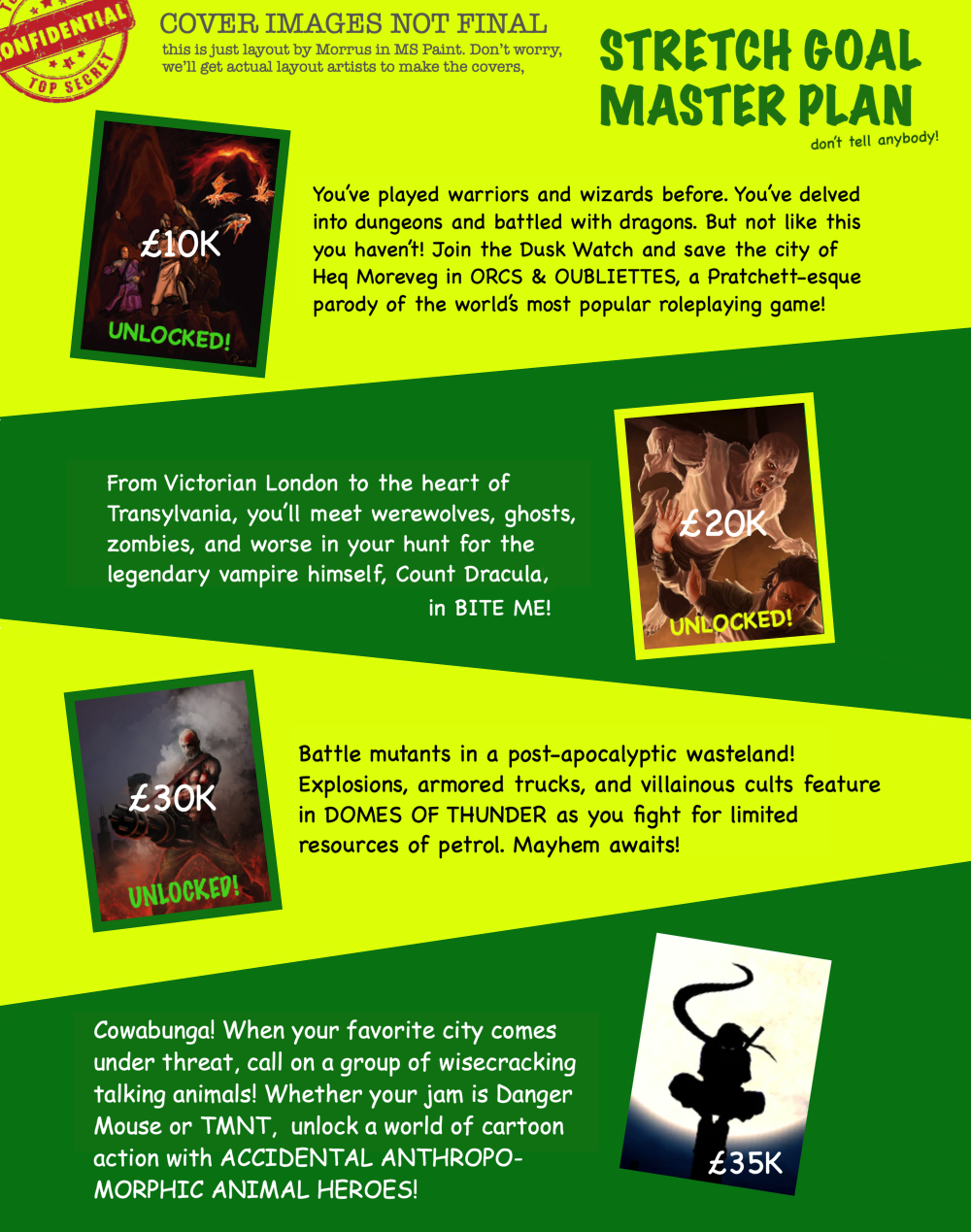 Last edited: