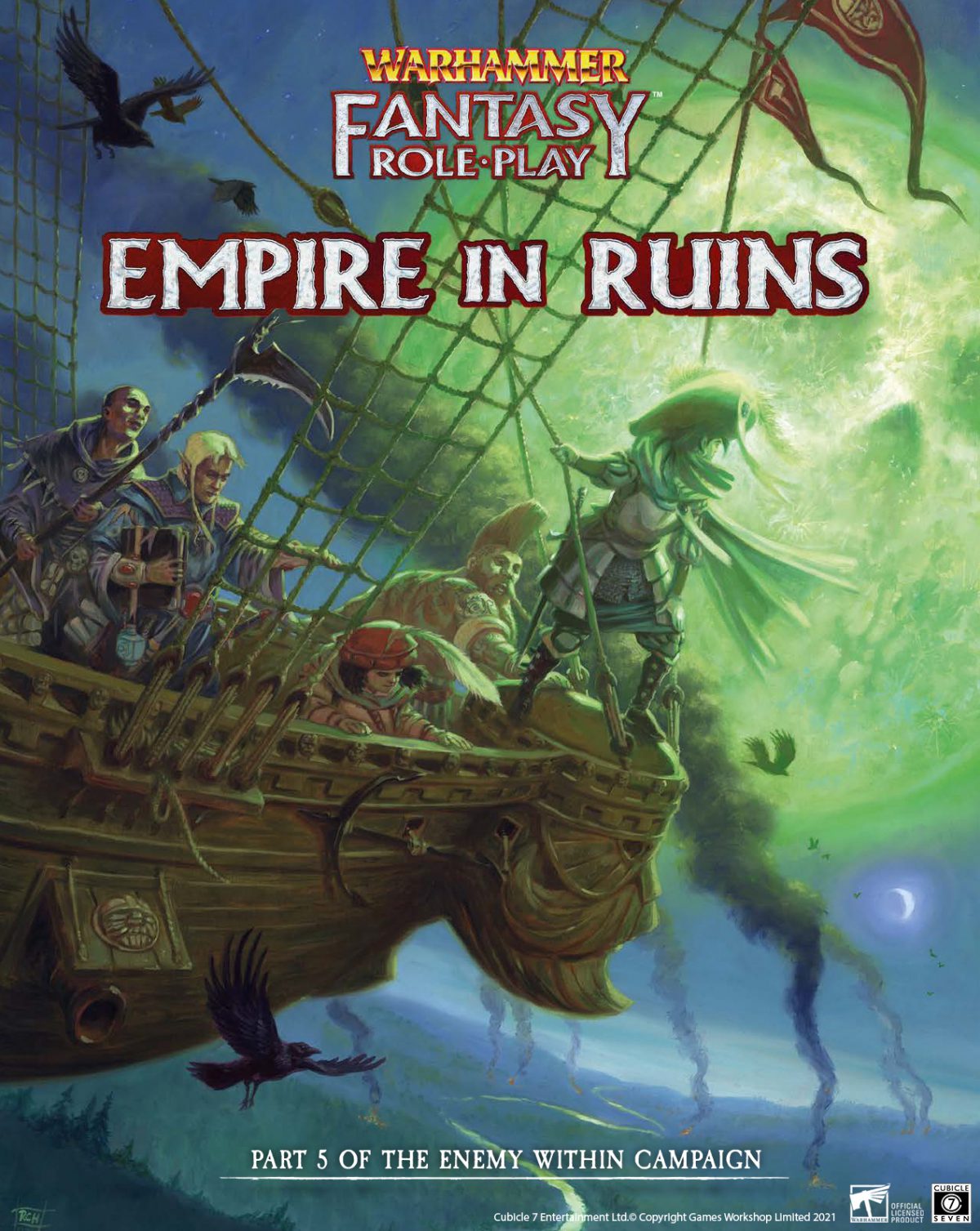 Three years ago Cubicle 7 announced the re-release of the 30 year old classic campaign for Warhammer Fantasy Roleplay,
The Enemy Within
. One of the most lauded campaigns in TTRPG.
The recent fourth installment,
The Horned Rat
, was a completely new adventure and a very good one too. The final chapter,
Empire in Ruins
, is a re-write again, but a substantial one, bringing together all the lose ends for the campaign and linking back in a satisfying way to its roots at the beginning of the campaign. It feels as epic as the series is and convincingly has the PCs rubbing shoulders with revolutionary partisans, secret societies, mount prospectors and even the Emperor himself.
What I like particularly about this series is how well it's stood the test of time. It doesn't feel dated or stale. It's packed full of great locations and fun NPCs largely without the awkwardness subjects Masks of Nyarlathotep. It also manages to do a great jobs of walking a fine line between being epic but also personal. I love the skill involved in making that convincing.
One of the criticisms was that it could be a bit linear, though now we see the full picture finally it's clear that there are multiple ways a DM could run the PCs though the campaign and multiple endings are possible. Success in WFRP is never guaranteed but the game keeps adjusting and going.
The game would not be a great chore to adapt to D&D rules I think with a set of players interested in sticking to a theme. I'm myself ran the 1st episode in Pathfinder 1e and 5e would be an easier conversion I think.
Anyway, if you want to see the WFRP equivalent of Masks of Nyarlathotep, Rappan Athuk, or Rise of the Runelords/Curse of the Crimson Throne, check it out.
Last edited: