It's a new edition for Pathfinder—and our
26th article in this new run of TRAILseeker
, the weekly ezine where we publish Pathfinder-compatible material thanks to the support of our lovely Patreons!
This time we're happy to bring you our first archetype! "The Steelskin Warrior" serves for people who want to live the fantasy of fighting without any armor and, yet, are (almost) as invulnerable as a warrior in full-plate. If this sounds like something you've always wanted to play, then
this article
is right for you. Written by Charlie Brooks, with color art by Mike Tenebrae.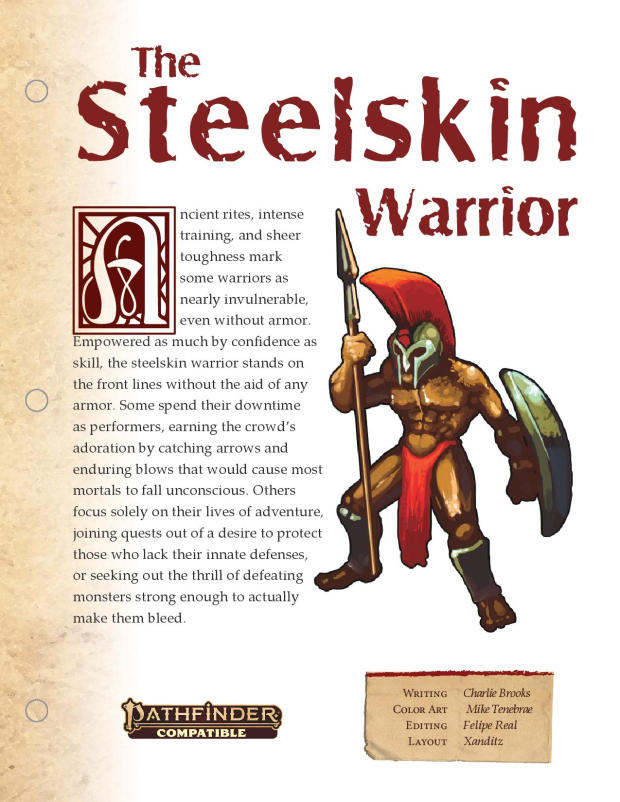 In TRAILseeker we publish everything from new archetypes, like this one, to new spells, adventures, feats, equipment, magic items, AND MORE. You can access this and all our previous articles for as little as $1 at
patreon.com/trailseeker
Not sure if TRAILseeker is for you? We offer you FOUR articles FOR FREE (including a sweet, short adventure) here:
bit.ly/trailseekerfree