New Release
The Wild Beyond The Witchlight
Wizards of the Coast
SOMETHING WICKED THIS WAY COMES
A wickedly whimsical adventure for the world's greatest roleplaying game.
Once every eight years, the fantastic Witchlight Carnival touches down on your world, bringing joy to one settlement after the next. Its owners, Mister Witch, and Mister Light know how to put on a good show. But there's more to this magical extravaganza than meets the eye!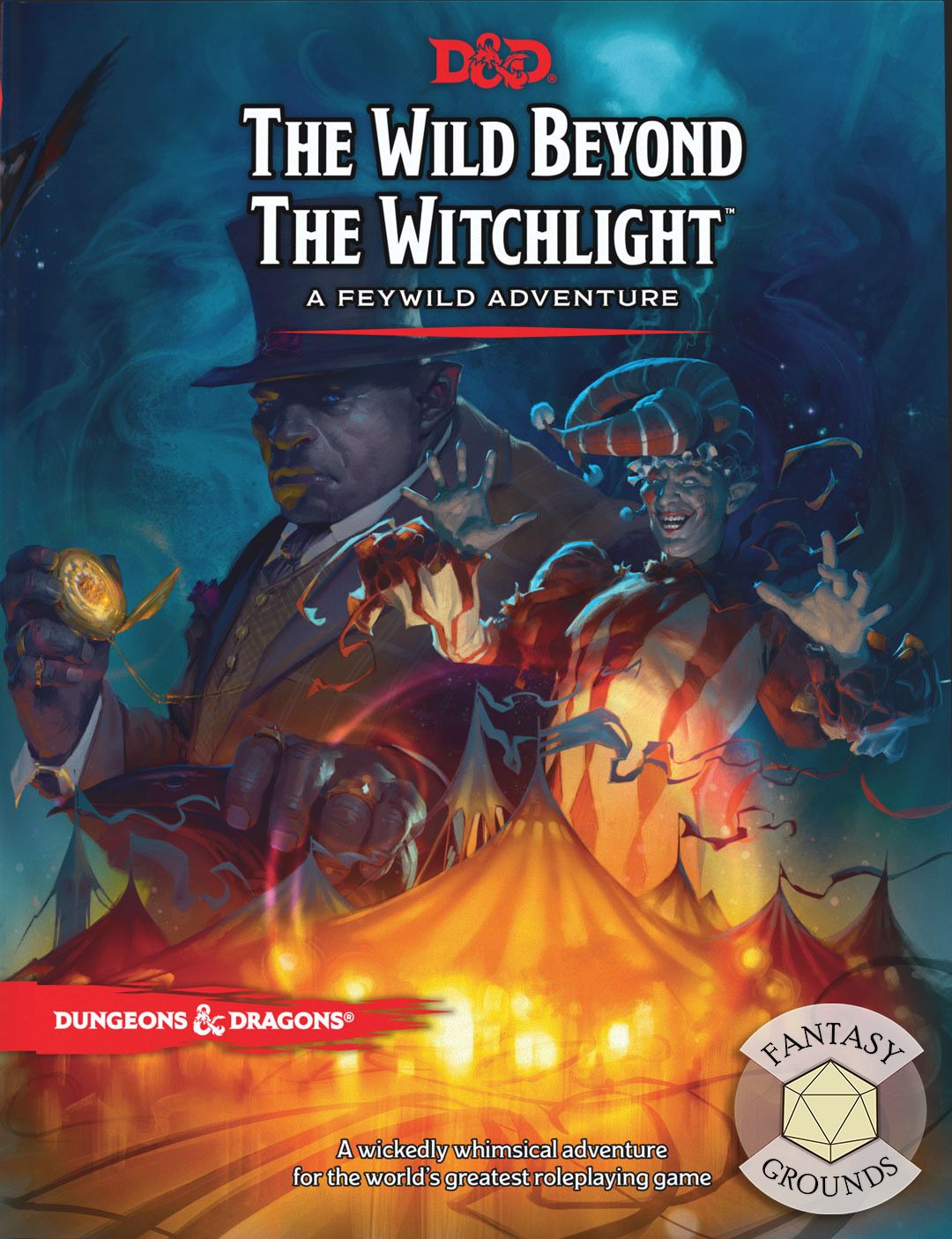 Oct 22, 2021 - An all new D&D fifth edition Adventure by Wizards of the Coast for online or local play with the Fantasy Grounds virtual tabletop.