For a Halloween game I am planning an encounter in a really bad place ... the torture chamber!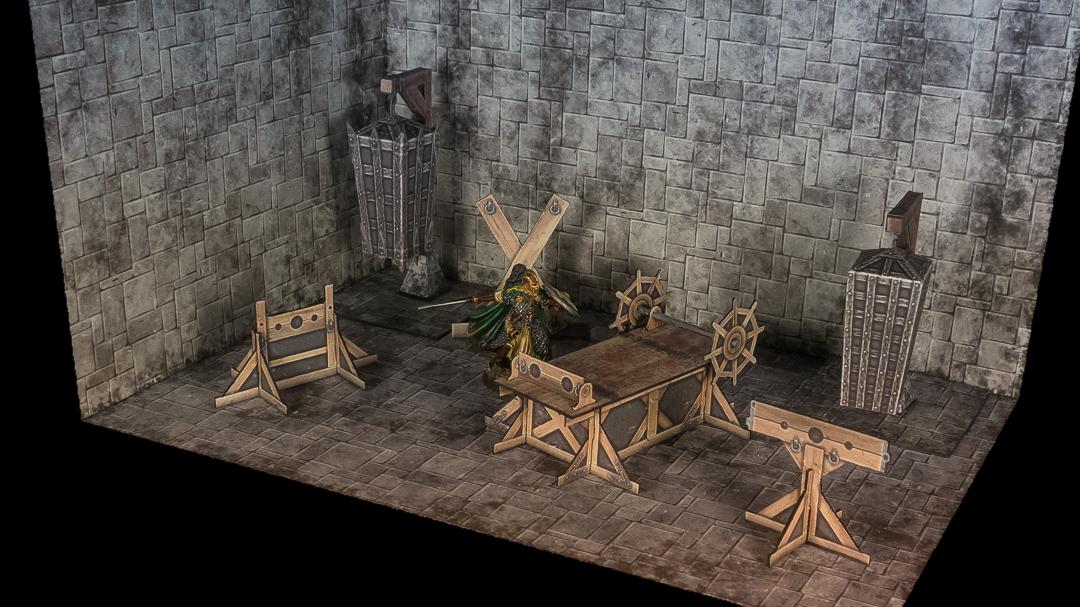 These models are papercraft. If you are interested I will make them available to my Patreons this month! For $1/month you get these as PDF files and print and build them as often as you want
If you have ideas for future torture chamber tools, let me know!
Chris