The Kickstarter for the new set of Journals of the Travellers' Aid Society ends this Sunday at 3pm UTC, and we have had a lot of stretch goals unlocked!
The Journal of the Travellers' Aid Society is back, with more volumes in a collector's slipcase.
www.kickstarter.com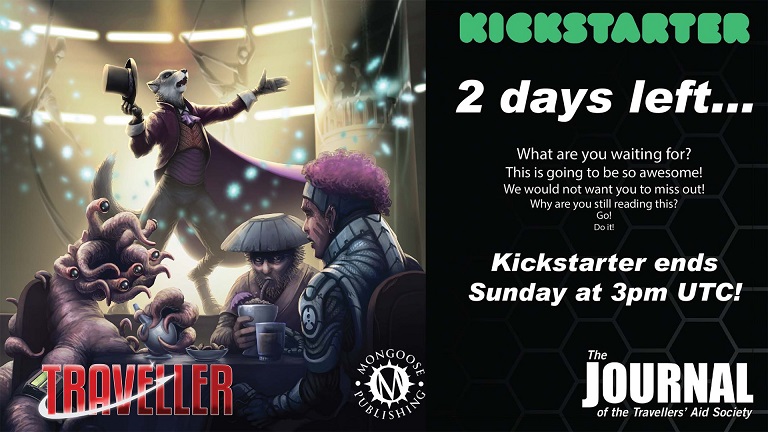 If you pledge now, you will receive:
Three Journals in a Slipcase
Another three Journals unlocked by stretch goals
A Travellers' Aid Society cloth path to show your membership
An invitation to playtest the new Pioneer RPG next year
And if you pledge at the premium level, you will also receive a Starport Guide to the Spinward Marches.
Right now we are closing on a stretch goal that will grant increased bonuses to the creatives behind Traveller, so swing by, have a look at the previews we have been posting and see what all the fuss is about!