Join GM @BDaveWalters (LA By Night, Writer @ IDW & WoTC) and the rest of the @UncommonTrust for a 4-part Battlelords of the 23rd Century adventure on Twitch!
The Arachnids have destroyed worlds and decimated populations as they advance into Alliance territory.
What can our heroes do to stop it?
Watch it on twitch.tv/queuetimes
EPISODE 1: February 26th at 6:30 PST
EPISODE 2: March 4th at 6:30 PST
EPISODE 3: March 11th at 6:30 PST
EPISODE 4: March 18th at 6:30 PST
See the illustrated team below!
@UncommonTrust
@BDaveWalters, The Game Master (GM)
@moonclad_ash as Sketch, Orion Pilot
@ChaiKovsky as Glitch, the Gen-Human
@Different_Elves as Thumper, the cybernetic Fott
@DaMattaliano as Hoss, the matrix controlling Fott
and special guests:
@IndigoQT as T'arq, the huge Eridani Swordsaint
@MayLeighDamage as Dr. Ace McSteamy, Orion medic
Find out more at:
https://www.23rdcentury.net/twitch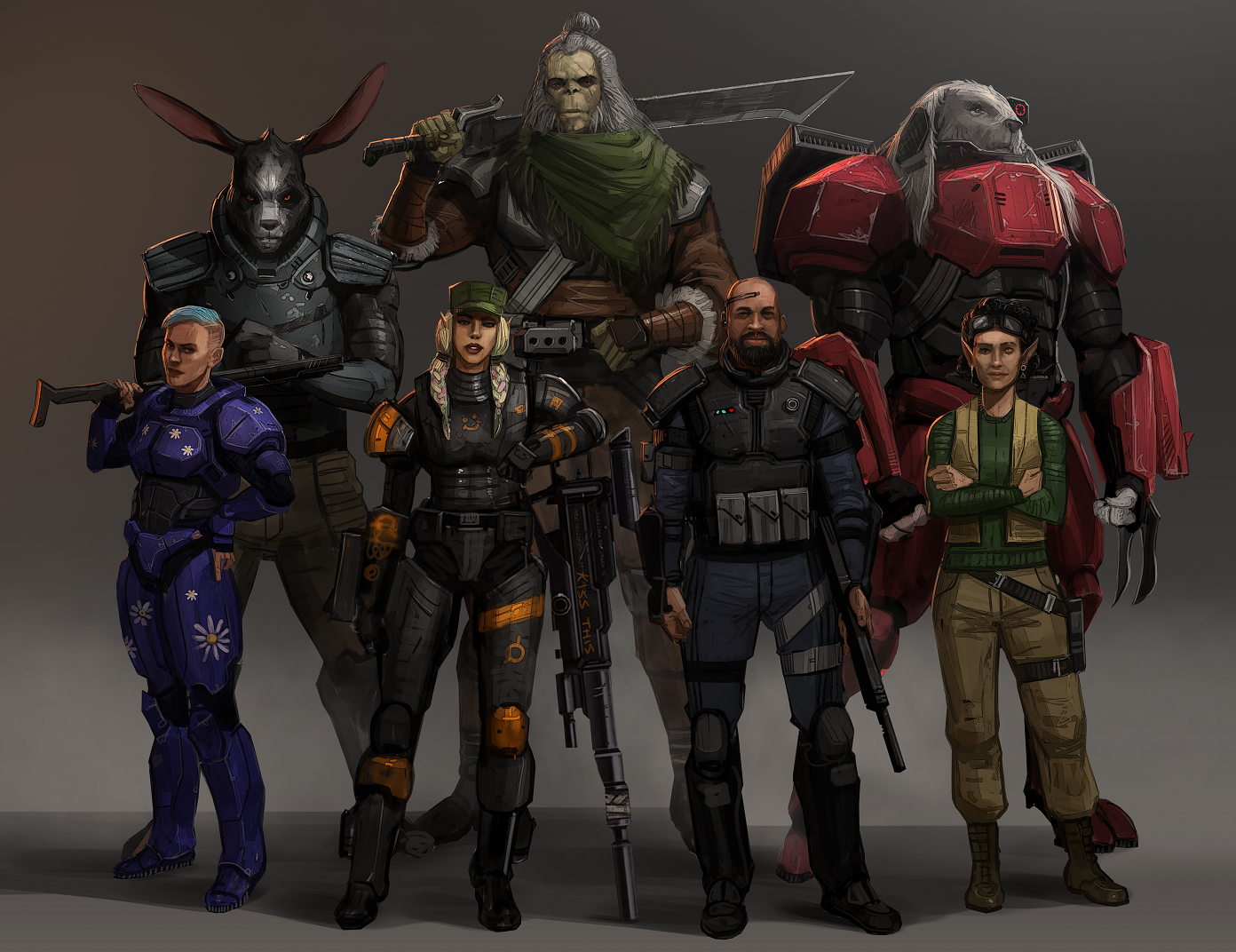 x