Monte Cook Games has
released a free preview
of
We Are All Mad Her
e, a Cypher-system game based on fairy tales.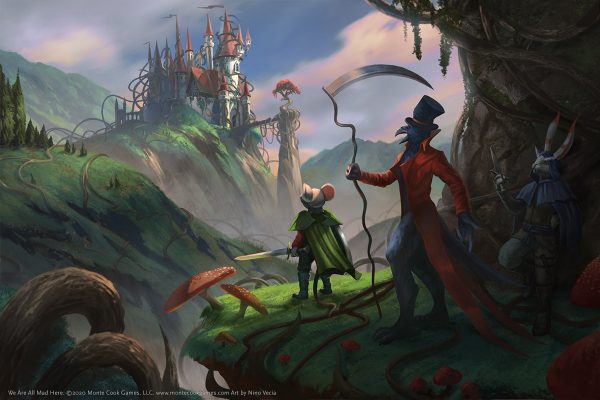 "Jack climbing the beanstalk. The little mermaid finding her voice. Alice struggling with the madness of a place unruled by the laws of reality. The queen. The child. The woodsman. The knight. When you think about fairy tales, who do you become? Where does your imagination take you?"
The free preview is nearly 30 pages long, and also includes the book's chapter on mental health in tabletop games.