After nearly 4 years, we've reached the
200th episode
of
Morrus' Unofficial Tabletop RPG Talk
-- and to celebrate, we're going to livestream this extra special episode.
Tune in to Twitch today
at
8pm BST (3pm ET)
and watch us record the show live--without the benefit of editing!
As always we'll be covering the week's TTRPG news, performing a sketch (which may or may not* be funny), and more. Plus the second half of the show will be a live Q&A where you can ask us any TTRPG related questions and watch us fail to answer them!
*probably not. but maybe. you never know!
The show usually takes a couple of hours to record (that version you hear in the podcast is edited down to a leaner hour or so!)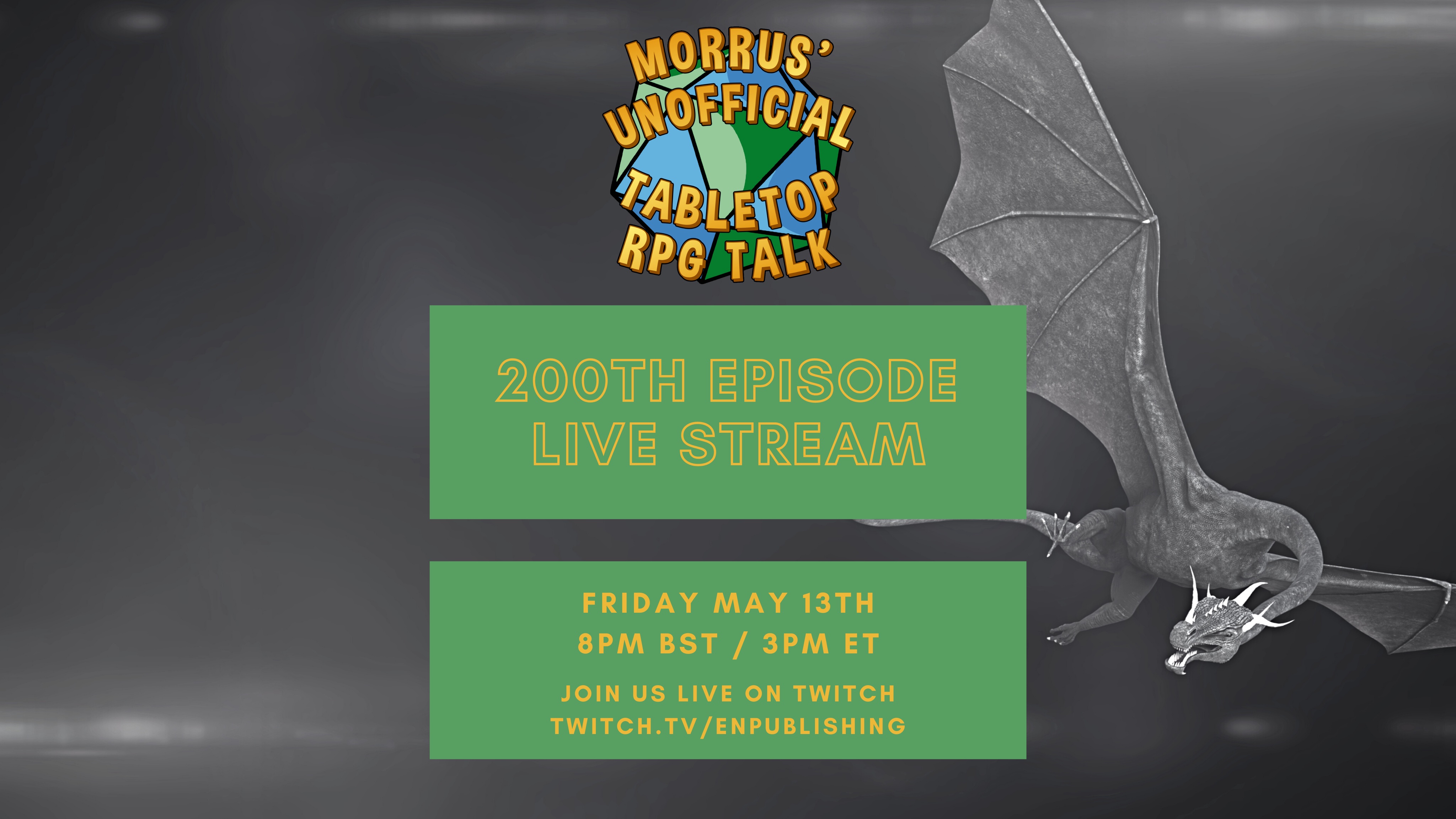 As a bonus, we are giving away some swag! There will be prizes, including a bunch of softcover copies of
Awfully Cheerful Engine! #1
(our rule-lite TTRPG of action comedy) which you can win by asking questions during the Q&A second-half of the show, and a grand prize of a full hardcover set of the
Level Up: Advanced 5th Edition
core rulebooks (
Adventure's Guide, Trials & Treasures, Monstrous Menagerie
) to one lucky winner. But you have to be present at the recording to be in with a chance of winning any of these prizes.