According to the official Monte Cook Game's Twitter account, recent customer shipments come with a surprise -- handwriten 5e notes on torn Numenera pages.
"Some very mysterious notes are being found in a few MCG shipments... We're sure we wouldn't have the faintest idea what those scrawlings might mean. PAY NO ATTENTION."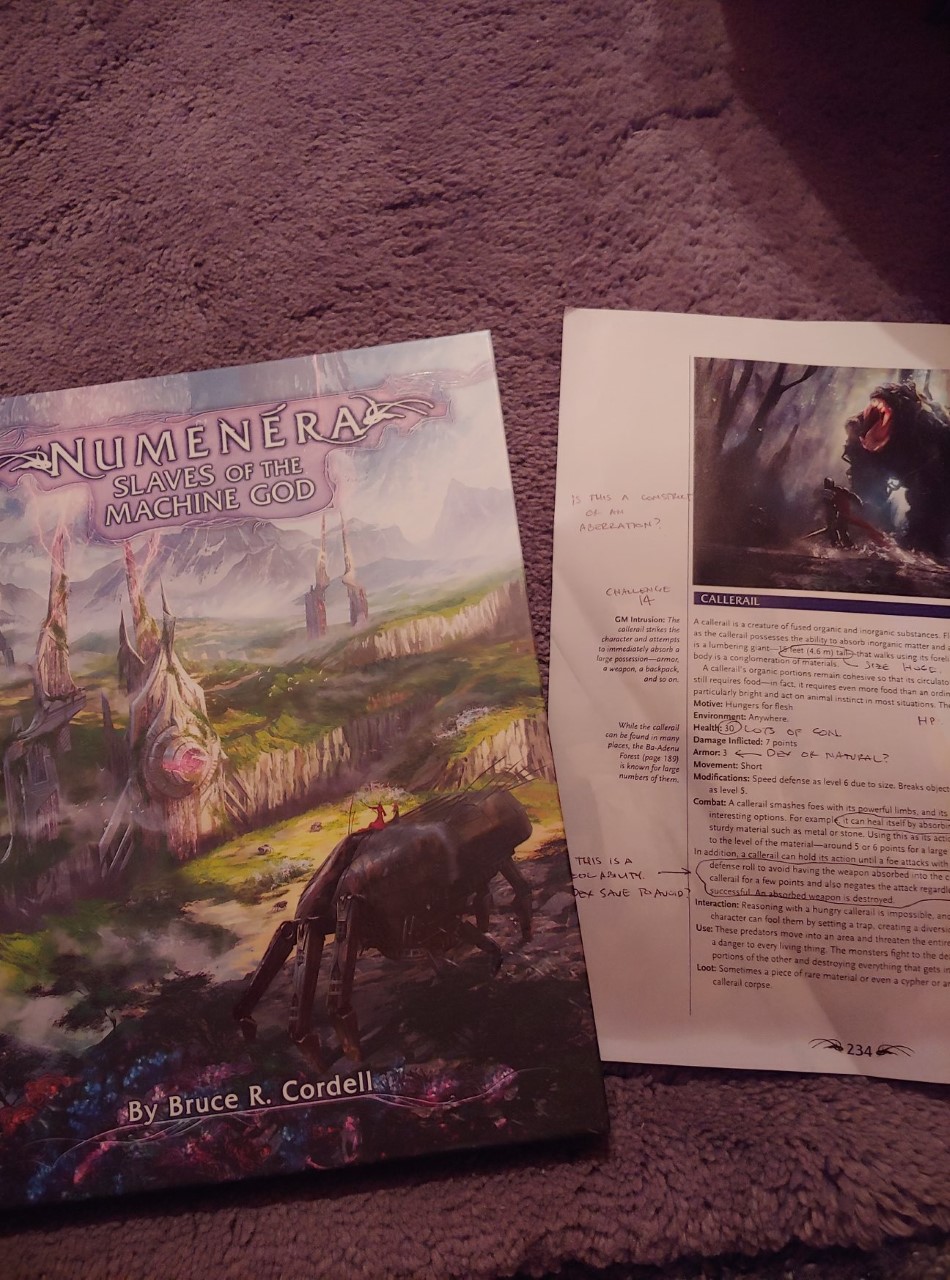 ​
At least one of the mods, Alpha Dean, on the unofficial Cypher discord, the Cypher Unlimited, also received a similar note in his MCG shipment.
For Monte Cooke, who worked on numerous 3e both for Wizards and third party, this would be his first 5e product [although he was part of 5E's design team for a short while]. Other WotC alumnis, Bruce Cordell and Sean Reynolds, also work for MCG and could be likely contributors.
Numenera is MCG's flagship setting for their in-house Cypher system. It's a science fantasy setting where Clarke's Law (suitably advanced science can appear as magic to the in) where strange Middle Ages/Renaissance cultures are swimming in the cast-offs of eight previous high-tech civilizations.
UPDATE: Props to dave2008 for reminding us that Monte also worked on at D&D Next, the beta playtest version of 5e and maybe some of 5e itself before leaving to create MCG and Numenera.