Japan got introduced to D&D with the old BECMI stuff. According to this page:
3 volumes, anime-style D&D art, reads from right to left, top to bottom — the Japanese version of the Rules Cyclopedia is quite the fascinating experience!
mystara.thorfmaps.com
This special appendix to the Atlas details the Japanese translations of D&D books, or more specifically their art. It's not really related to the Atlas, but stems rather from the fact that the Atlas of Mystara is made in Japan, since I've been living here since 2000.
mystara.thorfmaps.com
The modules were presented as a connected run starting with B11 King's Festival, proceeding to B12 Queen's Harvest, then ending with B10 Night's Dark Terror.
mystara.thorfmaps.com
It was as translated/adapted Rules Cyclopedia.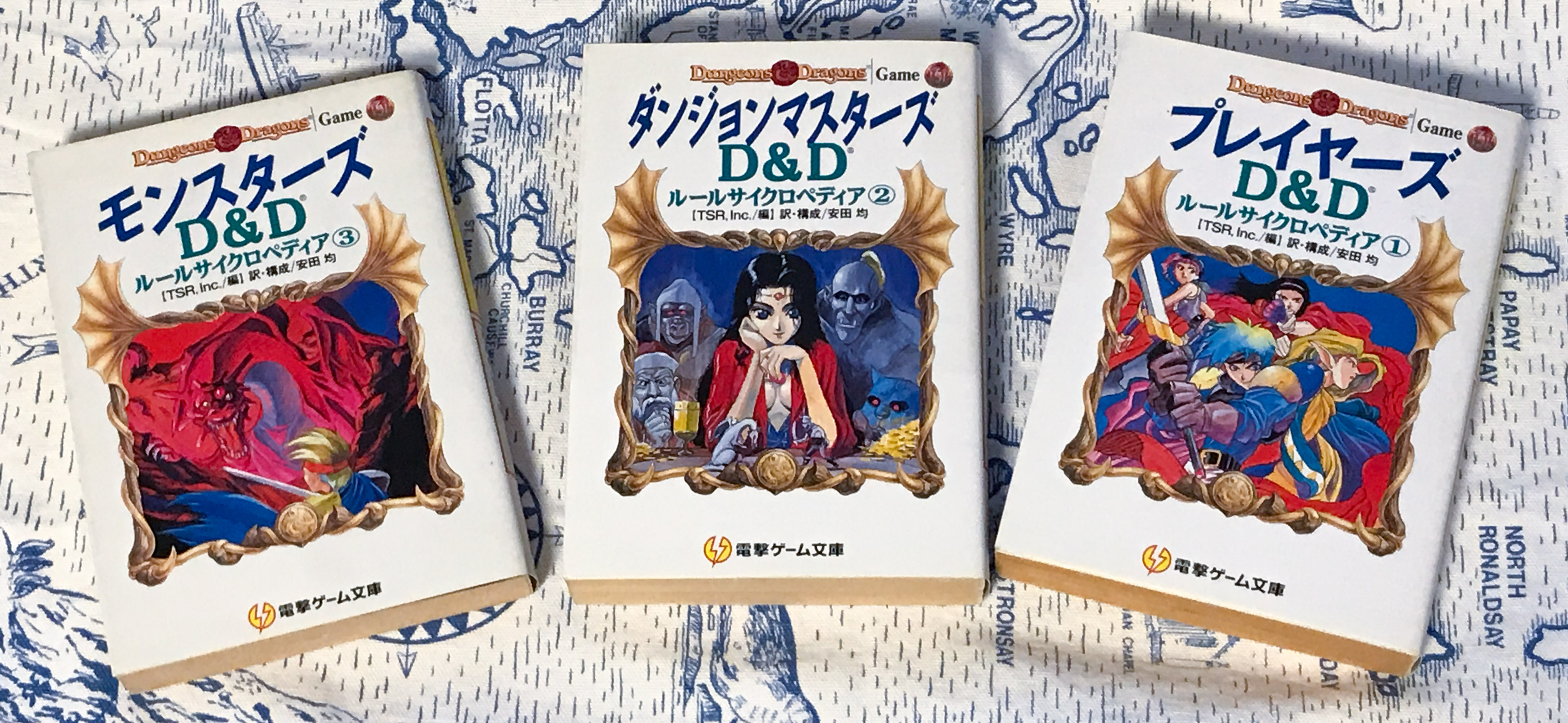 But look at that art!
You can defiantly see where the manga/anime Lodoss War got a lot of it's imagery. (or vice versa)
And the monster designs! Love the Dark Elf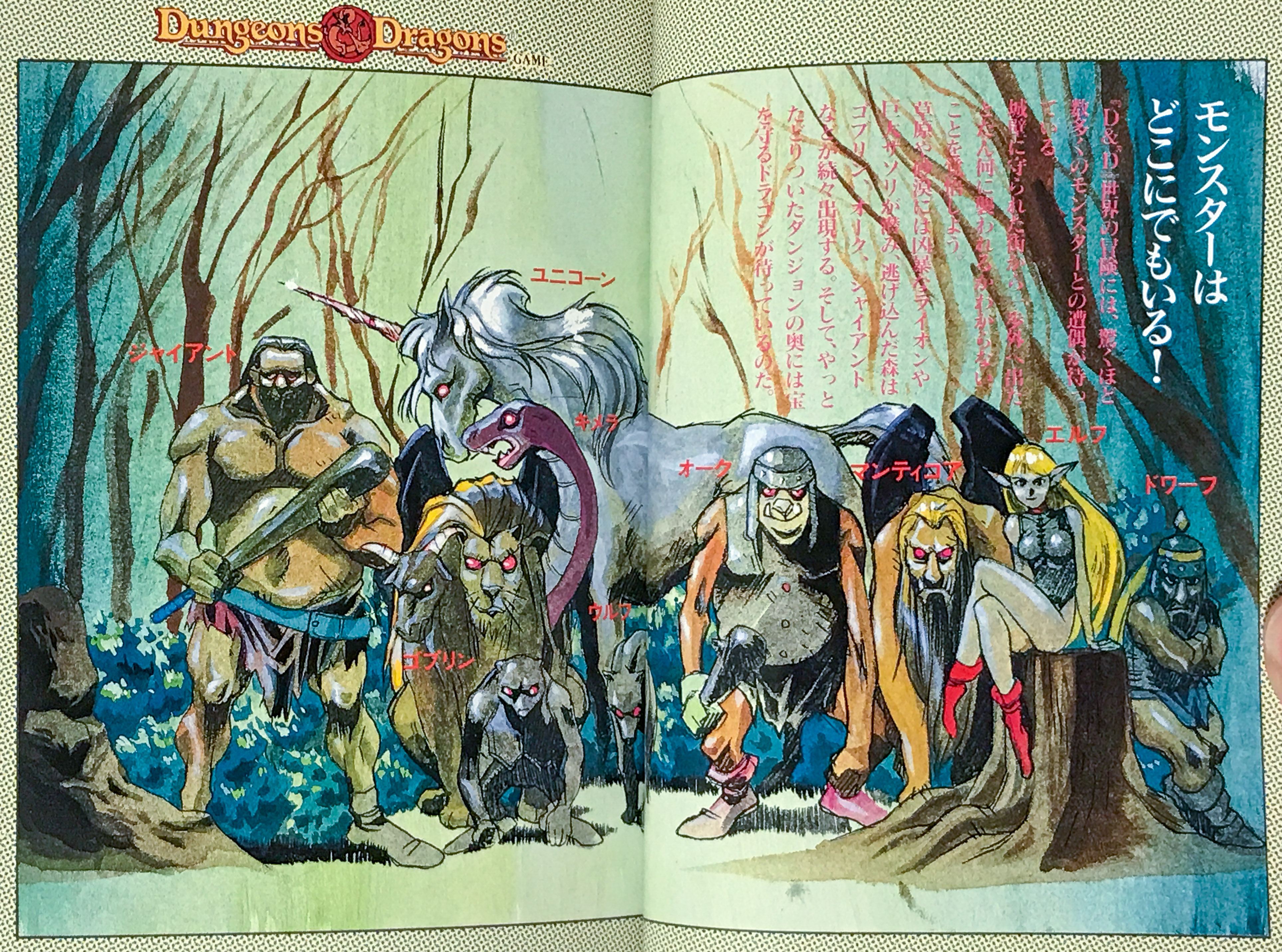 I'd love to own a set of these. Cool stuff, huh? D&D Basic was huge in Japan at the time. Even got them to spawn their own RPG called Sword World. Apparently Call of Cthulhu is the most played RPG over there ATM. Think 5E can reignite the fire for D&D? A lot more competition over there now-a-days.
Last edited: