It's a new edition for Pathfinder—and our
15th article in this new run of TRAILseeker
, the weekly e-zine where we publish Pathfinder-compatible material thanks to the support of our lovely Patreons!
Halloween is right around the corner. Do you have your one-shot ready for the scariest night of the year? No? Then we got exactly what you need! "You Killed Me!" is a short adventure by John Karatovic filled with the ghosts of the PCs pasts that literallty come back to haunt them. If this sounds like something you'd like, you can find it
here
, with color art by Herman Lau.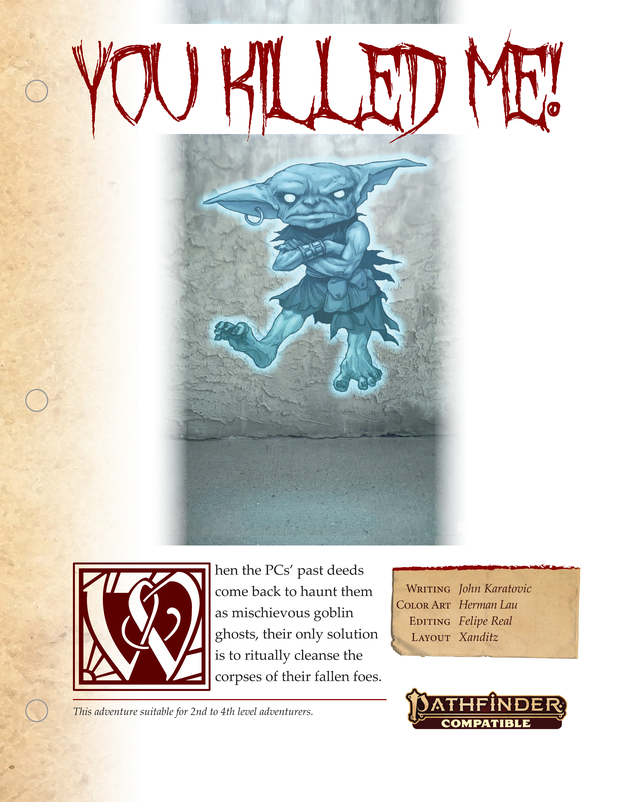 In TRAILseeker we publish everything from new short adventures, like this one, to new spells, adventure locations, feats, ancestries, equipment, magic items, AND MORE. You can access this and all our previous articles for as little as $1 at
patreon.com/trailseeker
Not sure if TRAILseeker is for you? We offer you FOUR articles FOR FREE (including a sweet, short adventure) here:
bit.ly/trailseekerfree