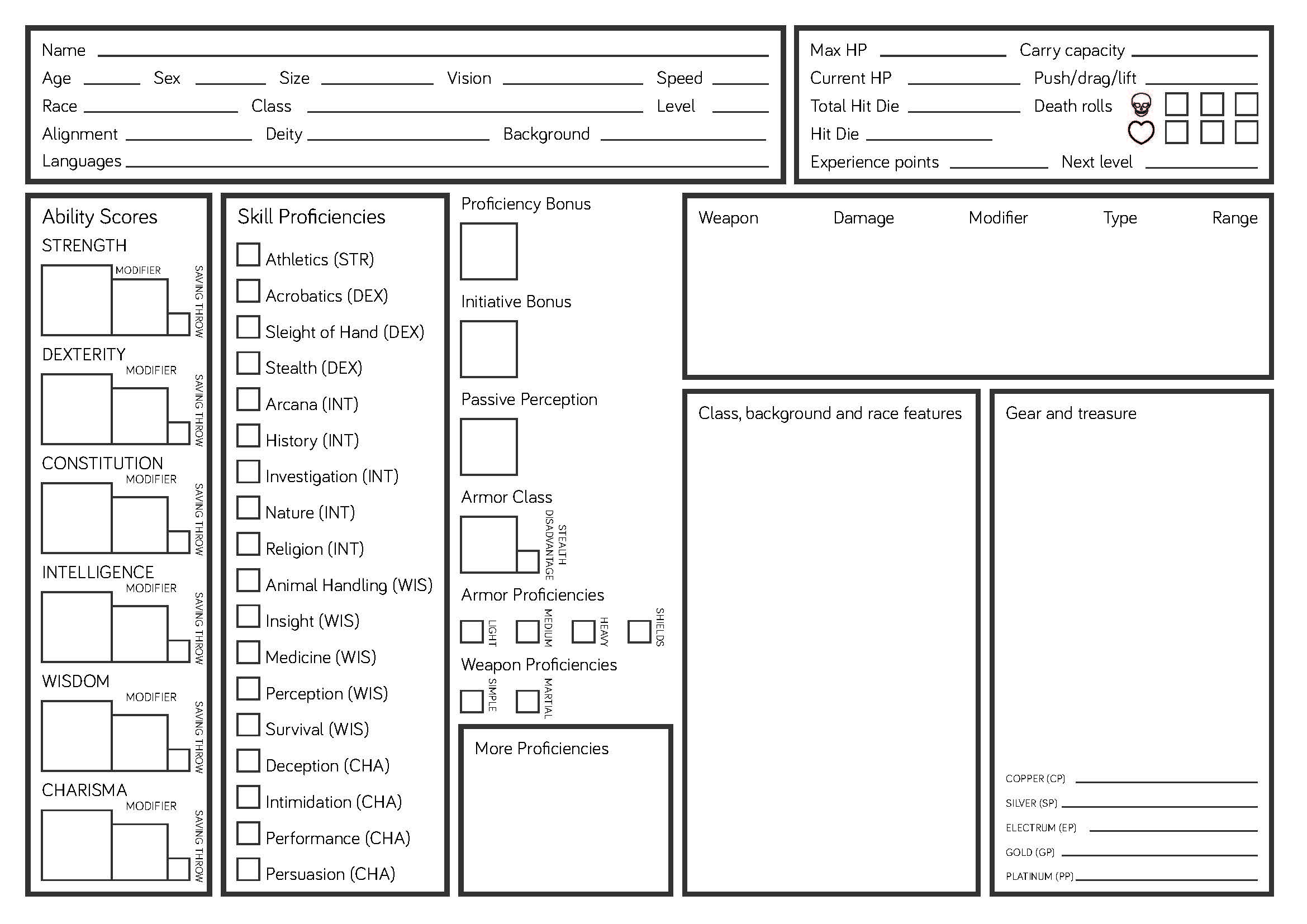 The game isn't out for everyone yet but the original character sheet is awful imo, so I made this.
2 pages, third page is for more spells.
Give feedback and I'll improve it.

No I will not make it fillable, I hate Acrobat.
For those that do not know: Dungeonesque is an RPG based on 5e basic rules that tries to feel old school.

v01: Initial release
v02:
Moved boxes for death rolls a little higher up to allow more space to write at "Next Level"