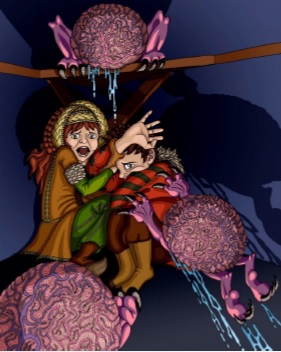 At the roof of the world, an ancient order watches over a vault of enchanted memories. When raiders attack their sanctuary, an unexpected explosion sends the vault spiraling into meltdown. It's up to the heroes to save the memories… if they can keep their heads!
A 5th Edition Dungeons and Dragons adventure for 4th level characters.
By Will Doyle, with illustrations by Stacey Allan.