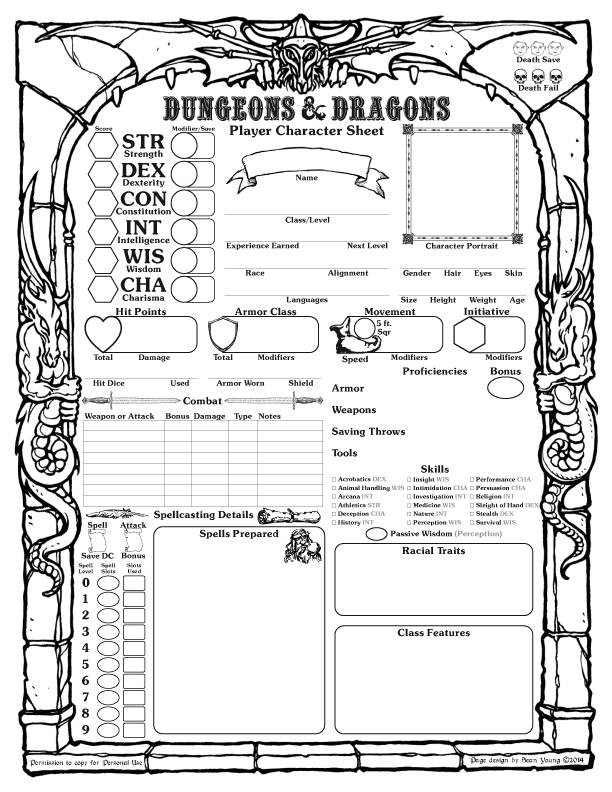 I created this character sheet back while D&D Next was still in playtest. Updated for the final PHB rules. Used original fonts, some classic icons from the old Goldenrod sheets, and the border from the rare and awesome D&D Coloring Book. No electronic functionality; pencil on paper like Gary would have liked it.
UPDATE: The original file is a stand alone file that has everything on it you need. The New file, named "Old School 5E D&D Character and Spell sheet.pdf" has an expanded and improved front page, with most of the suggested enhancements added in, and all magic info has been moved to a new 3rd sheet, similar to the one in the PHB, but with the same artistic style of the character sheet. Enjoy!
FORM FILLABLE UPDATE! There are now 2 excellent Form fillable versions of this Sheet, as shown in the links below!
http://monsterworkbench.com/
and
https://drive.google.com/open?id=0B0qY8MvZ0yp8bXBrbVVCRFZjNTQ
by WastingX