From
Polygon
comes a report that WotC is releasing for download an anthology of five adventures for character levels 8-10 on June 29th to celebrate the
Magic the Gathering: Adventures in the Forgotten Realms
card set.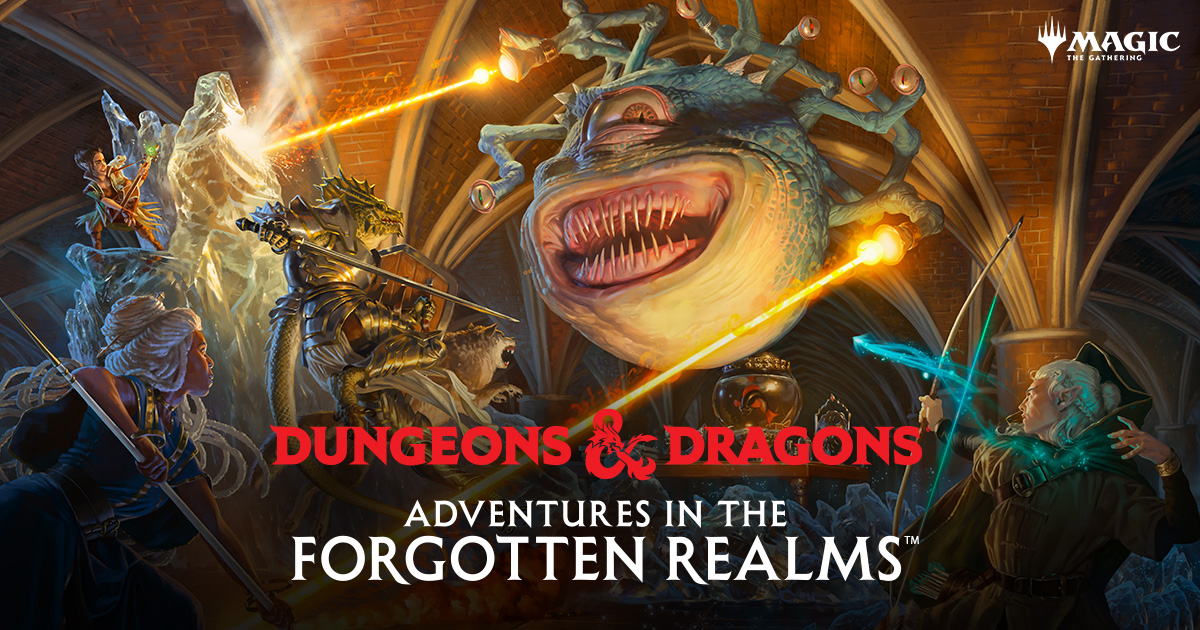 Adventures in the Forgotten Realms

, a Dungeons & Dragons-themed set of cards for

Magic: The Gathering

, is introducing something special — and free — for fans of D&D. A substantial role-playing adventure will be made available for download starting around June 29. Wizards made the announcement earlier this month during a private press event.

In the past, new sets of

Magic

cards have been heralded by some excellent

digital fiction

— lengthy and well-written short stories that set the mood for the coming cards. This time around, publisher Wizards of the Coast is taking a different tack. Instead of short stories, it's releasing a module for characters level eight through 10. Meris Mullaley, world-building and narrative design manager at Wizards, said that there would be five adventures. Each will run between 15 and 20 pages in total.
That's a pretty interesting level range -- presumably to make traveling the planes at some point in the adventure easier. And at a total of between 75 and 100 pages, it's a pretty significant work.
Last edited by a moderator: