Over on
D&D Beyond
last week, three new monsters were mentioned. The Abyssal Chicken is from
Baldur's Gate: Descent into Avernus
, while the Chwinga, a small elemental spirit from
Tomb of Annihilation
, will return in another future product.
WotC's Chris Perkins, who created the stat block for the Abyssal Chicken,
tweeted
the following images, and confirmed in the video that they could be used as familiars. He also mentioned in the video below that he would like to bring back Gnome Flayers.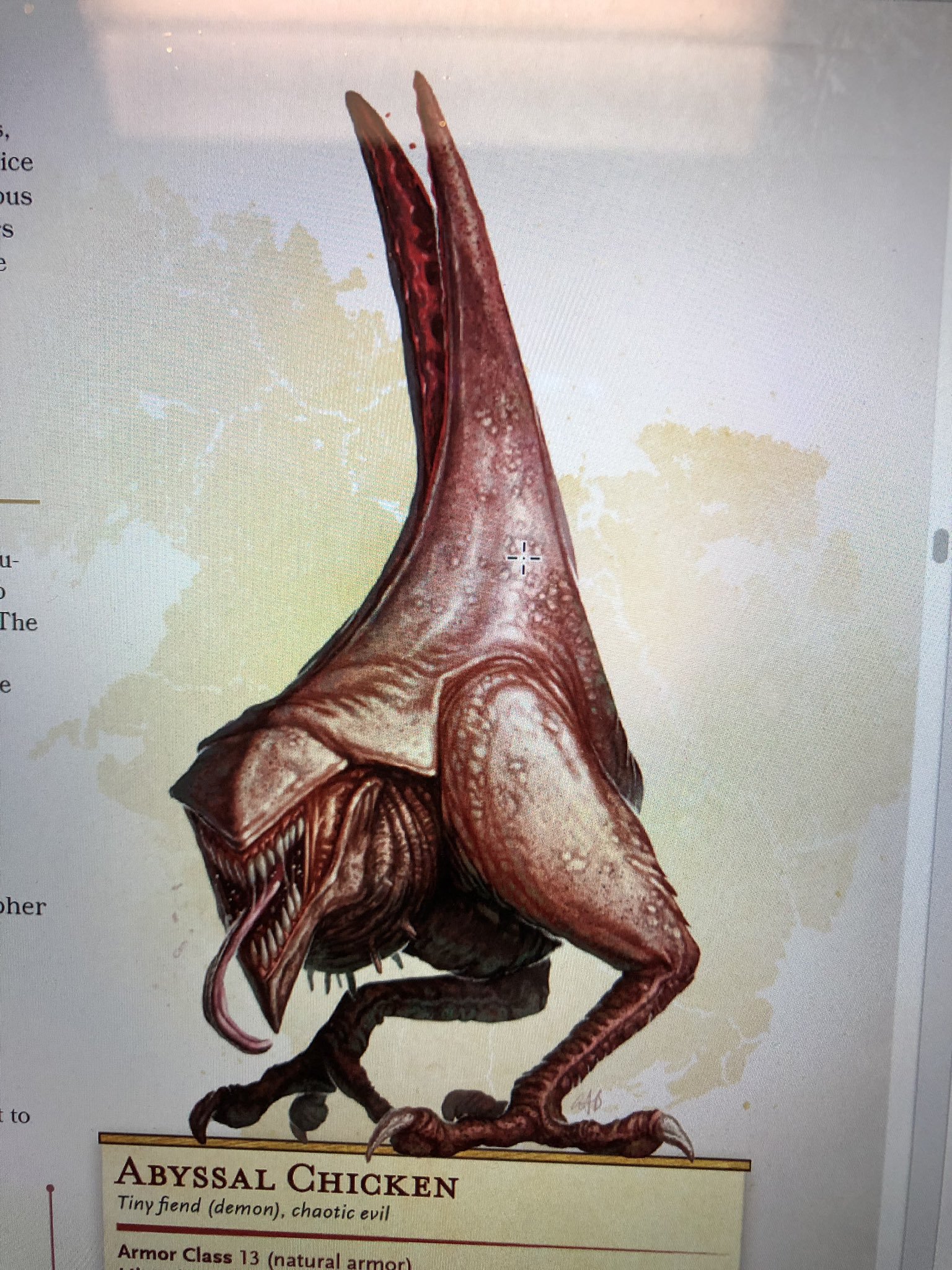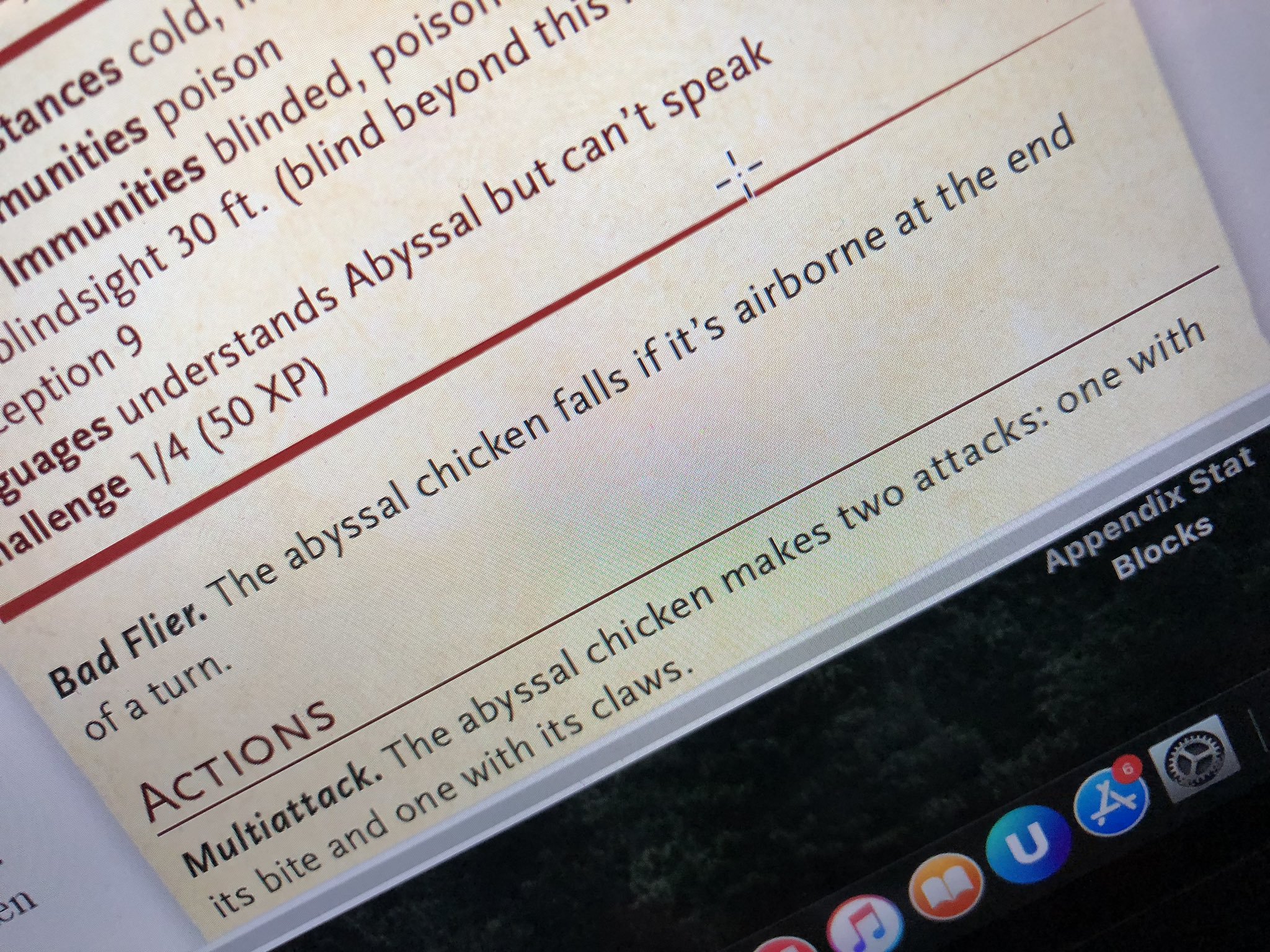 [video=youtube;IE-gMttIaxg]https://www.youtube.com/watch?v=IE-gMttIaxg[/video]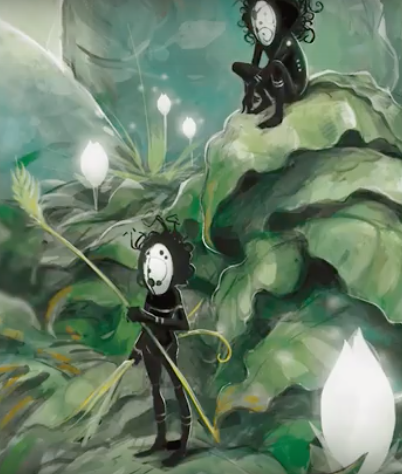 Chwingas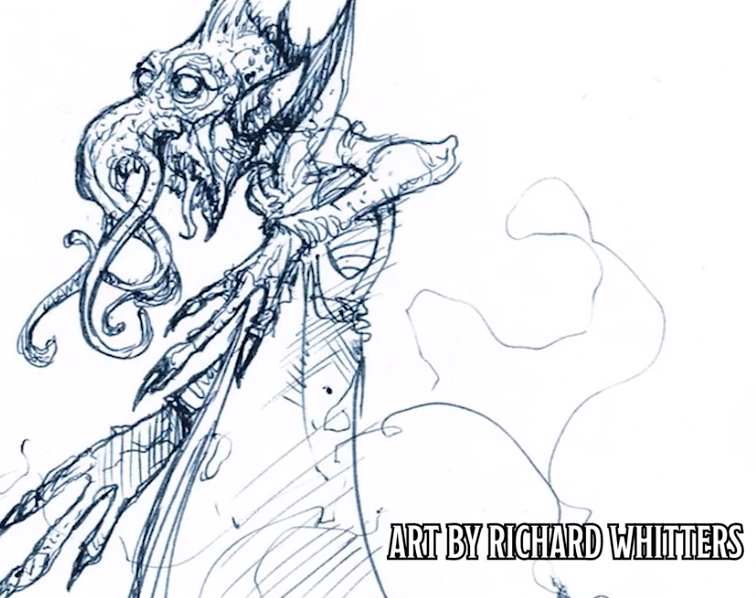 Gnome Flayer​