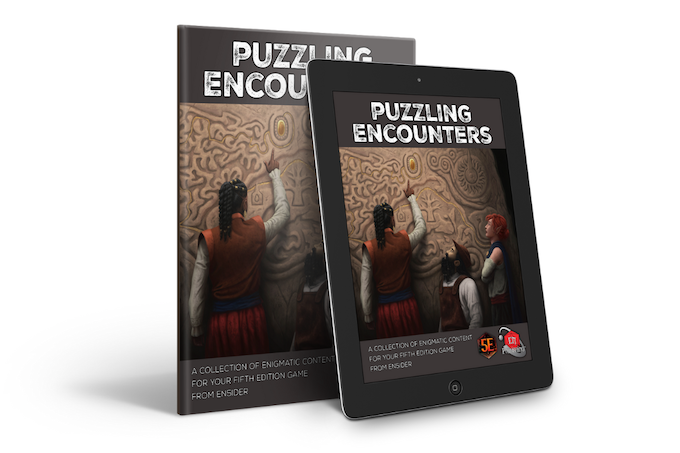 Now on Kickstarter
--for 10 days only--a short supplement which adds some puzzling elements to your 5th Edition campaign!
This 28 page softcover book contains guidance on creating your own puzzles, three puzzle encounters to drop in your games, plus an adventure riddled with... well riddles!
Advice on how to create organic, fun puzzles which don't interrupt your game.
A puzzle using pictographic language to place plot hooks or treasure, with four player handouts.
A puzzle to encourage players to share secrets and deep truths to solve it.
A puzzle offering a menu of oddities to be consumed.
Encounter the riddlers of Cragtooth Pass in Tricky Riddles Three, a short adventure for adventurers of 5th - 9th level.
Click here to check it out!