[h=3]Dungeons & Dragons News[/h]
Epic Campain by Aaron Williams -- In this episode of the season, the Beached Leviathan celebrates our heroes' exploits during "The Night of Madness..." [A quick note - whenever I post one of these, I get emails telling me that I spelt "Campaign" wrong; that spelling's the actual title!]
For the Birds by James Wyatt -- We've had cats and dogs. Now James provides us with birds. Aarakocra, dire corby, gyerian, kenku, nagpa, raptoran, and tengu—these creature decriptions are featured in this week's Wandering Monsters. [threadcm]http://www.enworld.org/forum/showthread.php?337181-Wandering-Monsters-Bird-People[/threadcm]
[h=3]Roleplaying Games News[/h]
Killshot Reloaded is a newly launched Kickstarter for an assassin-themed RPG.

"In our line of work, you're either an assassin or you're a mark. Which do you want to be when your time comes?"

Killshot Reloaded is an updated and expanded edition of the deadly tabletop game launched in 2012 and, if funded, will go public in early 2014. There's a full press release here.

[video=youtube;EMEn_WWHlsc]http://www.youtube.com/watch?v=EMEn_WWHlsc&feature=youtu.be[/video]

​
​
[h=3]Community News[/h]
Faster than the Other Guy is an article from Sly Flourish about DM-prep in a D&D game. He maintains that the DM doesn't have to know all the answers - just more than the players!
Old Hat Monsters - last week Kobold Press had a survey to decide on an encounter; this week is the encounter - CR 7-10 kobold encounter.
Game Knight Reviews asks why anyone would want adventurers and heroes around.

"They never (or hardly ever) bathe. They likely are covered in blood and guts. They move around from place to place never setting down roots. They loot bodies, tombs, and ruins and then want to sell things they find so they can buy new, shinier things.... they destroy political careers, economies, and evil plans regularly. Governments get toppled, cities destroyed, and monsters are unleashed only to be stomped on. Innocents are slaughtered, wars started, and racial animosities grow wild."

RPGGeek has reviewed The Kobold Guide to Worldbuilding.
WHat do you do when your game takes a turn for the worst? This article from Skyland Games takes a look at what to do when games go bad.
Rob Heinsoo mashes Shadowrun and 13th Age together and uses 13th Age's Icons system to represent the corporations in Shadowrun.
Dave Noonan writes an article about "failing forward" --

"the idea that a failed skill check or whatever isn't just a negation of the success, but a failure that still drives the narrative forward."

G*M*S Magazine has posted a video of the Meet the Big Boys seninar from UK Games Expo this weekend. The seminar includes Steve Jackson Games, Alderac Entertainment Group, Cubicle 7, and Mayfair Games.

[video=youtube;y2WmH6Qicy0]http://www.youtube.com/watch?v=y2WmH6Qicy0&feature=player_embedded[/video]
​
[h=3]Boardgaming & Other News[/h]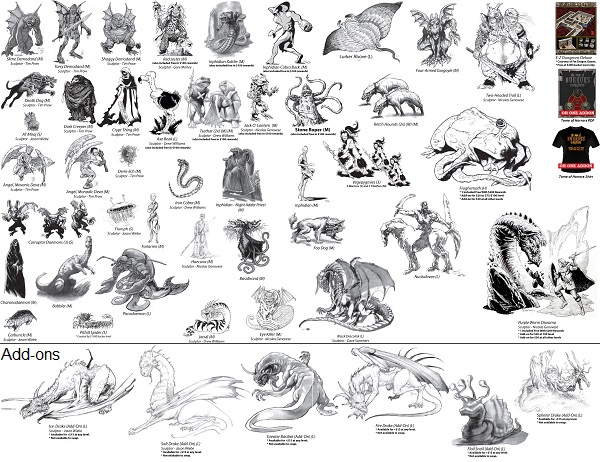 ​