Lawrence Whitaker agreed to discuss all things
Design Mechanism
with me including
Mythras
and the upcoming
Lyonesse
and
Casting the Runes
RPGs.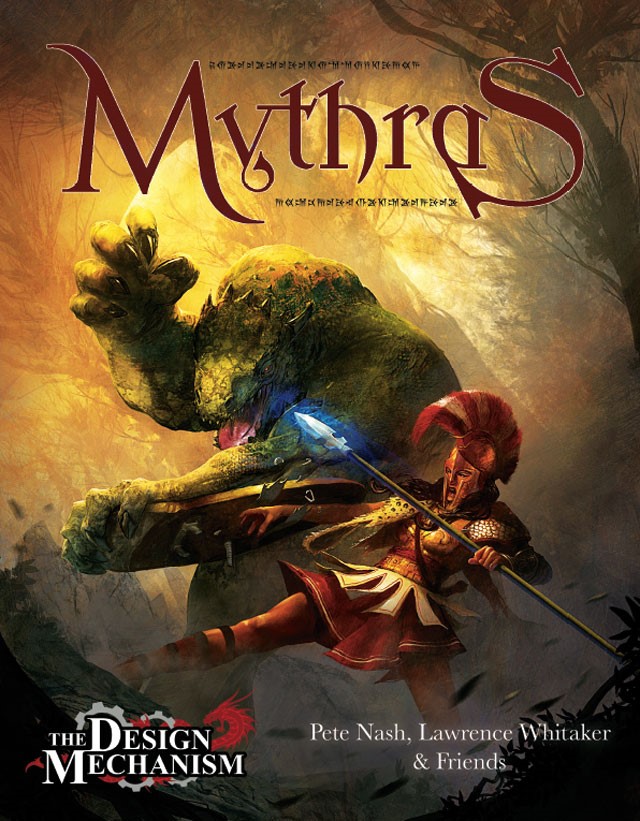 I asked Lawrence for the history behind the Design Mechanism and what role he serves in the company. Lawrence said that he is a co-founder along with Peter Nash. The Design Mechanism was started in 2010 to produce
RuneQuest 6
after working on
RuneQuest
for Mongoose. When the license reverted to Chaosium in 2015 they created the
Mythras RPG
(Mythras RPG PDF)
and continue to support it with supplements like the superhero adventure
Agony & Ecstasy
, settings like
Mythic Britain
, and licensed properties like
Luther Arkwright
.
I asked for details on Lawrence's RPG design background and which RPG work he created is his favorite. Lawrence explained that he started writing for Chaosium in 1985. He worked on
RuneQuest
and
RuneQuest II
with Peter Nash for Mongoose Publishing. His favorite RPG work is
Mythras
.
Mythras
is a d100 RPG with five types of magic and well tested rules. I asked Lawrence why a
D&D
or
Pathfinder
player might try it. He said try
Mythras
to have a different experience. The rules are simple and well put together with a known reputation for quality. There is not a lot of bloat but the rules deal with various levels of different complexity. Combat is tactical and innovative. The settings are well researched and well written. It offers a different experience. Give it a try and bring ideas back to your
D&D
/
Pathfinder
games. The Design Mechanism also strives for excellence. Quality in anything is well worth checking out.
I asked Lawrence what matters the most to him when he works on an RPG. What leads to quality? His response was mechanics. Mechanics must support the genre of the RPG. If you're tying to emulate anything, the mechanics and setting must work hand in hand. RPGs are made up of various subsystems and these subsystems must work together to avoid problems.
Mythras
is elegant, functionally rewarding, and the various subsystems work together seamlessly.
Mythras
is not the only RPG Lawrence plays. His game group has played
Starfinder
and
D&D 5E
. They have also played
Agon
,
Powered by the Apocalypse
RPGs, and
Swords & Wizardry
. He really enjoys trying out new RPGs as well as writing and publishing them.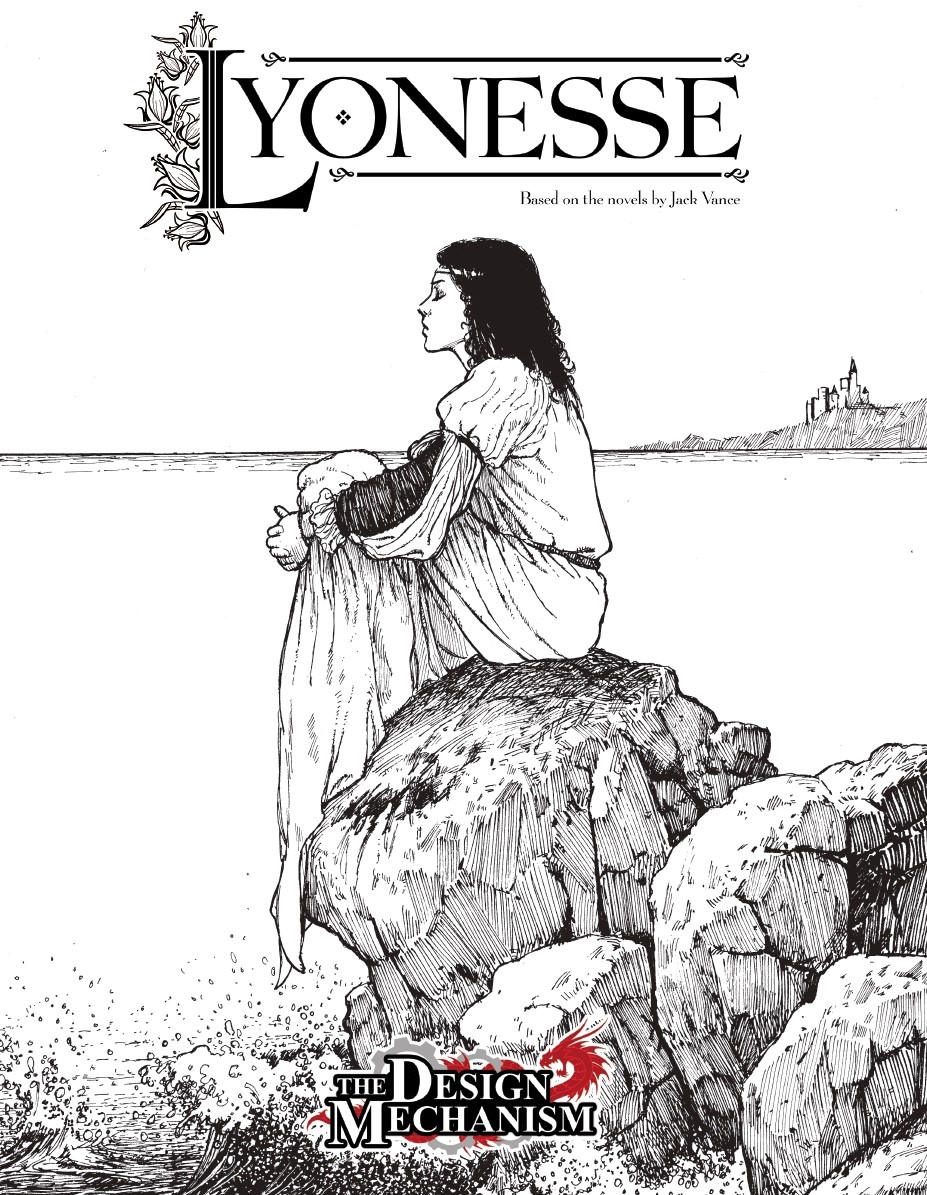 Mythras
enjoys continuing support. The
Lyonesse RPG
will be released next year for the system, licensed and approved by Splatterlight Press. It will be self-contained and powered by
Mythras
. Lawrence described the setting as consisting of an archipelago between England and France that is said to have sunk in the modern age. The RPG spins out of a setting created by Jack Vance. The books are evocative and filled with interesting characters and the RPG will follow suit. It combines traditional European folklore with violent action. The setting has a complex set of magical rules. Some humans can use faerie magic which is a less powerful form. Higher level magic works through demon summoning. The demons work magic on behalf of the sorcerer.
Lawrence sees self-contained RPGs, with the rules included in the core book, making a return. Lyonesse, for example, includes the needed Mythras rules in the core book. This is not to say that individual supplements and adventures aren't important as well. While adventures never sell as well as core books since GMs need them but players do not, they are needed to show support for the core books.
The Design Mechanism is publishing an upcoming RPG that uses the Gumshoe system.
Casting the Runes
will be released in early 2020. Paul St. John Mackintosh is the designer writing the RPG. M. R. James wrote the short story the RPG is based on.
In both the short story and RPG, academics investigate folklore that is entrenched in religious significance that borders on the supernatural. The RPG concentrates on investigation and atmosphere. It is not
Call of Cthulhu
with existential horror, but is instead about demons and spirits looking to corrupt the soul, not take over the world. A Kickstarter is planned for the fall of 2019 to create artwork and provide prestigious printing options. The RPG itself will be a beautiful book, reflecting in real world quality craftsmanship the fictional book filled world of academics investigating folklore contained in its pages.
While Kickstarter is a means to open up the possibility of a finely made RPG book, Lawrence says that he is skeptical that kickstarter is able to add to the hobby in a significant way. Instead, Kickstarters with simple goals that get something into print that otherwise couldn't be otherwise created are the way to go.
On the other hand, Lawrence sees RPG community and connecting with a larger community as worthy goals and one that might grow the hobby as a byproduct. He recently attended an RPG event that involved Ed Greenwood in costume narrating stories. It was locally staged and well attended. Ed didn't run an RPG himself, but spun adventures about fantastic worlds that reached a broader audience. Lawrence would like to see more grassroots events like this bring together RPG players with those who do not currently play RPGs.
I invited Lawrence to share any final thoughts with EN World readers. He said to give the Design Mechanism a try. Try
Mythras Imperative
, the
Mythras
quickstart, as a free download. Experience something new and innovative. You may find something more enjoyable in play, so give us a go.